New ISU club focuses on interdisciplinary health relations
October 20, 2020
Chris Cole, Kasiska Marketing Assistant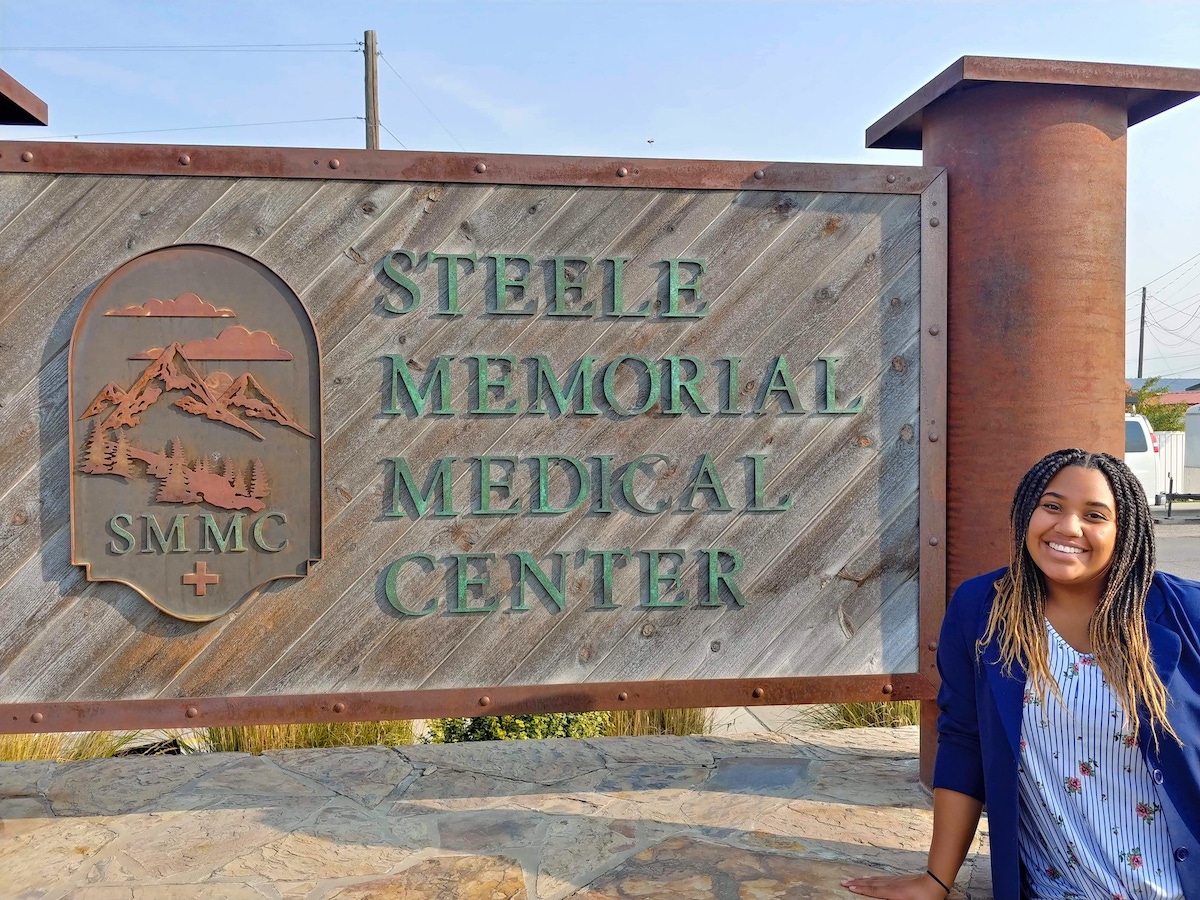 Interprofessional Health Disciplines Student Association open to students in any healthcare related program
POCATELLO – Idaho State University health professions students are coming together with a new club, the Interprofessional Health Disciplines Student Association (IHDSA). The club, formed in September, currently has 16 members and celebrates the importance of collaborative activities and learning.
"The health care field is a large, ever-expanding area of work," said Maya Tillotson, treasurer of the IHDSA and healthcare administration major. "Now more than ever we need comradery among all health care workers and health care related workers."
Any ISU student studying a health care related field is welcome to join the IHDSA. The club currently has student representatives from pharmacy, nursing, pre-med, respiratory therapy, childhood development and special education, healthcare administration, sports medicine and health sciences.
"You have the opportunity to build a relationship with students from other disciplines that you may actually run into out in the field. This relationship may open doors for you in the future," said Allison Ward, president of the IHDSA and health sciences/pre-physician assistant major. "Learning these interprofessional teamwork skills will make someone a better health care provider."
Forming the club took several steps. The students had to create a constitution for the organization, find an advisor and recruit members and an officer team. Clubs must have eight members on the Pocatello campus to become officially recognized, and six members on the Meridian and Idaho Falls campuses. From there, they attend an Associated Students of ISU meeting, where student representatives ask questions and vote on approving the club.
All these steps have been taken and made official in September. The club has already been active in the Idaho State community, with plans to continue their activities.
"The IHDSA participated in events such as Food Fight!, a donation event to the Idaho Food Bank and ISU's Benny's Pantry, as well as raking for donations for the local Pocatello Free Clinic," Tillotson said. "We are also hosting a free virtual movie night for anyone who wants to join."
The movie nights the IHDSA hosts will be centered around health care-related topics in all genres including documentary and dramas.
"We are also hoping to sponsor a speaker in the future on various topics," Ward said. "Overall, we would like to bring together different disciplines to spread awareness about interprofessional teamwork, working in rural communities, and being a better health care provider."
The club is still looking for organizations they can connect with in order to serve the communities of Idaho. Anyone interested in joining the club, donating, or with ideas on how they can serve are invited to visit the club's listing on Idaho State's website at https://www.isu.edu/clubs/clublist/interprofessional-health-disciplines-/.
"We are very excited to have this new student club at Idaho State, and are proud of the students who helped form the group," said Rex Force, senior vice provost and vice president for Health Sciences. "The interdisciplinary nature of IHDSA directly aligns with the overall health mission at ISU and in the Kasiska Division of Health Sciences. Working together, we aim to provide leadership in the delivery of rural healthcare across all dimensions of health and promoting interprofessional research and practice in the health sciences."
---
Categories: