Jake Shields is August ISU Career Path Intern of the Month
Finds forensic research is interesting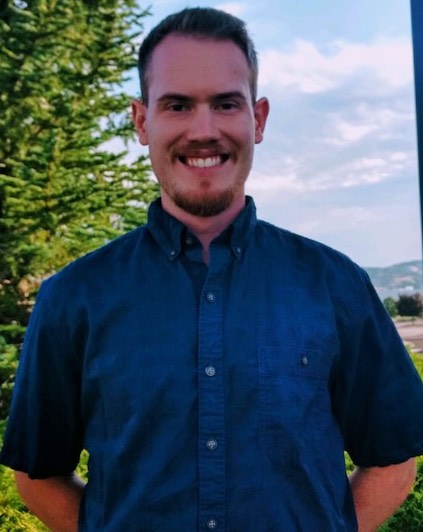 POCATELLO – Idaho State University senior Jake Shields, who is majoring in microbiology and anthropology, is the August ISU Career Path Intern of the Month.
Shields, from Meridian, currently holds a CPI position with the ISU Bioarcheology and Histology Laboratory where he has contributed to many important projects including forensic research, aiding in cold case projects, processing archeological remains and utilizing an array of anthropological, anatomical, osteological and biological methods to aid in these projects.
"He initially learned to make thin sections of human ribs from a modern cadaveric sample of opioid users and has been a great asset in aiding other students learn to create thin sections and slides of hard tissues from modern and archaeological remains as well, including sections of a tooth from a Bolivian mummy and for open forensic cases," said Samantha Blatt, assistant professor of anthropology and Shield's supervisor.
His other internship duties included maceration, sectioning, slide preparation and preparing protocols for making thin sections that would be easier for his fellow students to follow.
"One of my favorite highlights from my CPI was handling and processing a tooth from a 500-year-old Incan mummy," stated Shields. "I have learned an extraordinary amount of useful laboratory skills and gained a much greater appreciation for forensic sciences, which is a field I hope to be a part of for my future career."
Shields has also been involved in organizing data from unidentified persons reported in National Missing and Unidentified Persons System (NamUs) throughout the Northwest in order to identify patterns of reporting forensic cases to develop a better understanding of improving the systems inclusivity.
Shields hopes to attend the University of Utah to pursue a doctoral degree in microbiology with a potential future career in forensics. In his spare time, he enjoys spending time with family and friends, outdoor activities and seeking adventure.
---
Categories:
College of Science and EngineeringStudent LifeUniversity News