ISU senior Rituraj Yadav helps draft Resolution of Welcome for Pocatello
October 7, 2020
Tori Parks, Marketing Intern
POCATELLO – Idaho State University senior Rituraj Yadav, who is chair of the city of Pocatello Human Relations Advisory Committee (HRAC), led efforts to draft and present the Resolution of Welcome, which was recently adopted in Pocatello.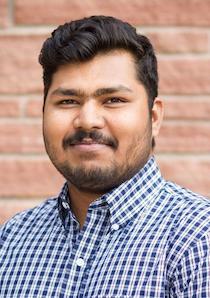 The Resolution of Welcome reaffirms the City of Pocatello as a welcoming and inclusive city that celebrates diversity, promotes equality and fosters respect for all residents.
"As an international student from Nepal, the Pocatello community has welcomed me and celebrated my success," Yadav said. "Therefore, this resolution was personally important to me to affirm Pocatello's status as a welcoming and inclusive city for all."
The resolution was approved at the Oct. 1 regular City Council meeting. Because Pocatello has always been a diverse community, Yadav said it was important to let everyone know that they are welcome.
"This resolution sends out a clear message that everyone is welcome, despite their differences," Yadav said. "Everyone is welcome to practice their cultures and traditions in the community."
The idea for the resolution was brought to the HRAC by Larry Gebhardt, and later drafted by HRAC members Malliga Och and Ailinh Harris.
To read the entire resolution, visit https://www.pocatello.us/AgendaCenter/ViewFile/Item/2571?fileID=8598.
---
Categories: