ISU equine historian Phil Homan interviewed for Arabic TV documentary on America's mustangs
November 2, 2020

POCATELLO – Idaho State University professor and equine historian Phil Homan was interviewed by Alhurra TV for its documentary on the wild horses of the American West.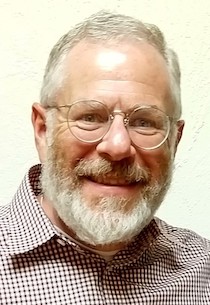 Homan, is an academic librarian at the ISU Libraries, discussed the mustangs' origins and descent from the Arabian horse with Alhurra's Tony Naddaf. Homan was interviewed at the North Custer Museum in Challis. The Alhurra crew also interviewed Bureau of Land Management officials and local ranchers and filmed the Challis Herd of wild horses.
This Arabic-language documentary on America's mustangs is the first episode in Alhurra's new Off the Beaten Path program of 13 one-hour episodes about American culture. The network expects to air it in June 2021.
Alhurra is the United States-based public Arabic-language satellite TV channel that has been broadcasting news and current affairs programming to more than 16.5 million people in 22 countries in the Middle East and North Africa since 2004. Although not as large as Al Jazeera and Al Arabiya, its viewership is greater than all other non-indigenous Arabic-language news networks. Alhurra is operated by the Middle East Broadcasting Networks based in Springfield, Virginia. The Middle East Broadcasting Network (MBN) is funded by the U.S. Congress through the U.S. Agency for Global Media.
---
Categories: