ISU Center for Entrepreneurship and Economic Development aids in the launch of new children's discovery museum
October 30, 2020
Kelsey West, Business Marketing Director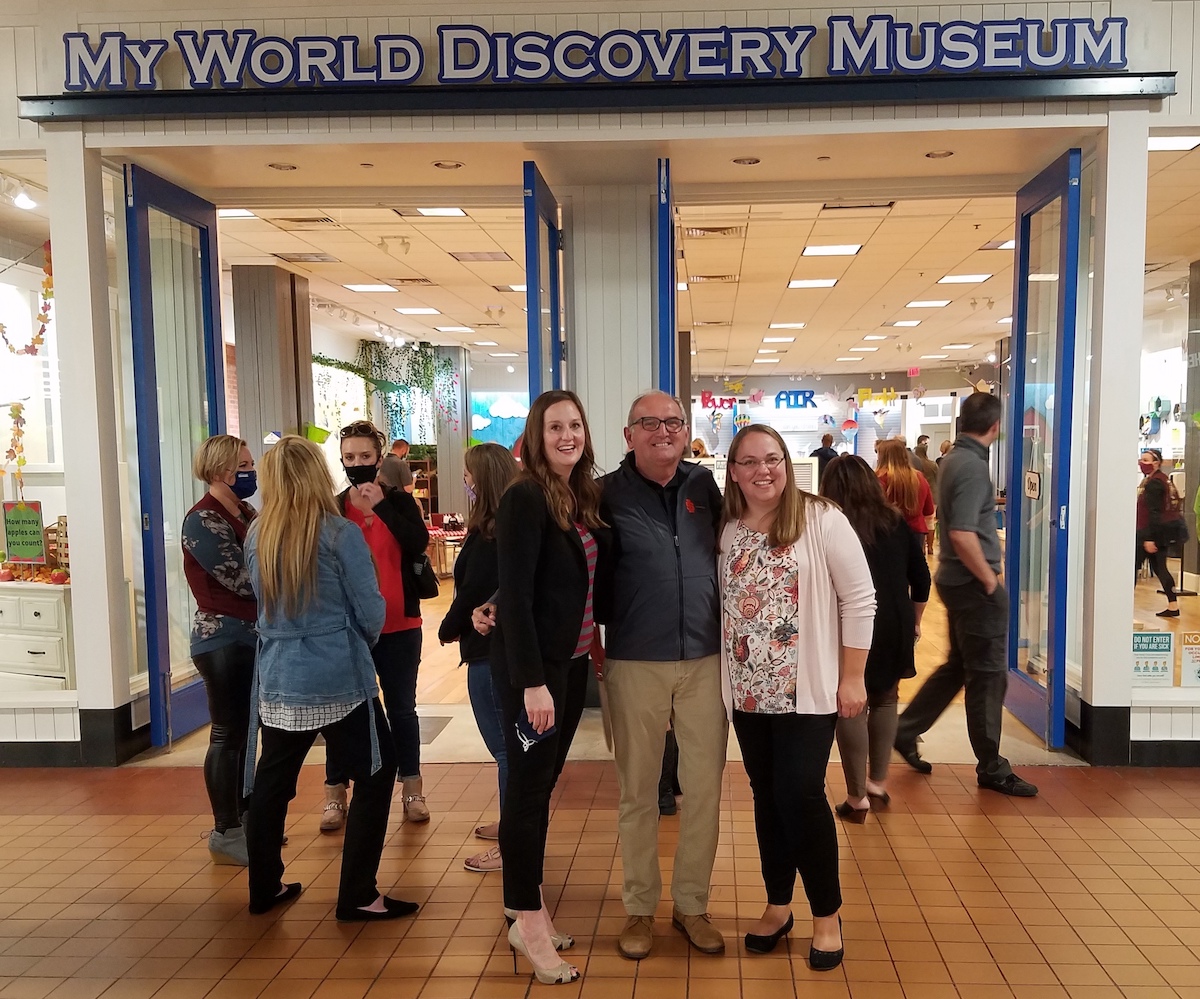 POCATELLO – The Idaho State University College of Business's Center for Entrepreneurship and Economic Development (CEED) played a very helpful role in the launch of the new Pocatello children's center, My World Discovery Museum, that recently opened in the Pine Ridge Mall.
According to museum co-founder Natali McKee, CEED director Jeff Street has been a great proponent of the museum from the start and provided great reassurance for such a big project.
"Jeff played an instrumental role in helping us at the beginning stages," McKee said. "This was a huge undertaking and Google can be quite lacking in knowing what steps to pursue and how best to navigate them."
McKee said that Street helped them to align their focus and take their journey one step at a time and said that at times it was difficult to overcome the personal doubt that the project was attainable.
"His support and confidence in our abilities was a needed breath of fresh air," McKee said. "Jeff was there to reassure us and put us in contact with people we needed to get the ball rolling. There have been so many people that have played an important role in getting the museum opened and Jeff was one of those people."
McKee and her business partner, Melody Daniels came up with the idea for the children's museum to help add something more to the community for families and children. They knew that most children's museums are non-profit, so they pursued steps on how to start a non-profit and receive funding for it.
"When Natali and Melody first entered my office, I could see the passion and enthusiasm they had for their great idea," Street said. "But, often with emerging entrepreneurs, the initial energy loses steam. Not with these two. With every step they took, they gained confidence and strength. No setback dramatically affected them. I encourage businesses and capital sources in the community to consider investing in these two. They have the right stuff to be successful."
McKee talked about the new museum's vision.
"Our hope for the museum has always been more than just a fun place to go," she said. "Our focus is on the child's developing mind and giving them opportunities to explore their world in a tangible way."
As an example, McKee described the current farm exhibit for infants and toddlers, where the kids can pick apples from a tree, plant carrots and potatoes, and harvest corn from their stalks.
"They are learning as they are touching and moving the items that their food is grown and doesn't just magically show up at the grocery store," she said.
McKee said the museum is a place for families to learn and create memories together.
"We see a huge difference in the children when parents are engaged when they come. The children are calmer and they are ready and excited to learn through play," she said.
McKee and Daniels started Discovery on the Go, an outreach program last year where they bring their exhibits into schools, parks and events for free. Their goal is to build their own facility for the museum and eventually expand their traveling exhibits to outlying cities in Southeast Idaho. They are working on partnering to have occupational therapy hours in the museum, after school programming and resources for homeschool families.
---
Categories: