ISU biology students start KISU radio series on mental health
October 1, 2020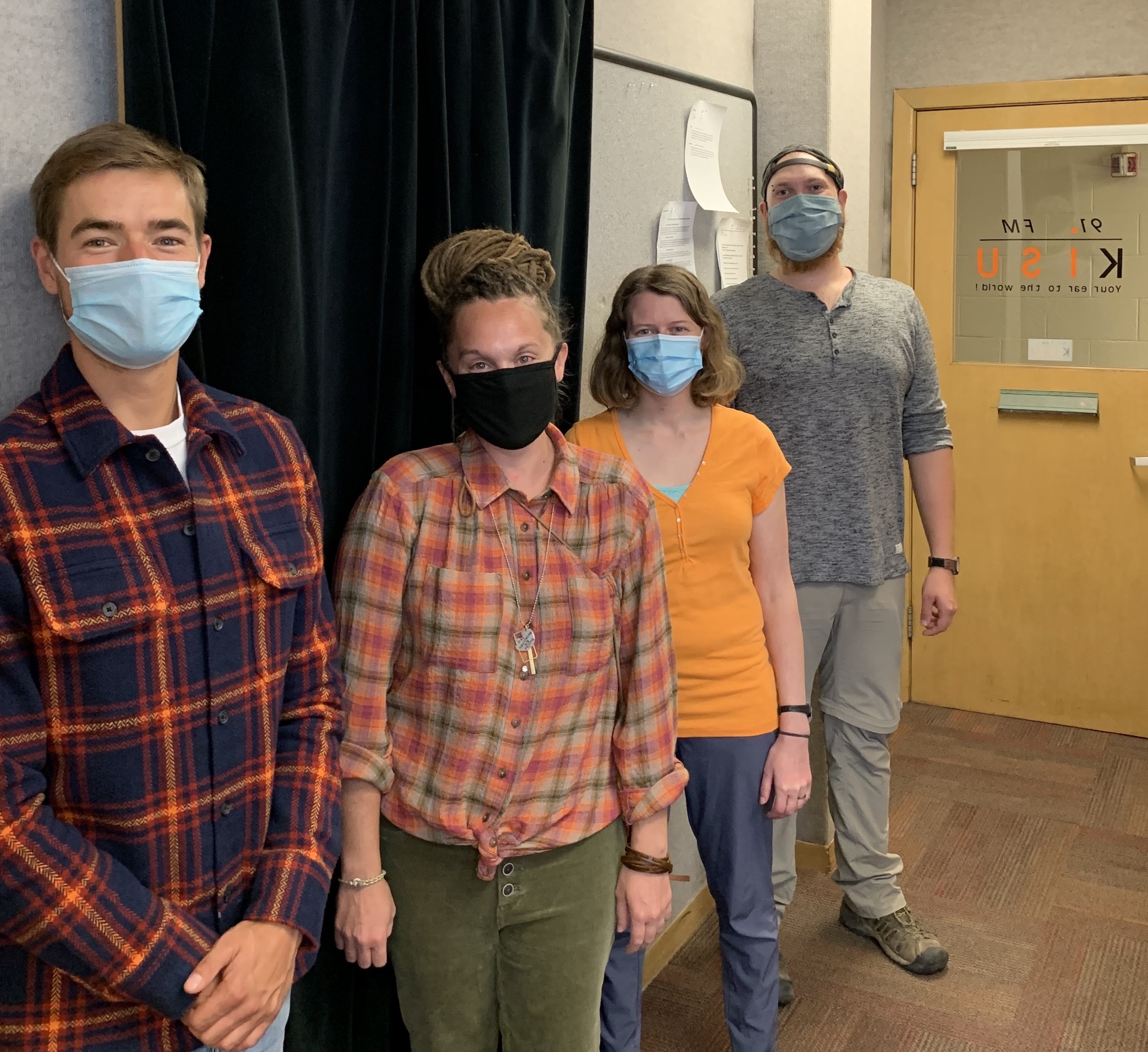 POCATELLO – Three Idaho State University biological science students have started a new KISU radio series on mental health called Mind Tap that will begin Oct. 2 at 7:35 a.m.
Mind Tap, which was started by Scott Greeves, Jessica Whitaker and Christian Powell, is a student-produced radio series that tackles a unique aspect of mental health every week. Topics include student-athlete mental health, the mental health impacts of COVID-19, conversations around suicide, and substance abuse and mental health within indigenous communities.
"The goal of Mind Tap is to share personal stories about real people dealing with mental health issues," said Whitaker, a Wolf Lake, Illinois native. "I hope that these stories will inspire people to bring up mental health concerns during a meal with their family or during a Zoom meeting. These are things that we should not ignore."
Mind Tap will take a look at serious problems affecting southern Idaho, while also helping people understand how to address mental health issues.
"I believe Mind Tap is special because it mixes a variety of serious and challenging mental health topics with entertaining and insightful pieces," said Greeves, who is originally from Norwich, England. "The series shows that the topic of mental health can be addressed respectfully and in a variety of ways to engage different groups."
Greeves, Whitaker and Powell – who have been assisted by biological sciences Visiting Assistant Professor Rhesa Ledbetter – recognize that mental health affects everybody in different ways, especially with the pandemic right now.
"Everybody has mental health – good, bad or somewhere in between – and it's time we acknowledge that more comprehensively," Greeves said. "Being a student can be stressful and some people may struggle with aspects of their mental health during this time. Mind Tap offers one of many ways to engage with and understand topics of mental health, particularly within a local context."
Greeves, Powell and Whitaker hope that Mind Tap can be a resource for people struggling with mental health so that they don't feel alone.
"The Mind Tap series provides a voice for students to discuss and share their perspectives on mental health challenges facing college campuses and stresses impacting younger members of our community," said Jamon Anderson, interim general manager of KISU.
Mind Tap will air on KISU on Fridays beginning Oct. 2 at 7:35 a.m. and run for the next eight weeks. KISU is located on the radio dial at 91.1 in Pocatello, 91.3 in Idaho Falls and 88.1 in Rexburg.
For more information on Mind Tap, visit https://www.kisu.org/#stream/0.
---
Categories:
College of Science and EngineeringEventsGraduate SchoolUniversity News