Idaho State College of Technology to celebrate building dedication of Eames Innovation Complex on Oct. 2
September 28, 2020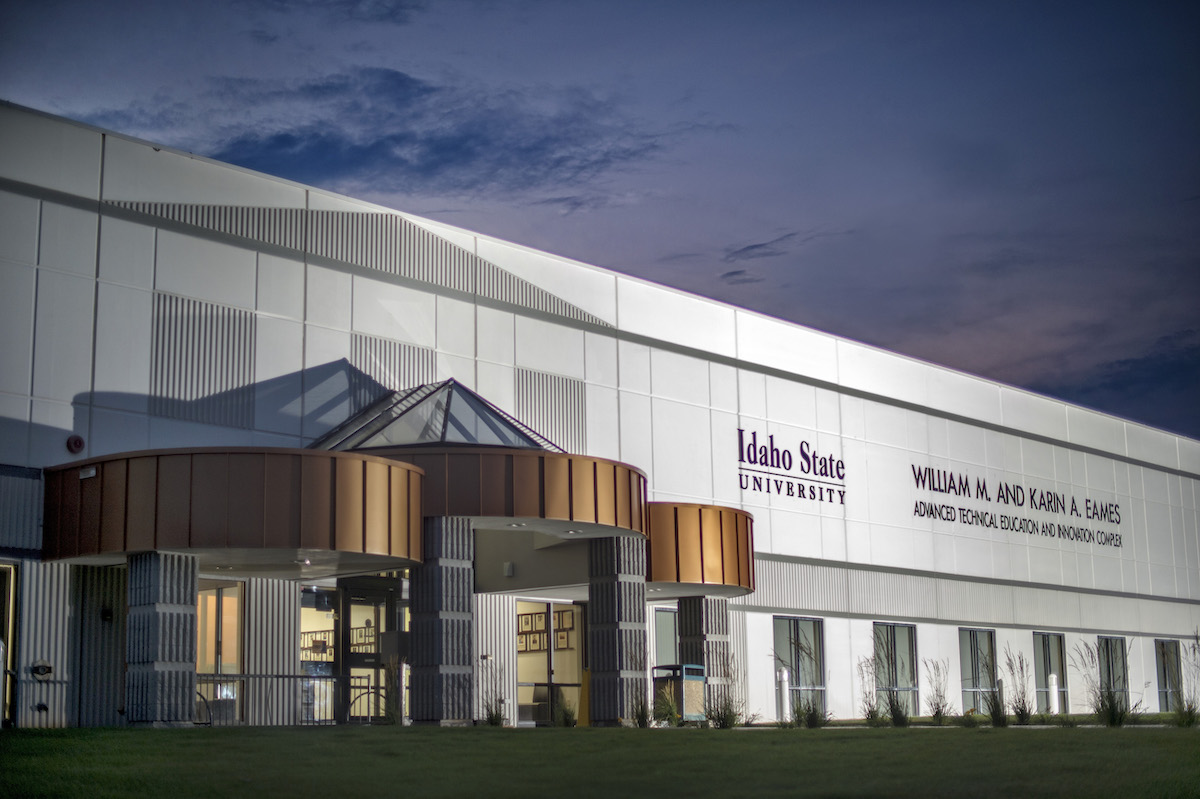 POCATELLO – The Idaho State University's College of Technology will host a building dedication and ribbon-cutting ceremony to celebrate the recently completed $22 million renovations on the William M. and Karin A. Eames Advanced Technical Education and Innovations Complex on Oct. 2.
Gov. Brad Little, Idaho State President Kevin Satterlee, College of Technology Dean Scott Rasmussen, and many other dignitaries will be in attendance to celebrate the completion of the building.
The dedication and ribbon cutting will be an invite only event, however, a live stream of the event will be broadcast on the ISU YouTube channel for those who cannot attend. The campus and local community are invited to tour the building from 3 to 6 p.m. on Oct. 2 to see the new state-of-the-art facilities on a guided tour from students currently working and learning in the new spaces.
Over the past three years, the Eames Complex has gone through a dramatic change. The majority of the interior of the building has been completely redone, updated, and enhanced to accommodate the growing needs of the College of Technology programs. The complex is now home to the Automotive Technology, Auto Collision Repair and Refinishing, Diesel Technology, Welding, Computerized Machining Technology, and Computer Aided Design Drafting programs. The new facility provides students with the hands-on technical training required for their fields of study while also simulating the real-world working environments they will enter upon graduation.
William Eames, for whom the building is named after, is a dedicated alumnus and longtime donor who pledged a $2.5 million gift to support the new facility. His pledge is the lead gift to a completed $5 million campaign. The J.A. and Kathryn Albertson Family Foundation's $2 million gift helped to provide additional support to the completion of the renovations and was given as part of the impressive advisory support, job placement success and the delivery of relevant post-secondary experiences that Idaho State and College of Technology provide to its students.
In February of 2020, ISU was awarded a $2.3 million economic development administration grant to assist in the completion of the Eames complex by building a separate on-site power generation building. The grant will be a lead development opportunity to an additional $1.3 million that is still needed to complete the project.
This new facility is a highly celebrated achievement for Idaho State and the College of Technology. In February of 2017 ISU announced plans to relocate several College of Technology programs to meet growing enrollment and capacity needs. With the completion of the Eames Complex a number of synergistic opportunities for STEM (science, technology, engineering and math)-related programs will now have the ability to grow.
---
Categories: