Idaho State Ambassadors see changes in roles due to COVID-19
October 6, 2020
Tori Parks, Marketing Intern
POCATELLO – Idaho State University ambassadors play crucial roles in new student enrollment, but because of COVID-19, their roles have shifted.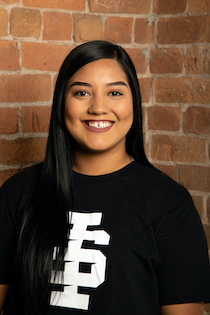 The Idaho State ambassador program started in 1980 with 30 handpicked students to help with enrollment. Today, there are 17 ambassadors, whose roles include giving campus tours to prospective students, helping with recruitment events and college fairs.
However, because of COVID-19, the roles of the ambassadors have changed.
"As of now, all events we would usually attend are cancelled or online," said Cecelia Magallon, a third-year ambassador. "We also have very limited one-on-one tours this semester. This is normally a busy time for tours, but now we are lucky to have more than four tours a week."
Though there is limited interaction with prospective students this semester because of COVID-19, Magallon and the other ambassadors are still able to communicate with prospective students.
"This year has been odd for campus visits, but we are constantly communicating with students via email, text messages and even postcards," Magallon, a Jerome native, said. "We understand that many students may not want to come to campus at the moment, but we are using these other forms of communication to show students we are here for them, especially during these hard times."
Idaho State ambassadors are an integral part in helping prospective students feel comfortable with the transition from high school to college. Because of COVID-19, ambassadors have had to find new ways to do this.
"We have had to find ways to reassure our prospective students that higher education is still a viable and safe option for them in this unprecedented time," said Jenna Hopkin, the associate director of admissions, recruitment and outreach. "Our ambassadors have been extremely resilient to continue offering individualized campus tours for our prospective students, which many other schools in the state are unable to do."
To Magallon, helping students during these hard times is the best part of being an ambassador.
"Even though things are different right now, I love getting to make connections with prospective students," said Magallon. "Helping students and making an impact on their transition from high school makes it all worth it."
For more information on campus tours, visit https://www.isu.edu/visit/.
Photo is of Cecelia Magallon.
---
Categories: