Get ready for a new Gmail experience
December 14, 2020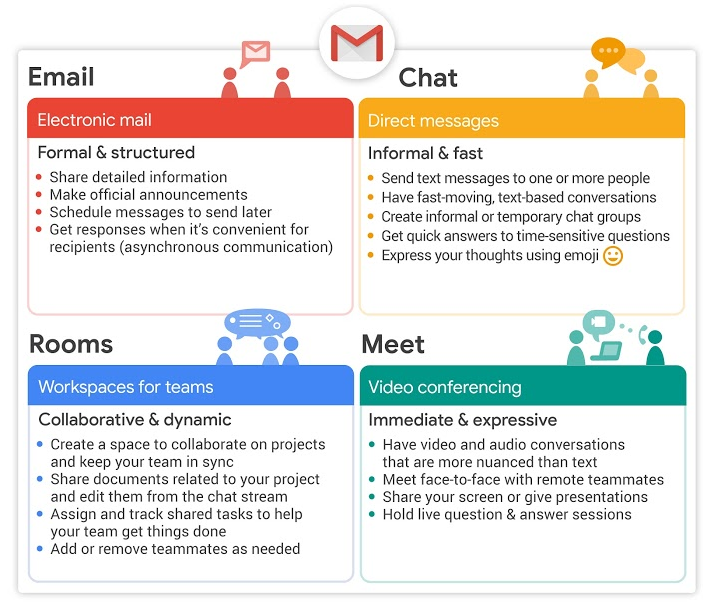 On January 5, ISU will upgrade our email to the new integrated Gmail Experience. This upgrade features exciting new collaboration tools, while maintaining the key gmail features we rely on. We've provided links to more information and Quick Start Guides, as well as this basic overview of the key differences you'll see in the upgrade.
Google Chat will be built into Gmail, so you can quickly communicate with coworkers without having to leave Gmail.

The new Rooms application allows you to create workspaces to collaborate with a group, and the ability to share documents and tasks within the room, making it easier to work on projects together.

Google Hangouts will go away. If you have old Hangouts conversations you need to access, you can go to

hangouts.google.com

. Google designed Rooms to replace the Hangouts chat groups.

Video conferencing is available in Gmail using Meet, which features a simple interface to quickly share your screen, hold a video call, or give presentations to remote groups or individuals.
The infographic explains the best ways to take full advantage of the new Gmail Experience.
Please contact the ITS Service Desk if you have any questions about the Gmail Experience, or about other technology aspects at ISU. We are happy to help. help@isu.edu; 208-282-4357 (help).
---
Categories: