Cory Scoffield Honored as Idaho State November Career Path Intern of the Month
November 2, 2020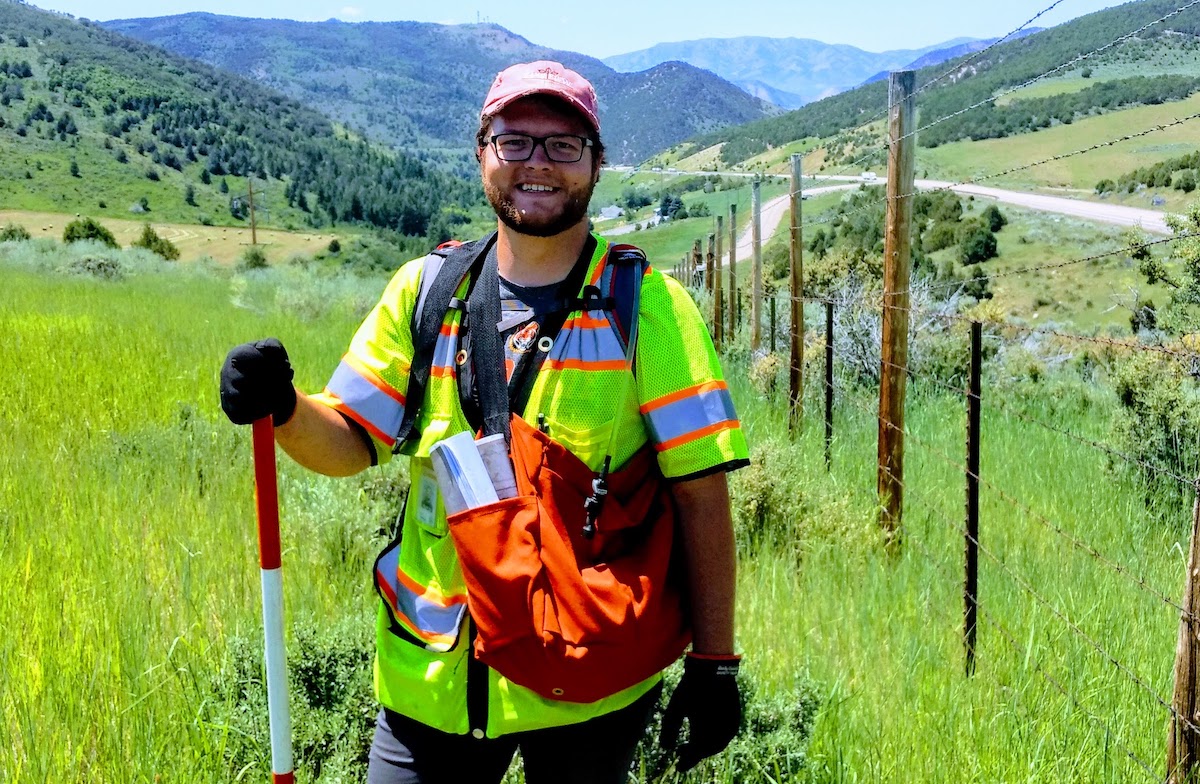 POCATELLO – Idaho State University student Cory Scoffield, who is pursuing his degree in surveying and geomatics engineering and surveying technology, has been honored as ISU's November Career Path Intern of the Month and enjoyed some adventures during his internship.
He holds a Career Path Internship position with the Idaho Transportation Department where he has performed a variety of surveying tasks in support of numerous projects.
Scoffield said a highlight of the internship was hiking through the Arco Desert and nearly stepping on a rattlesnake, not once, but twice in one day.
"We now wear snake gaiters when out in the desert," he said.
Another memorable moment of his internship includes driving up a steep mountainside to reach a survey monument in a fully loaded work truck for a static survey observation and then getting back down, which "was both scary and exciting. " He also hiked through waist-deep snow up a steep hillside carrying armfuls of equipment to set a right-of-way monument that "really made me appreciate summertime surveying," Scoffield said.
Internship activities he has been involved with include:
· Assisting in boundary/right-of-way surveys and field reconnaissance;
· Researching project area, land history, and other survey records;
· Assisting in survey monument preservation;
· Operating various survey equipment, including GPS units, data collectors, digital levels and rods and 3D scanners; and
· Using various CADD (computer-aided design and drafting) programs.
"Much of Mr. Scoffield's CADD work culminates in documents that are recorded at county courthouses in Idaho. His name is on those records as the draftsman, and his work will be forever preserved," said Ryen Johnson, district location land surveyor and Scoffield's supervisor. "He learns quickly, remembers what he has learned, applies guiding principles to resolve problems, and autonomously thinks situations through with care, occasionally asking for guidance."
Originally from Pocatello, Scoffield hopes to continue his career in land surveying. He hopes to take the Fundamentals of Surveying exam and work as a Licensed Surveying Intern somewhere in Idaho, then gain experience and get his Professional Land Surveying license. In his spare time, he likes to travel, hike, bike, backpack, kayak, spend time with friends and family playing board and card games, and watching movies.
---
Categories: