Competitive Idaho State University physician assistant program opens doors for Idaho students and patients
Lee Ann Waldron, Senior Director Kasiska Marketing
September 9, 2020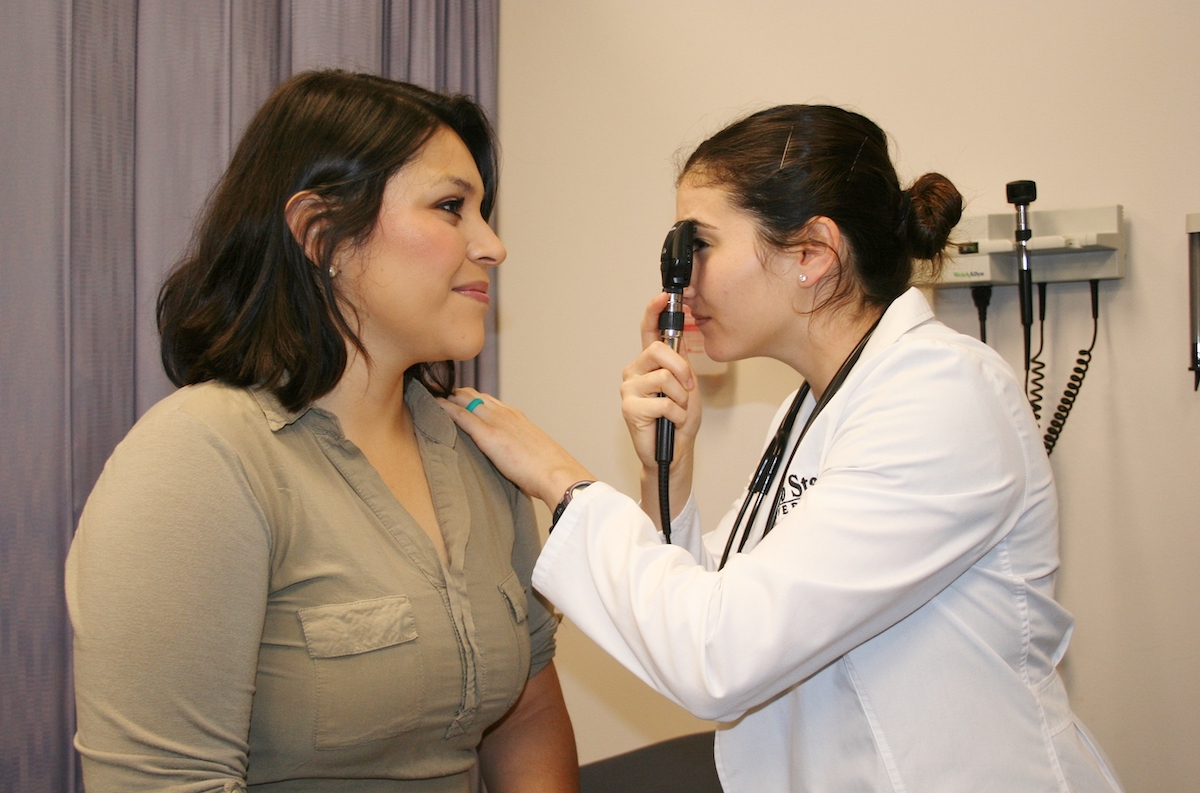 "GRIT" scholarship and early assurance program help train future PAs who will care for rural and underserved Idaho residents
POCATELLO – Caring for people in Idaho's small towns is no small task. A new scholarship and early admission assurance for hopeful physician assistant students at Idaho State University aims to improve access to health care for vulnerable populations in Idaho.
The Physician Assistant Grit Scholarship: Addressing Health Disparities and Department of Physician Assistant Studies Early Assurance Program are open to college juniors and seniors currently attending ISU or the College of Idaho who intend to become a physician assistant by completing ISU's rigorous training program. Preference is given to applicants who plan to practice in a rural community in Idaho and those who speak a language other than English. Applicants who receive the award will participate in mentoring and professional development activities for the remainder of their undergraduate career. Once enrolled in the PA program, three ISU students and three COI students will receive $2,500 each in the first year, and another $2,500 in their second year. In future years, funds will be available for six new students from each institution.
The scholarship is supported by a $1.4 million grant awarded to the physician assistant department from Health Resources and Services Administration (HRSA), an agency of the U.S. Department of Health and Human Services. HRSA is the primary federal agency working to improve access to health care services for people who are uninsured, isolated, or medically vulnerable. Idaho's rural populations, particularly those who do not speak English as their primary language, often fall into several of these categories.
Frequently, when health care providers from outside of Idaho contemplate life in the Gem State, rural communities are overlooked because of the challenges that come with living and practicing there. With Idaho sitting at 47th in the rankings for physicians per capita in the state, communities rely on other providers, such as physician assistants and nurse practitioners, to meet the health care needs of rural Idahoans.
Physician assistants face the challenges of living and working in rural communities. A physician assistant may be the sole health care provider in a small town and can become overwhelmed with demand. A physician assistant in a remote, rural area may encounter a much broader scope of illness, disease, injury and emergencies than that of a specialist in an urban area, and must be prepared to care for the patient regardless of their ailment. Physician assistants are sometimes not fully equipped to respond to the cultural barriers that exist among the diverse patient populations across Idaho. Appropriately named, the Grit Scholarship aims to provide training and effective methods for future physician assistants in responding to these challenges before they experience them in the workforce.
The physician assistant program at ISU is top ranked in the nation, and receives approximately 800 applicants per year for just 72 slots. By providing the scholarship and early assurance of acceptance of ISU and COI students into such a competitive program, the department hopes to attract the highest achieving, committed students who want to make a difference in their communities.
One such student is Marializ Barrera. After graduating from American Falls High School this year, Barrera enrolled at ISU and is working toward admission into the physician assistant program. She is currently double majoring in health sciences and Spanish for health professions. She plans to apply for the Early Assurance Program and Grit scholarship,.
"My intention in enrolling in the PA program is to help my Hispanic community," Barrera said. "This will give me the opportunity to become a health care provider that comes from their same background and culture. I want to take advantage of being Bilingual and help eliminate language barriers in small communities, where I hope to serve after I am done with school. I hope to help as many people as possible and learn new things every day to make me become a more suitable PA."
Paula Phelps, associate director and professor for the physician assistant department, is excited to provide opportunities for Idaho's rural communities, both in terms of recruiting potential students from these areas and the improved health outcomes that come from having more physician assistants practicing in them.
"Retaining PA graduates to practice in rural Idaho changes the landscape of patient care and can bring about drastic improvements for the overall health and wellbeing of people of diverse cultures in our state," Phelps said. "We are excited to be able to fulfill not only the primary goals of HRSA, but our own mission at Idaho State as well. The Early Assurance Program and Grit Scholarship funds allow us to attract students who have seen first-hand the value of having professionally trained health care providers available in their towns. Coaching and instruction focused on grit and resilience ultimately prepares a PA to better serve the people of Idaho. The rural and under-served populations of the state are the ultimate beneficiaries of these efforts."
For more information about the Grit Scholarship and Early Assurance Program, visit isu.edu/grit.
###
This project is supported by the Health Resources and Services Administration (HRSA) of the U.S. Department of Health and Human Services (HHS) as part of an award totaling $1,420,485 with 0 percentage financed with non-governmental sources. The contents are those of the author(s) and do not necessarily represent the official views of, nor an endorsement, by HRSA, HHS, or the U.S. Government. For more information, please visit HRSA.gov.
Idaho State University, a Carnegie-classified doctoral high research activity university and teaching institution founded in 1901, attracts students from around the world to its Idaho campuses. At the main campus in Pocatello, and at locations in Meridian, Idaho Falls and Twin Falls, ISU has nine Colleges, a Graduate School and a Division of Health Sciences that together offer more than 250 certificate and degree programs. More than 12,000 students attend ISU. Idaho State University is the state's designated lead institution in health professions.