CAES presents online panel on recycling and sustainability on Oct. 19
October 5, 2020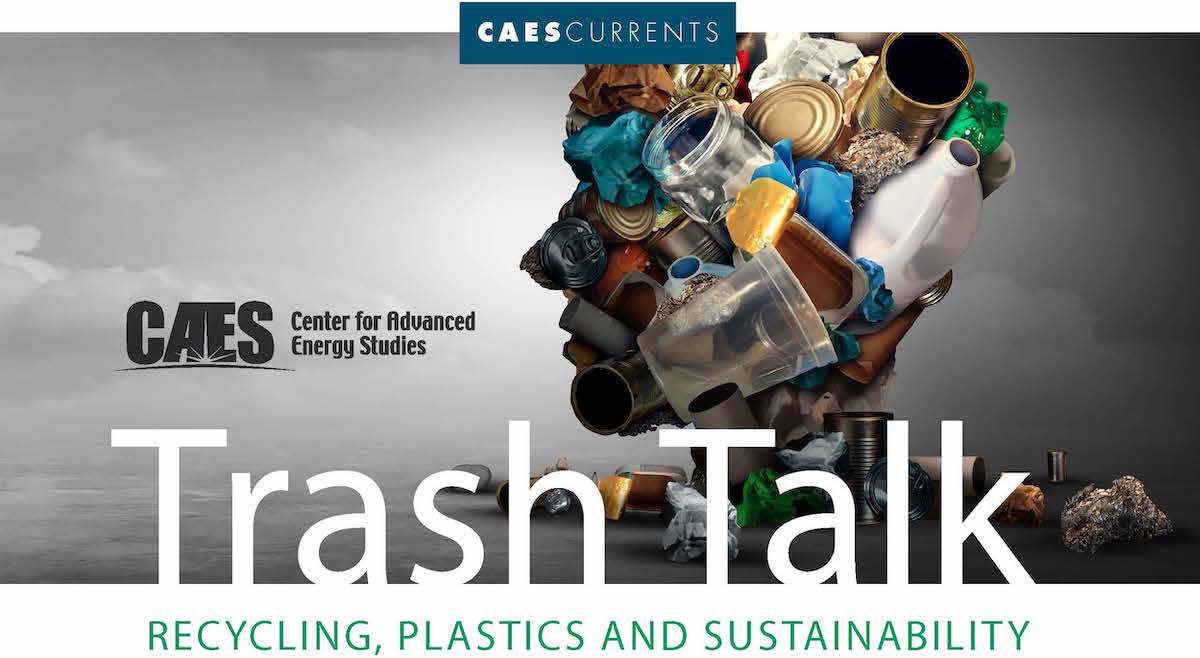 The Center for Advanced Energy Studies will present the online panel discussion "Trash Talk: Recycling, Plastics and Sustainability" from 11 a.m. to 12:30 p.m. on Oct. 19.
This CAES Currents Seminar can be viewed online at https://caescurrentstrashtalk2.eventbrite.com.
This panel discussion focuses on the impact China's policy changes have had on recycling programs and the waste industry in the US. Panelists will discuss their roles in responding to the changes and how they are working to reduce the waste stream and reverse the increasing nature of the U.S. as a disposable society.
Panelists include:
• Erik Coats, Professor of Civil and Environmental Engineering at University of Idaho
• Maria Magdalena Ramirez Corredores, Distinguished Research Scientist at INL
• Haley Falconer, City of Boise's environmental manager in charge of the curbside recycling program
• Anne Germain, COO and SVP Regulatory Affairs for National Waste & Recycling Association
• Melissa Klembara, Technology Manager with U.S. Department of Energy's Office of Energy Efficiency and Renewable Energy's Advanced Manufacturing Office
• Yang Lu, Associate Professor of Civil Engineering at Boise State University
CAES Currents seminars are held in response to global events, providing a forum for students, researchers, and the public to gain insight into the event, discover opportunities and solution-based outcomes, and increase dialogue among CAES affiliates leading to further collaboration and education.
---
Categories: