Three Idaho State University faculty members – Schoen, Seiger and Lohse – honored as 2019 Distinguished Faculty
April 17, 2019

POCATELLO – Three Idaho State University faculty will be honored as Distinguished Faculty at ISU Commencement on May 4 in the Holt Arena. The recipients are Distinguished Teacher Marco Schoen, Distinguished Service Cindy Seiger and Distinguished Researcher Kathleen Lohse.
"These are the highest honors bestowed on faculty at Idaho State University and it is a distinction to receive one of these three awards," said Laura Woodworth-Ney, ISU executive vice president and provost for academic affairs. "These are among our accomplished faculty and we are proud to recognize them."
The 2019 ISU Distinguished Faculty are selected from the five finalists who all received Outstanding Faculty awards.
The 2019 ISU Distinguished Faculty are: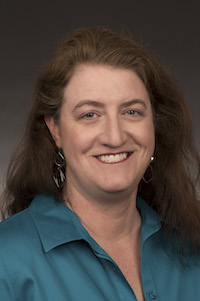 • Distinguished Service, Cindy Seiger – Seiger joined the ISU faculty in 2006 and has increased the opportunities for physical therapy students to participate in community outreach service activities. In 2014, she became the Idaho State Advocate for the Academy of Geriatric Physical Therapy.
She is involved in multiple community outreach programs focused on assisting older adults to maintain a healthy lifestyle and remain independent. She is a class leader and master trainer for the Fit and Fall Proof program, a statewide, community-based fall-prevention exercise program. For the past 11 years, Seiger has conducted a year-round exercise class at the Pocatello Senior Center and her students have recorded more than 65 episodes of the program for Local Access Television. She initiated the nationally-recognized annual "Humpty Dumpty had a Great Fall: A Falls Prevention Conference."
She also involves her doctor of physical therapy students in service learning to promote engagement in local, national and international communities.
The other faculty members receiving 2019 Outstanding Service Awards were Karissa Miller, clinical assistant professor of communication sciences and disorders; J. Patrick Brooks, professor of music and director of bands; Theodore Peterson, clinical associate professor of occupational therapy and director of occupational therapy admissions; and Nicki Aubuchon-Endsley, assistant professor of psychology and director of ISU Psychology Clinic.
• Distinguished Teacher, Marco Schoen – Schoen, who has been at ISU for 18 years, teaches undergraduate and graduate courses in both the mechanical engineering and the measurement and control engineering programs. Schoen graduated from the Swiss College of Engineering with a bachelor's degree in mechanical engineering. While working as an engineer at Habasit Inc. in Switzerland, he was invited to participate with an employee training program. Working with and instructing new employees kindled his interest in furthering his education, which led him to the United States, where he obtained a Master of Engineering degree in mechanical engineering and a doctorate in engineering mechanics.
Schoen's undergraduate classes at the senior level are tuned to prepare the students to enter industry successfully, focusing on a balanced mix of theoretical knowledge of the subject and skills, and techniques for a practical-industrial setting. All of his classes – including at the graduate level – contain hands-on projects that allow the students to bring their ingenuity and creativity to the classroom experience. Schoen maintains an undergraduate research experience program.
The other 2019 Outstanding Teacher finalists were Wendy Mickelsen, clinical assistant professor of radiographic science; Diana Livingston Friedley, professor of voice; Tera Cole, associate lecturer of English; and Tyler Burch, assistant professor of marketing and management.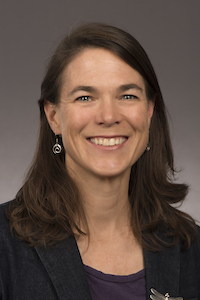 • Distinguished Research, Kathleen Lohse – Lohse is an ecosystem scientist who works at the interface of ecology, earth system science and hydrology, studying the processes shaping ecosystems and their responses to anthropogenic changes.
From this foundation, she tackles the challenges and complexities of sustainability and global change science. Her primary research interests include understanding the hydrologic and biogeochemical processes shaping watershed ecosystems, studying the ways in which land use and other human-caused changes are altering these processes in both terrestrial and aquatic ecosystems and across these traditional disciplinary boundaries, and integrating social processes and other human dimensions into watershed and ecosystem management.
She obtained her Ph.D. from the University of California Berkeley. Her training was in soil science with an emphasis in ecosystem ecology/soil biogeochemistry. Prior to her employment at ISU in 2010, she worked at University of Arizona for three and half years as an assistant professor. She currently directs the National Science Foundation-funded Reynolds Creek Critical Zone Observatory and was co-lead for ISU science EPSCoR MILES RII from 2013 to 2016.
The other 2019 Outstanding Researcher finalists were David Delehanty, professor of biological sciences; Shannon Kobs Nawotniak, associate professor of geosciences and director of the University Honors Program; Tera Letzring, associate professor of psychology and director of experimental training; and Elizabeth Brunner, assistant professor of communication, media and persuasion.

Idaho State University, a Carnegie-classified doctoral high research activity university and teaching institution founded in 1901, attracts students from around the world to its Idaho campuses. At the main campus in Pocatello, and at locations in Meridian, Idaho Falls and Twin Falls, ISU has nine Colleges, a Graduate School and a Division of Health Sciences that together offer more than 250 certificate and degree programs. More than 12,000 students attend ISU. Idaho State University is the state's designated lead institution in health professions.


---
Categories:
College of Rehabilitation and Communication SciencesCollege of Science and EngineeringUniversity News