Oboler Library hosts "Daughters of Eve" exhibition by Marilyn Hoff Hansen
March 26, 2019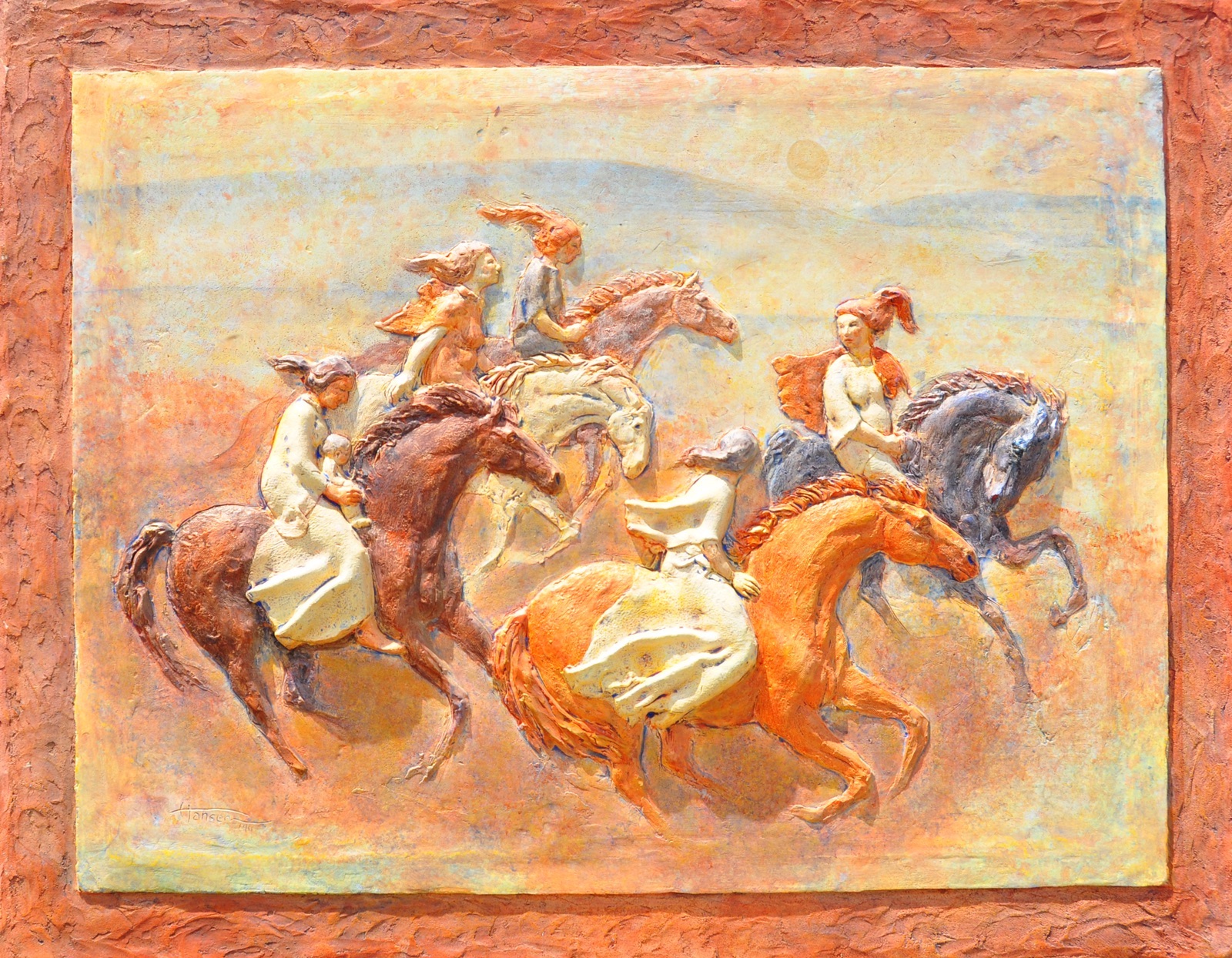 POCATELLO – A collection of works by Marilyn Hoff Hansen will be on display in the Oboler Library at Idaho State University from April 2 through the end of June and there is an opening artist reception on April 10.
The reception will be from 5 to 6:30 p.m. in the library's first floor art area and is open to the public.
The works in this exhibit have never been displayed together, but represent some of the artist's greatest works in a variety of mediums including cast stone, bronze, welded steel, clay, watercolor, acrylic, and more.
Hoff Hansen, a native Idahoan, earned a Bachelor of Fine Arts degree from the University of Colorado and has been an active artist and promoter of art in Idaho for many years. She has won numerous awards in local and national shows including the North American National Sculpture Exhibition in Golden, Coloroado One of her many public sculptures is a life-sized work on the grounds of the Idaho Falls Public Library featuring a boy and his two dogs; it is a memorial to Wilson Rawls, author of the beloved children's book "Where the Red Fern Grows."
"There is a quality of honesty and purity in drawing from life that is delightful," Hoff Hansen has said in her writings. "It is a unifying factor in all my work through the many types of media I work with. Years of search and research has led me to understand that doing art is a response to one's inner sensibilities. They artist's eye synthesizes form and rhythm, capturing forever a moment of poetry. To those who have a feeling for these elements, I address my work."
For more information about the artist and her work, visit http://www.marilynhoffhansenfineart.com/ .
The exhibition is free and open to the public whenever the library is open; for a complete listing of the library's hours, see http://isu.libcal.com/hours/. The Oboler library is located at 850 S. Ninth Ave., on the corner of South Ninth Avenue and Martin Luther King Jr. Way in Pocatello.
Hoff Hansen may be contacted via email at hansenmarilyn8@gmail.com.
For more information about art exhibits in the library, contact Kri sti Austin at austkris@isu.edu or (208) 282-4073.
---
Categories: