ISU's Summer Concert Series and barbeques to begin June 6
May 28, 2019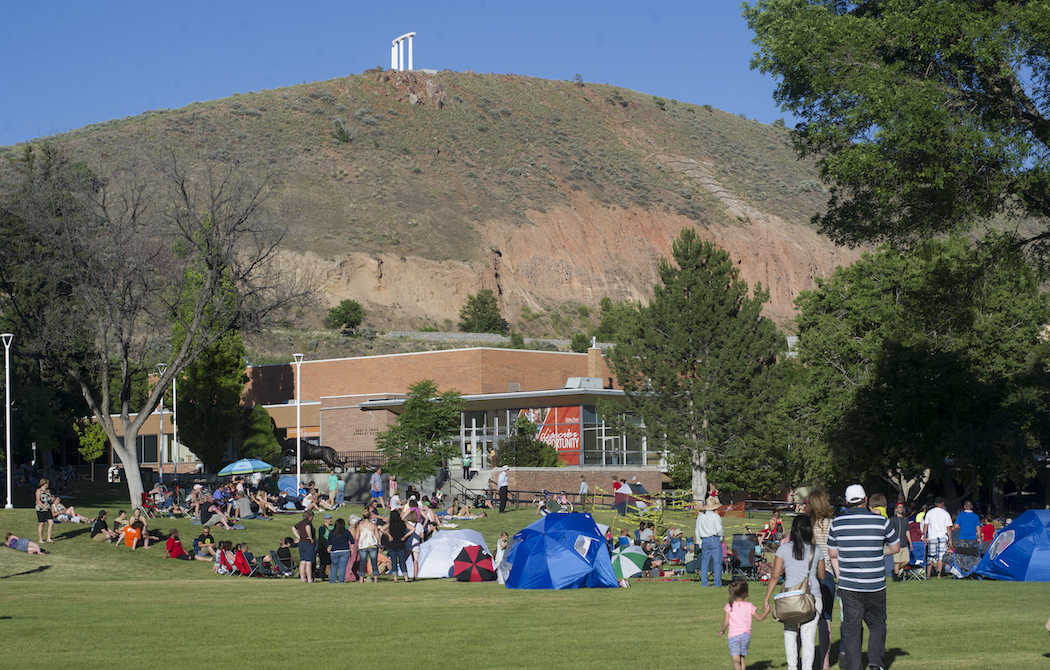 POCATELLO—Idaho State University's Summer Activities is sponsoring concerts and barbeques throughout the summer on Thursdays at 6 p.m. on the Hutchinson Quad.
The concerts are free. The barbeques are free for ISU summer students with a valid Bengal ID Card and $4 for the public.
The concert schedule follows:
• June 6 – The Opskamatrists with opener Hot Flash. The Opskamatrists are local to Idaho Falls and play a mix of ska, reggae and punk music. The Hot Flash Band is an all-female band that plays country, pop, blues and rock.
• June 13 – Danika Portz with opener Henry Gonzalez. Danika Portz has been described as a mixture of Mumford and Sons, Kacey Musgraves and Katy Perry with a voice on par with Norah Jones. Opener Henry Gonzalez is a local performer who only uses his voice and guitar to perform rock and country classics.
• June 20 – Chad Truman with openers Dan & Heather Mihlfeith. Chad Truman is a Nashville-raised singer/songwriter who is known for his energetic presence and inventive songs. Dan & Heather Mihlfeith features Dan on vocals, guitar and percussion and Heather on vocals.
• June 27 – John Rush and opener ISU Marching Band Camp. John Rush plays guitar, bass, harmonica, piano, saxophone, keyboard and percussion during his shows. His shows are interactive and feature original music and covers. The High School Marching Band camp will perform a selection of songs they've learned during camp as the opener.
• July 11 – Tom Catmull's Last Resort and opener Whistle Pig. Tam Catmull's Last Resort includes storytelling, making acoustic and electric guitar sounds and then using them to wrap sounds around a melody. Whistle Pig is a local band that plays bluegrass, folk and more.
• July 18 – Oskar and Julia with opener The FourMatas. Oskar and Julia are a husband and wife sauce rock duo whose sound is a saucy, acoustic experience. The FourMatas are not your regular "old-man" barbershop quartet. They are a student-organized quartet keeping the old school barbershop style alive while giving it a modern twist.
• July 25 – Jesse Ruben with opener Funk:30pm. Jesse Ruben is a Philly-bred singer/songwriter currently living in Brooklyn, New York. His performances are deeply personal that combine with well-crafted pop songs. Funk:30pm is a local band that play a blend of original songs and covers falling somewhere between jazz and funk.
For more information, visit isu.edu/summerconcerts or call (208) 282-2973.
---
Categories: