ISU's February Career Path Intern of the Month is Rebecca Rowland
February 13, 2019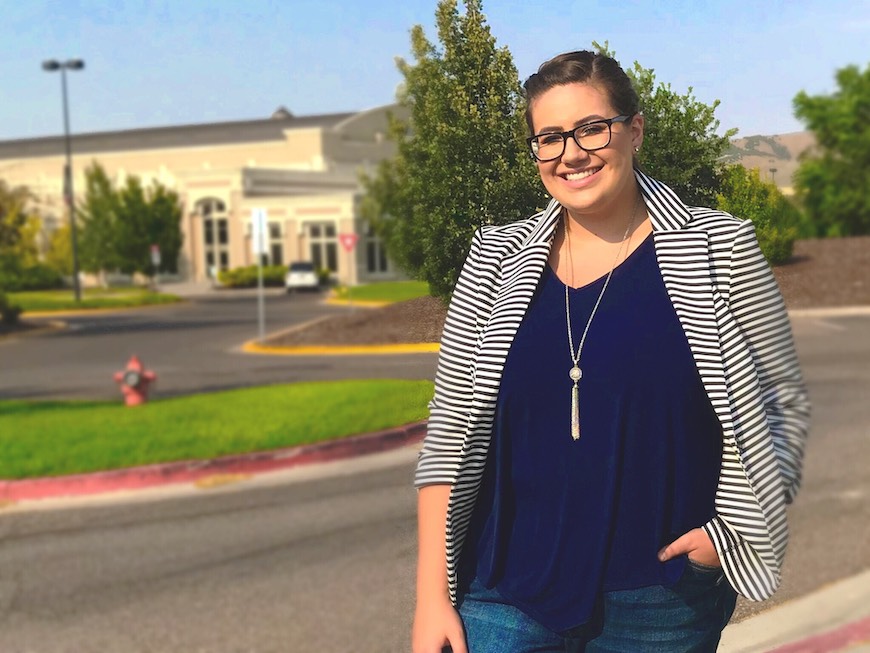 POCATELLO – Idaho State University's February Career Path Intern of the Month is Rebecca Rowland, a junior pursuing her bachelor's degree in secondary education.
Rowland currently holds a Career Path Internship at Pocatello High School assisting in multiple U.S. government classes. During her internship, Rowland has gained experience in developing and delivering lessons to high school students, answering questions, tutoring students and gaining insight on what it takes to be an impactful teacher.
"I have been able to share with my supervisor, Mr. George Asboe, ideas on projects and ways to get the students' attention," Rowland said. "When I first started my internship, I was very scared to speak up about new ideas, but now that I have developed a great working relationship with Mr. Asboe. I feel free to suggest changes to lessons or new projects."
Rowland intends to take the skills learned during her internship and apply them in her future career as an educator.
"After I graduate, I really want to teach in the Treasure Valley," Rowland said. "The CPI program has allowed me to make sure that secondary education was what I really wanted to pursue before I spent four years on my degree. I make sure to tell all my friends and the students that I teach about the program."
Asboe, Rowland's supervisor and an instructor at Pocatello High School, has thoroughly enjoyed mentoring Rowland.
"She has learned how to adapt and deal with individual learners," Asboe said. "She gets the opportunity to see the development of the individual student, which can be quite a powerful experience for an educator."
Initially. Rowland was placed as an intern at Pocatello High School through the New Student Internship Program at Idaho State University. This program is geared at giving new incoming freshman and transfer students the opportunity to gain real-world experience in their field of study during their first year at Idaho State University.
Students can apply to participate in the Fall 2019 New Student Internship program through the Bengal Online Scholarship System (BOSS). Applications are due by March 1.
For more information, contact Emily Jahsman at jahsemil@isu.edu.