ISU announces 'A Season of Note' concert series lineup; season tickets go on sale Aug. 2
July 25, 2019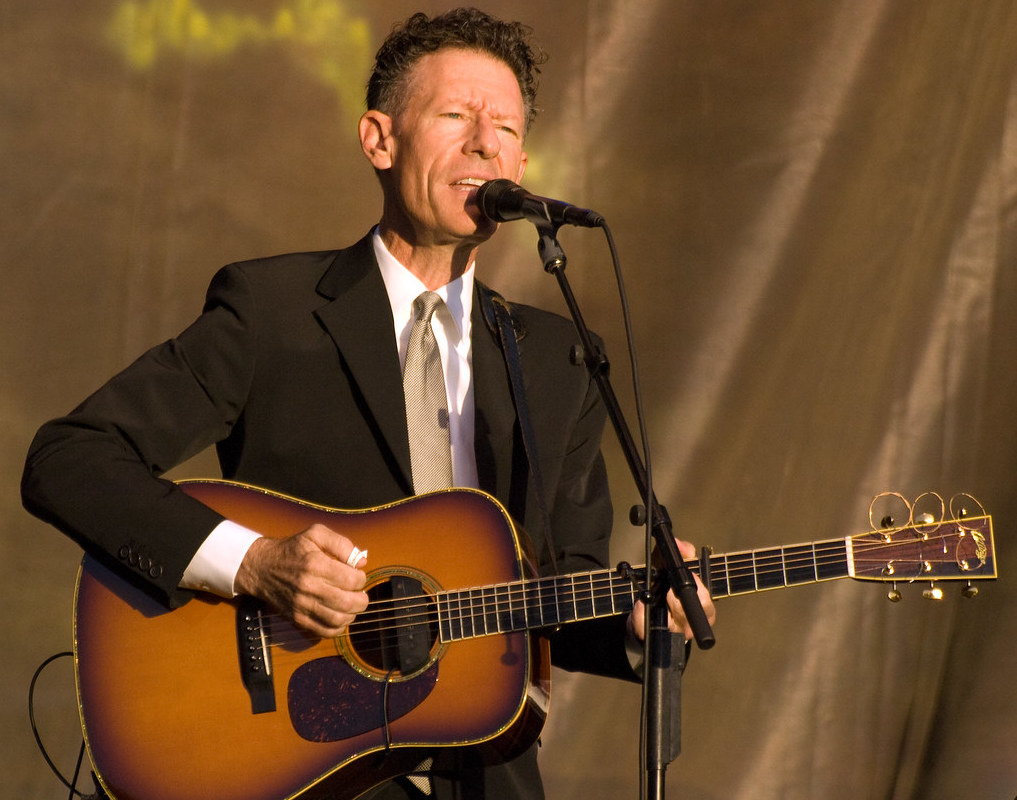 POCATELLO - Idaho State University will host a range of entertainment during the 2019-20 "A Season of Note" series with all performances at the L.E. and Thelma E. Stephens Performing Arts Center's Joseph C. and Cheryl H. Jensen Grand Concert Hall at 7:30 p.m.
Season tickets go on sale Aug. 2, individual tickets go on sale Aug. 16.
There are three different season packages available. Package A is for the full season, $330 for main seating and $265 for upper level seating. Package B features Lyle Lovett, Steep Canyon Rangers, The Duttons, Cirque Zuma Zuma and Catapult, $170 main and $140 upper. Package C features 38 Special, John McEuen, Gatlin Brothers, Keyboard Conversations and Peter Pan and Cinderella on Ice, $165 main and $130 for upper.
For more information on the 2019-20 Season of Note, contact the Stephens Performing Arts Box Office at (208) 282-3595 or visit isu.edu/stephens. Ticket information and purchase is available at www.idahostatetickets.com or by calling the Box Office.
The upcoming shows are:
• Sept. 26 – Lyle Lovett and his acoustic group (Main, $65, Upper, $55) – A singer, composer and actor, Lyle Lovett has broadened the definition of American music in a career that spans 14 albums. Coupled with his gift for storytelling, the Texas-based musician fuses elements of country, swing, jazz, folk, gospel and blues in a convention-defying manner that breaks down barriers. Since his self-title debut in 1986, Lyle Lovett has evolved into one of the music's most vibrant and iconic performers, earning four Grammy Awards and the Americana Music Association's inaugural Trailblazer Award. For more information visit www.lylelovett.com.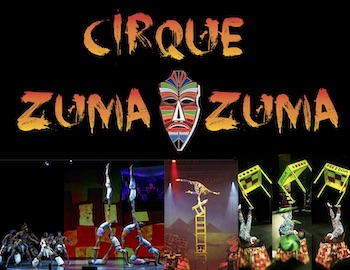 • Oct. 2 – Cirque Zuma Zuma (Main, adults $28, children 4-18 $15, Upper, Adults $24, children 4-18 $10) – Cirque Zuma Zuma is a cultural phenomenon with elements of traditional African dance and live music, adding in hip hop and other westernized trends.Program repertoire includes flag dancing, Diabolo spinning, chair building, Zulu and Gumboot dance, and Hukuma Matata Acrobatics. Acrobats doing handstands on high human pyramids and stacked chairs 20 feet high, men and women dancing Zulu dance, and women balancing jars with their feet are some of the spectacular delights that will be presented by Cirque Zuma Zuma. For more information visit www.zumazuma.com
• Oct. 5 – John McEuen and the string wizards (Main $28, Upper $24) – John McEuen brings with him more than 50 years of worldwide performing with his banjo, fiddle, guitar, and mandolin. Often referred to as "the String Wizard," he weaves stories of his travels and family life (he has raised seven kids), taking us through where his musical path has taken him.
A Nitty Gritty Band founding member in 1966, John initiated the 1972 classic "Will the Circle Be Unbroken" album, that was inducted into the Library of Congress as "one of America's most important recordings." Honored with the 2010 Best of the West Performer award from the Folk Alliance organization, John's show is sure to be one enjoyed by all. He also won Best Bluegrass Album Grammy that year for his production of The Crow –Steve Martin. In June 2013 he was honored with the Charlie Poole Lifetime Achievement Award. For more information visit www.johnmceuen.com.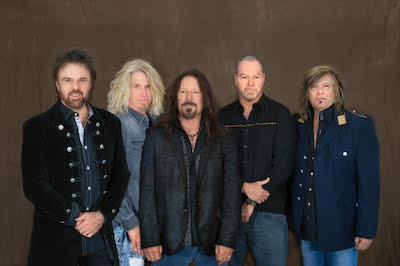 • Oct. 31 – 38 Special (Main $55, Upper $45) – After more than three decades together, 38 Special continues to bring their signature blast of Southern Rock to over 100 cities a year.
With sales in excess of $20 million, most associate the band with their arena-rock pop smashes, "Hold On Loosely," "Rockin' Into the Night," "Caught Up in You," "Fantasy Chance," and more – timeless hits that remain a staple at radio, immediately recognizable from the first opening chord, and paving the way to their present-day touring regimen. Guitarist/vocalist Don Barnes says it's all about maintaining that intensity in their live shows.
"We never want to be one of those bands that had maybe gotten a little soft or complacent over the year," he said. "We are a team, and it always been kind of an unspoken rule that we don't slack up, we stack up. We go out there every night to win." For more information visit www.38special.com.
• Dec. 16 – Gatlin Brothers Christmas (Main $45, Upper $35)
Larry, Steve, and Rudy – the Gatlin Brothers ­– are a Grammy Award-winning trio who have dazzled audiences for more than 60 years. They've achieved a Grammy for Best Country Song for "Broken Lady." They received three American Country Music awards for Single of the Year "All The Gold in California,"; Album of the Year "Straight Ahead"; and Male Vocalist of the Year for Larry Gatlin, along with five nominations for CMA Vocal Group of the Year, Single, Album, and Male Vocalist of the Year. The Brothers have accumulated seven no. 1 singles, 32 Top-40 Records, 22 studio albums and five Broadcast Music, Inc. "Million-Air" awards. Larry ranks 4th as Solo Writer's with the most self-penned top 40 Billboard Hits. For more information visit www.gatlinbrothers.com.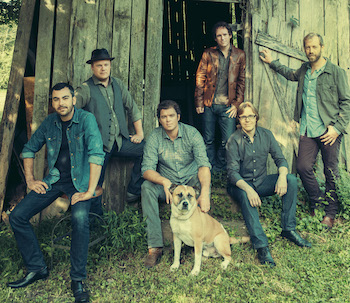 • Feb 20 – Steep Canyon Rangers (Main $35, Upper $30) – With "Out In The Open," Steep Canyon Rangers affirm their place as one of the most versatile bands in contemporary American music. The Grammy Award-winning sextet has spent nearly two decades bending and shaping the bluegrass aesthetic, wedding it to elements of pop, country, and folk rock to create something original. "Out In The Open" is the Rangers bravest excursion thus far, transcending bluegrass while also getting closest to genre's true form thanks to three-time, Grammy Award-wining producer Joe Henry's traditional approach to recording.
Since Steep Canyon Rangers came together in 2000, they have developed a remarkable catalogue of original music that links them to the past while also demonstrating their ambitious intent to bring string-based music into contemporary relevance. For more information visit www.steepcanyon.com
• Feb 26 – Keyboard Conversations, An American Salute by Jeffrey Siegel (Main $28, Upper $24) – American pianist Jeffery Siegel has been a soloist with the Berlin Philharmonic, London Symphony and the Moscow State Symphony.
In the United States, his engagements have included the New York Philharmonic, Los Angeles Philharmonic, The Philadelphia Orchestra, The Cleveland Orchestra, Boston Symphony Orchestra and Chicago Symphony Orchestra. In addition to his solo appearances, Siegel presents Keyboard Conservations, a brilliantly polished concert that combines captivating comments with virtuoso performances of piano masterpieces, and ends with question-and-answer period.
New listeners can discover an informal, entertaining introduction to the magnificent piano repertoire. Season listeners enjoy an enriched, more focused experience. For more information, visit www.keyboardconversations.com.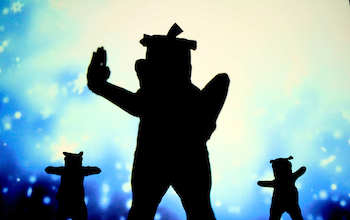 • March 14 – Catapult (Main, adults $25, children $20, Upper, adults $15, children $10) – An "America's Got Talent" finalist from Season 8, Catapult is a magical production that features incredible dancers who work behind a screen to create shadow silhouettes of shapes from the world around us.
It's likely audience members will ever figure out how they do it, and won't know what Catapult will create next. Audience members can be surprised and delighted again and again. The show is full of humor, emotion and engaging stories. According to the show's promoters, "You will leave this show dazed and happy, and you will never look at your own shadow the same way again." For more information, visit www.catapultentertainment.com.
• March 24 – The Spinning tales of Peter Pan and Cinderella on Ice (Main, adults $25, children $20, Upper, adults $15, children $10) – Patrons are invited to join "a world where magic is real, adventure is epic, and love is harmonious." Professional champion ice skaters, Broadway-level singers, and cirque performers will perform.
This show is described as "where fairy tales and ice collide," spinning through the world of famous tales of Peter Pan and Cinderella. Cinderella defeats the odds by jumping through obstacles to find her true love-a new twist on your average love story. Following a long-awaited true love's kiss, pirates interrupt and Peter Pan is called for a nonstop adventure through Neverland. For more information, visit www.icecreativeentertainment.com.
• April 18 – The Duttons (Main, adults $32, children $18, Upper, adults $16, children $12) – The Duttons consist of three generations of amazing talent. The adult Duttons started out their musical training as classical musicians, and soon branched out to play just about any style of music. They play classical, pop, country, bluegrass and gospel. It isn't hard to get a true "family" feel when watching grandpa and grandma performing alongside their children and grandchildren. For more information, visit www.theduttons.com.
---
Categories: