ISU Speech and Language Clinic to provide free treatment for children thanks to funds from Scottish Rite Foundation
April 12, 2019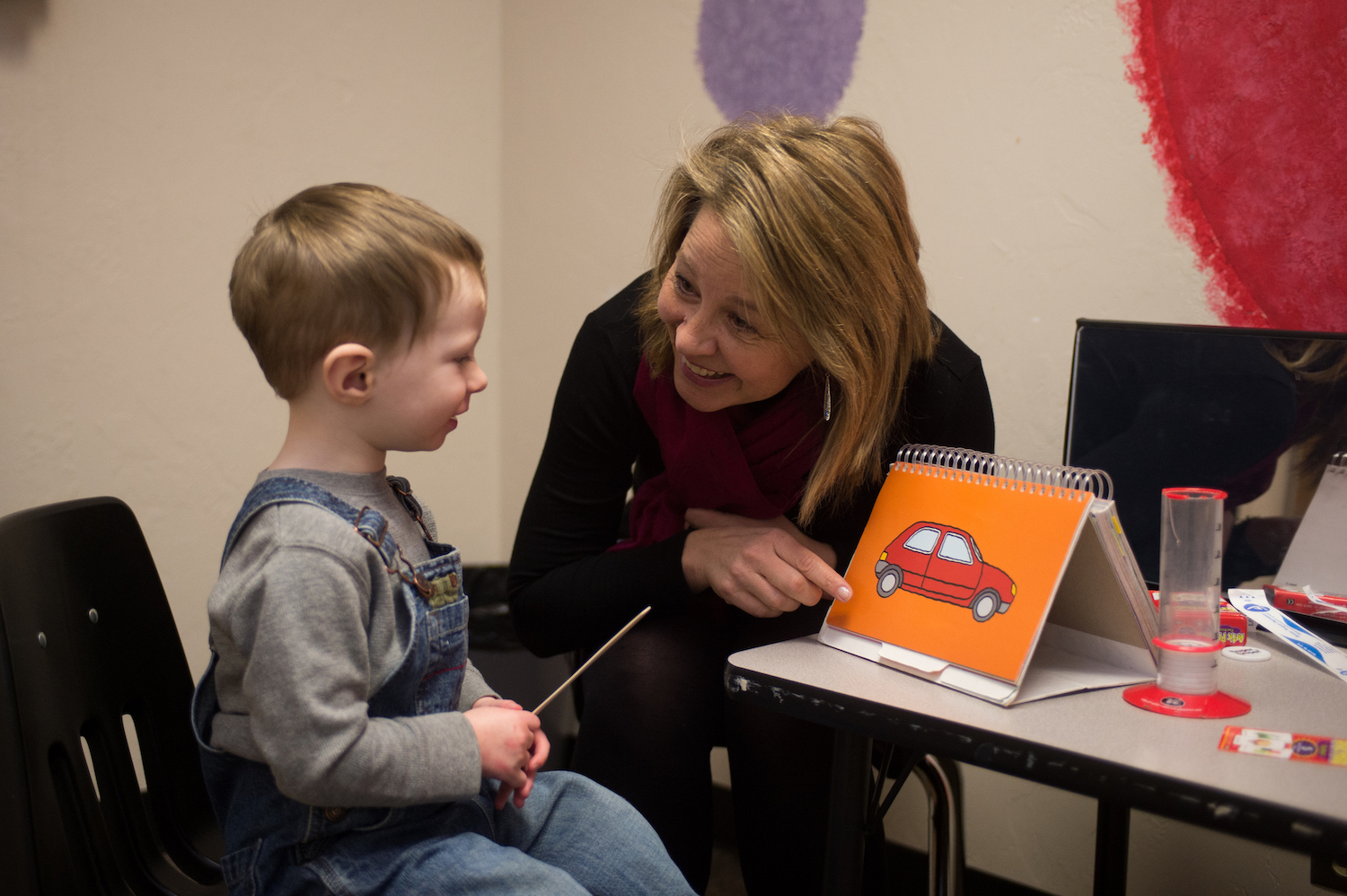 Ribbon Cutting and Open House Wednesday, April 17 at 3 p.m.
POCATELLO – Over the last two years, more than $12,000 in scholarships from the Scottish Rite Foundation have helped supplement the costs of speech language pathology treatment for children whose families have limited income to pay for their care at ISU's Speech and Language Clinics in Pocatello and Meridian.
On Wednesday, April 17, representatives from the Scottish Rite Foundation and ISU invite patients and community members to join them in a ribbon cutting and open house to celebrate their partnership, and to learn more about the two organizations. Following the ribbon cutting at 3 p.m., the clinic will be open for guided tours and light refreshments will be served.
ISU clinical faculty and graduate students studying in the speech language pathology program provide evaluation and treatment of speech and language disorders, and learning disabilities for children who are part of the RiteCare Scottish Rite Childhood Language Program.
The program began in the early 1950s in Colorado. Since then, tens of thousands of pediatric patients across the United States have received treatment.
"With the good work of dedicated clinicians and parents, the Scottish Rite has achieved successes that could only be imagined a few years back. Children who might have remained educationally behind for a lifetime can now talk, read, and lead productive lives," their website reads.
In addition to providing speech language treatment, the foundation also provides funds for ISU students entering the of speech and language disorders program.
"The Scottish Rite's earliest scholarship contributions date back to 1986. In its present form, scholarships were given starting at the end of 2013, with scholarships being increased from one student per year to two students per year in 2018," said Ryan Gerulf, director of development for the Kasiska Division of Health Sciences. "Two ISU SLP students now receive the Theo 'Ted' Bahr Memorial $5,000 scholarships each year due to their incredible generosity."
The 2019 ISU scholarship recipients were Rebecca Jones and Stephanie Hellewell Robinson. One student attends the Pocatello campus and one student attends the Meridian campus and both treat pediatric patients in the clinics.
The ISU Speech and Language Clinic is located at 650 Memorial Drive in Pocatello. A printable campus map can be found at https://www.isu.edu/media/top-level/page-layouts/maps/printableISUmap.pdf.
ISU's Speech and Language Clinics in Pocatello and Meridian provide evaluation and treatment for adults and children in a multitude of areas:
Articulation
Receptive and Expressive Language
Voice
Fluency/Stuttering
Alternative and Augmentative Communication (AAC)
Pragmatic (social skills)
Accent Reduction Communication difficulties following stroke or traumatic brain injuries
The clinics provided services at nearly 4,000 patient visits in 2018, with payment based on a sliding fee scale. Graduate student clinicians perform the work, and are supervised by SLP certified and licensed clinical faculty. The clinic welcomes all patients and offers services from September thru December and January thru April, and specialty clinics during the summer months.
---
Categories:
College of Rehabilitation and Communication SciencesUniversity News