ISU physician assistant studies program chief Paula Phelps to serve on the Idaho Board of Medicine
July 17, 2019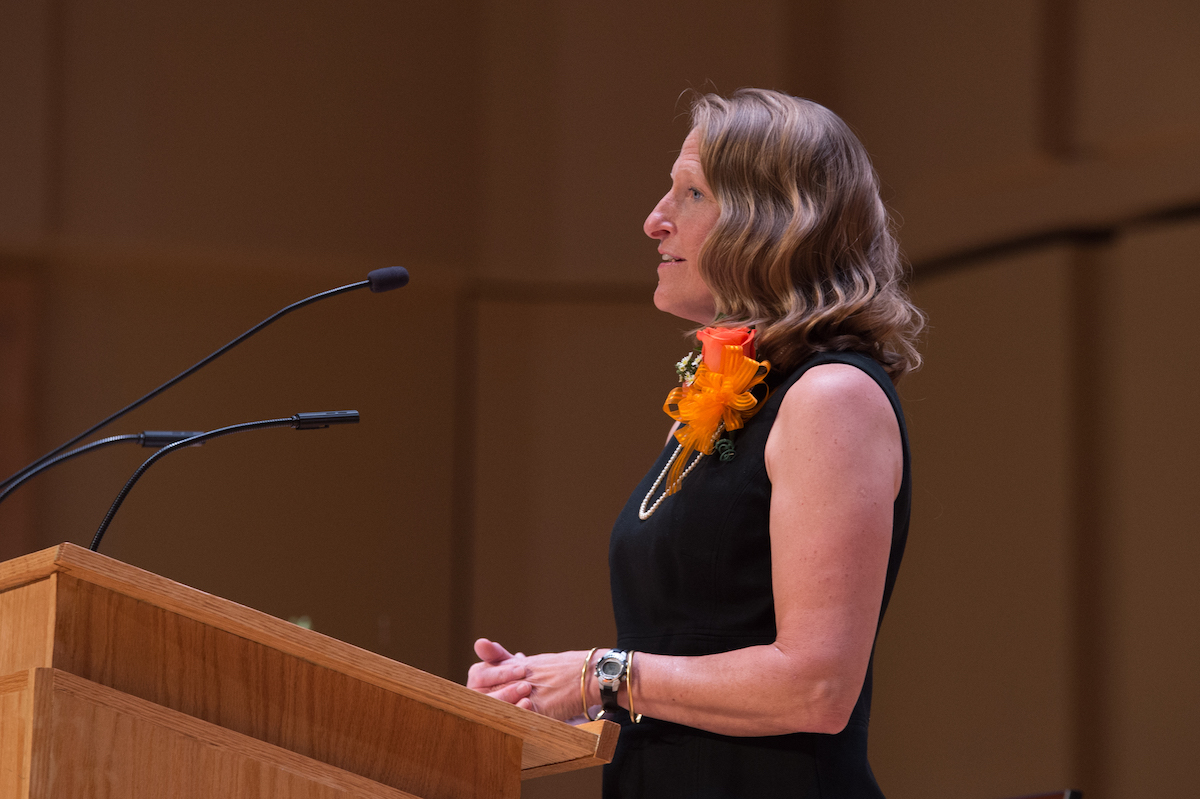 BOISE – Idaho State University's physician assistant studies program director, Paula Phelps, is a new member of the Idaho Board of Medicine. Idaho Gov. Brad Little announced the appointment this week and she'll serve until March 2025.
"I am thrilled and honored to be appointed. I look forward to serving the patients and citizens of Idaho," Phelps said.
She is the first physician assistant to serve on the board, thanks to a recent change in an Idaho statute that creates an eleventh seat and requires the governor to appoint a physician assistant to fill it.
Idaho Board of Medicine Executive Director Anne Lawler said the board requested the statute change because of the importance of physician assistants – often called PAs – in providing health care in Idaho. She notes that 25 other states have physician assistants serving on their medical boards.
"The Board of Medicine is excited to have a PA on board. Members believe it will be a positive way to foster an excellent relationship between PAs and physicians," Lawler said.
An educator and practicing clinician for more than 24 years, Phelps says the appointment will provide an opportunity for her to share insights into physician assistant education and the role of licensed PAs in meeting the health care needs of Idaho, especially in rural and underserved communities.
"I congratulate Paula on this appointment. Her vast experience as a clinician and physician assistant educator will bring a unique perspective to the Idaho State Board of Medicine and its mission to improve access to quality health care throughout Idaho," said Idaho State President Kevin Satterlee.
Phelps, an associate professor, has been with Idaho State since 1995 when she was hired as the first faculty member in the physician assistant studies program. In 2010, she became department chair and program director. In addition to teaching, Phelps practices at a Pocatello clinic, specializing in family medicine and women's health.
Phelps holds a master's degree in health education from Idaho State and is a graduate of the University of Utah PA program.
The Idaho State Board of Medicine was established in 1892. Its mission is to protect and enhance the public's health, safety and welfare by regulating the practice of medicine through licensure, discipline and education of health professionals, according to the organization.
###
Idaho State University, a Carnegie-classified doctoral high research activity university and teaching institution founded in 1901, attracts students from around the world to its Idaho campuses. At the main campus in Pocatello, and at locations in Meridian, Idaho Falls and Twin Falls, ISU has nine Colleges, a Graduate School and a Division of Health Sciences that together offer more than 250 certificate and degree programs. More than 12,000 students attend ISU. Idaho State University is the state's designated lead institution in health professions.
---
Categories: