ISU Cultural Events Committee will host John Carlos Rowe talk on Sarah Winnemucca's life among the Paiutes
March 25, 2019

POCATELLO – Idaho State University's Cultural Events Committee will host John Carlos Rowe, a nationally-recognized authority on American Studies, on April 10 at 3:30 p.m. in the Pond Student Union Little Wood River Room.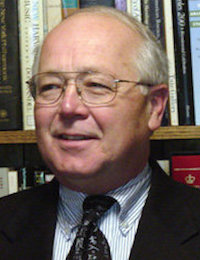 Rowe will present his research on Sarah Winnemucca's life among the Paiutes and its relevance to the history of Native American in Idaho and Nevada.
Rowe is currently a University of Southern California Associates' Professor of the Humanities and Professor of English, Comparative Literature and American Studies and Ethnicity. He is also the chair of the Department of American Studies and Ethnicity. He has been largely responsible for helping spearhead the 'new American studies" as well as the rise of international American studies programs across the globe.
Rowe is also the author of nine books, more than 200 essays and reviews, and editor and co-editor of eleven books.
For more information, contact Harold Hellwig at hellharo@isu.edu.
---
Categories: