Idaho State University VITA files record returns for the fifth consecutive year
April 2, 2019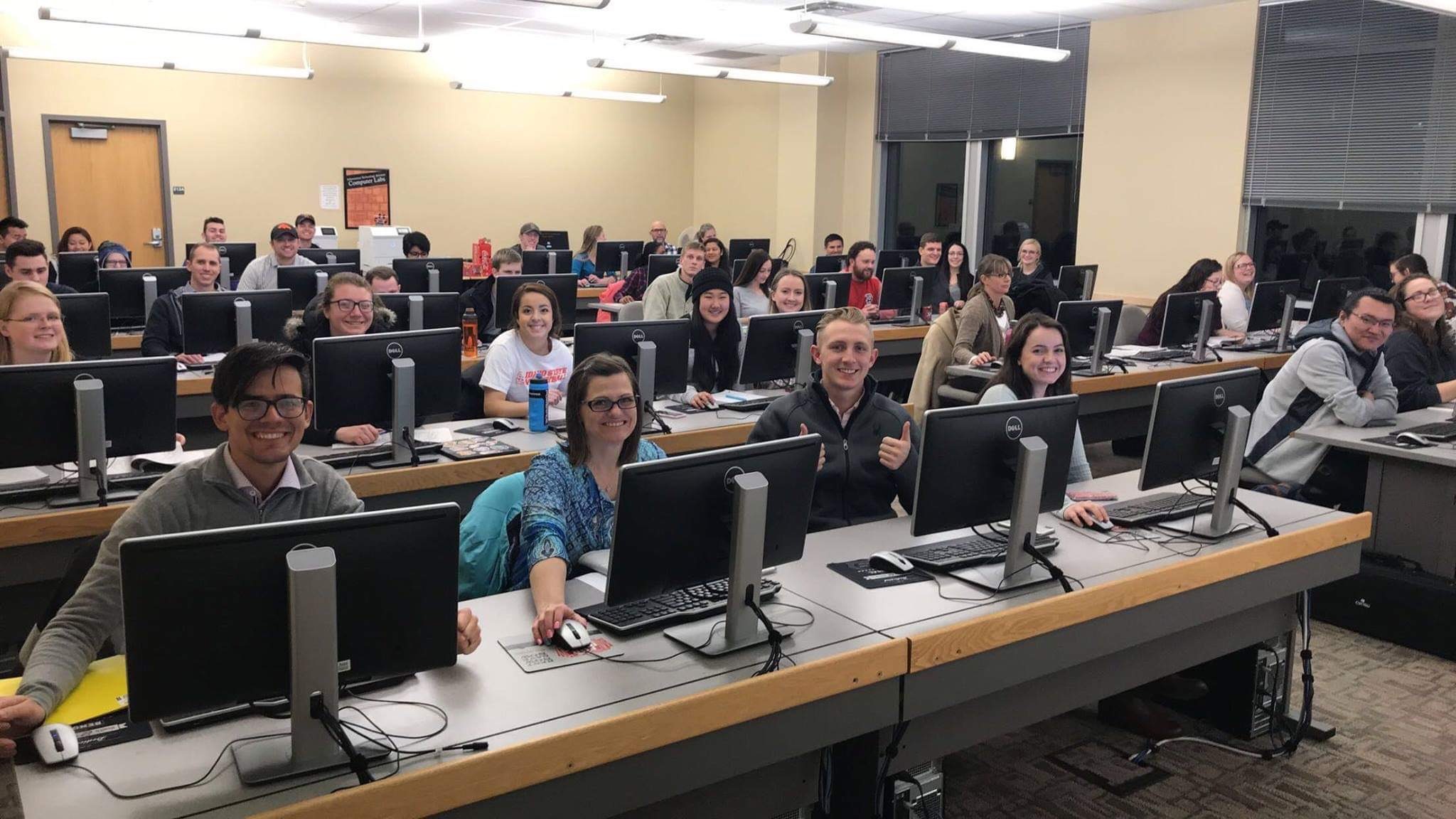 POCATELLO – On March 28, the Idaho State University College of Business Volunteer Income Tax Assistance (VITA) program finished off the tax season by completing 495 returns and 20 amended returns, surpassing last year's record of 431 returns filed.
According to the program's advisor and clinical accounting professor Dawn Konicek, word-of-mouth has been the program's strongest advocate for growth.
"It's a valuable service," Konicek said. "People who can't afford a tax filing get free service. We also take our 'checks and balance' system very seriously. There are at least three levels of review and due to this, we have had very few errors in the past."
Konicek said that this year's program was so busy that they actually had to turn a few people away on the last day.
"I believe 500 returns is the max this site can do," she said. "For the first time ever, we had to turn down a few people since we were already so swamped. I felt really bad about that."
She said the number of clients helped each Thursday evening ranged from 44 to 66.
As noted in previous years, the ISU VITA program consistently files more returns on average per student than larger competing schools. This year, ISU filed as many returns as Utah State University, which has a considerably larger student membership than ISU.
"This year we had about 25 active student preparers and reviewers," Konicek said.
Not only has this service been wildly popular and helpful for the local community, but the students volunteering in the program have benefitted tremendously from the hands-on experience. Konicek said every year the experience level of student participants ranges from very beginner to seasoned VITA volunteers. But, by the end of the program, Konicek noted that all students were much more confident in their abilities.
"They tell me they learn more from VITA than in the classroom," she said. "They interact with clients, which they do not get in the classroom. They experience the tax rush, which they do not get in the classroom."
Konicek also said that this year's rush helped prepare the students to "be more efficient, to ask the right questions and to take initiative to answer their own questions before coming to me, since I was so very busy each day."
###
Idaho State University, a Carnegie-classified doctoral high research activity university and teaching institution founded in 1901, attracts students from around the world to its Idaho campuses. At the main campus in Pocatello, and at locations in Meridian, Idaho Falls and Twin Falls, ISU has nine Colleges, a Graduate School and a Division of Health Sciences that together offer more than 250 certificate and degree programs. More than 12,000 students attend ISU. Idaho State University is the state's designated lead institution in health professions.
---
Categories: