Health Informatics program director selected as Patient Centered Outcomes Research Partnership Scholar
May 13, 2019

Intensive 15-month program will focus on Patient Diagnostic Toolkit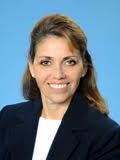 POCATELLO - Idaho State University's Velma L. Payne has recently been accepted to participate in the Patient Centered Outcomes Research Partnership (PCORP), a highly sought after opportunity offered by the University of Washington.
According to their website, the PCORP is a training program designed to prepare scientists, clinicians, and health care managers for conducting research on patient-centered outcomes. The program also examines the comparative effectiveness of medical treatments.
The overall focus of the PCORP is community-based health care and diminishing health disparities among American Indians, Alaska Natives, as well as rural populations. The curriculum is designed and driven by a team of community partners, and their training is both in-person and online.
During this 15-month program, Payne will conduct research to evaluate a Patient Diagnostic Toolkit designed to help patients prepare for and summarize appointments with their providers. Her research will evaluate the impact of the toolkit on patient engagement and the interaction and information exchange between patients and providers. This study will provide valuable insight on the design and implementation of patient engagement tools and factors associated with enhancing the patient-provider encounter.
Scholars who succeed in the PCORP will be able to better strategize research in order to enhance the quality of health care within their communities. In 15 months, scholars will receive training enabling them to build expertise in research focused on patient-centered outcomes and comparative effectiveness. They will also have the opportunity to partner with stakeholders to address the imperative evidence gaps within clinical care, formulate and carry out studies in order to address these gaps, and then disperse and implement their research findings. Scholars will then have the ability to assess evidence and advocate for the implementation of their findings in clinical practice settings and policies, evaluate health programs, and enhance quality improvement.
Applicants must be nominated through their organization to attend. Payne is highly deserving of this opportunity as she has a Ph.D. and a master's degree in biomedical informatics from the University of Pittsburgh. She holds master's degrees in business administration and computer information systems from Robert Morris University in Pittsburgh and a bachelor's degree in computer science from Oral Roberts University in Tulsa, Oklahoma. She currently serves as program director for health informatics in the Kasiska Division of Health Sciences, College of Health Professions at ISU.
Before transitioning into academia, Payne had a progressive 35-year career in information technology, and was a co-owner of OB/GYN Partner, a non-profit LLC focusing on the development of health care informatics applications to enhance obstetrics and gynecology clinical practice.
Payne's main research interest is improving the diagnostic process for providers and patients. Her research currently includes assessing the utility of technology in enhancing patient care, assessing technology-based patient tools designed to enhance the patient experience and increase patient engagement, and reducing disparities of care in rural settings.
Her research focus that makes her the perfect candidate for a program that is focused on the improvement of health care within communities. She has conducted research on evaluating diagnostic error contributory factors, assessing use and impact of cognitive heuristics and biases on diagnostic accuracy, enhancing the patient experience, and determining the impact of metacognitive interventions and diagnostic effectiveness feedback designed to nudge providers toward the correct diagnosis.
Payne's completion of this valuable program will benefit ISU and the Pocatello community, as the knowledge she receives, and the findings of her research, will facilitate the development of educational materials that can be used to train students in ISU residency programs, and providers practicing in various health care settings, about critical factors associated with enhancing patient engagement and information exchange that are critical when diagnosing patients accurately and in a timely manner.
For more information about PCORP, visit: http://www.nwcphp.org/training/opportunities/patient-centered-outcomes-research-partnership/publications-and-presentations.
---
Categories: