Former ISU Sports Information Director Glenn Alford honored with Lifetime Achievement Award by College Sports Information Directors of America
March 7, 2019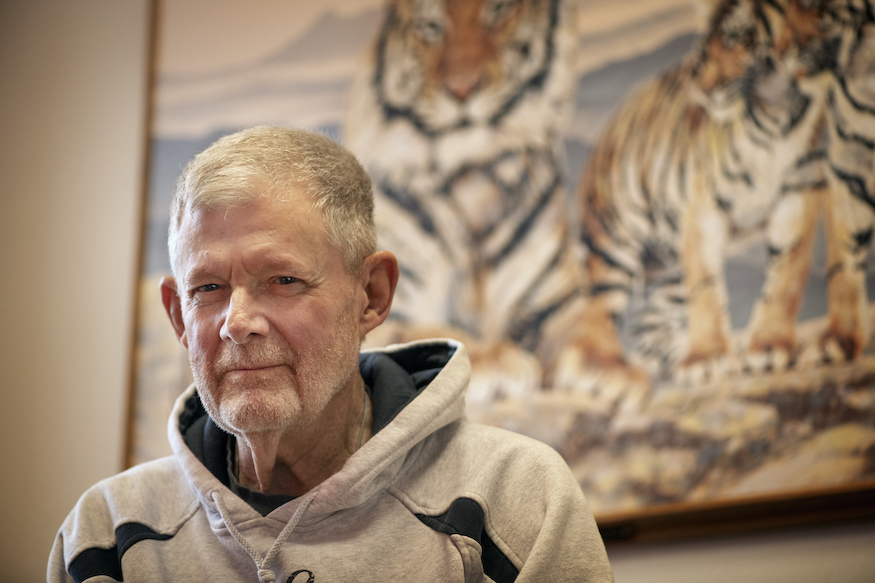 POCATELLO – Former Idaho State University Sports Information Director Glenn Alford has been honored with a Lifetime Achievement Award by the College Sports Information Directors of America.
"It's one of the oldest clichés in the book, but I am honored and humbled by it," said Alford, ISU's sports information director for 31 years.
This year's College Sports Information Directors of America (CoSIDA) list of people honored with Lifetime Achievement Awards also included Liz Abel from the University of Utah, Tim Bourret from Clemson University, Rob Schabert of Tennessee Tech University, Steve Schwepker from Point University and Steve Ulrich of the Centennial Conference.
"Abel, from the University of Utah, is a legend, the SID at Clemson, Bourret, does awesome work, and Rob Schabert is the gold standard of the people in the not real big colleges," Alford said. "I'm in real good company being with Liz, Dave and Rob."
Alford was ISU sports information director from 1967 to 1998 and then worked from 1998 to 2007 in the ISU Office of University Relations, which is now the Office of Marketing and Communications.
Among his honors, Alford was inducted into the Idaho State Athletic Hall of Fame in 2001 as an honorary inductee. He also received a 25-Year Award from CoSIDA this year along with the Lifetime Achievement Award.
The highlight of his career was all the people he met and got to know.
"I've met coaches, athletes and other people on campus and in general I've met some incredible folks through the years," Alford said.
In recent years, Alford said that through Facebook he was been able to rekindle relationships with former ISU athletes, coaches and fans that he'd lost contact with. He has also been in the habit of posting game summaries of Bengal football and men's and women's basketball on Facebook, which has caused some of his former Bengal friends and colleagues to pay attention to ISU sports again.
"Some of them are painting their Bengal stripes back on," he said.
The job of sports information directors has changed dramatically through the years. For example, his last year as ISU's sports information director in 1998 was the first year he used a computer for his job. Now sports information directors can't function without the Internet and social media.
All 2019 CoSIDA Special Award winners will be honored at the organization's annual convention which takes place in June in Orlando, Florida. The Lifetime Achievement Award winners will be recognized during the CoSIDA Hall of Fame luncheon on Monday, June 10, and the 25-Year Award winners will be presented during the CoSIDA divisional day breakfast and kickoff presentation on Tuesday, June 11.
Alford said he may attend to the annual event with his daughter Rosa.
Idaho State University, a Carnegie-classified doctoral high research activity university and teaching institution founded in 1901, attracts students from around the world to its Idaho campuses. At the main campus in Pocatello, and at locations in Meridian, Idaho Falls and Twin Falls, ISU has nine Colleges, a Graduate School and a Division of Health Sciences that together offer more than 250 certificate and degree programs. More than 12,000 students attend ISU. Idaho State University is the state's designated lead institution in health professions.


---
Categories: