First-generation ISU student Suzette Gasca to graduate with MBA in May
May 1, 2019
Tori Parks, Marketing Career Path Intern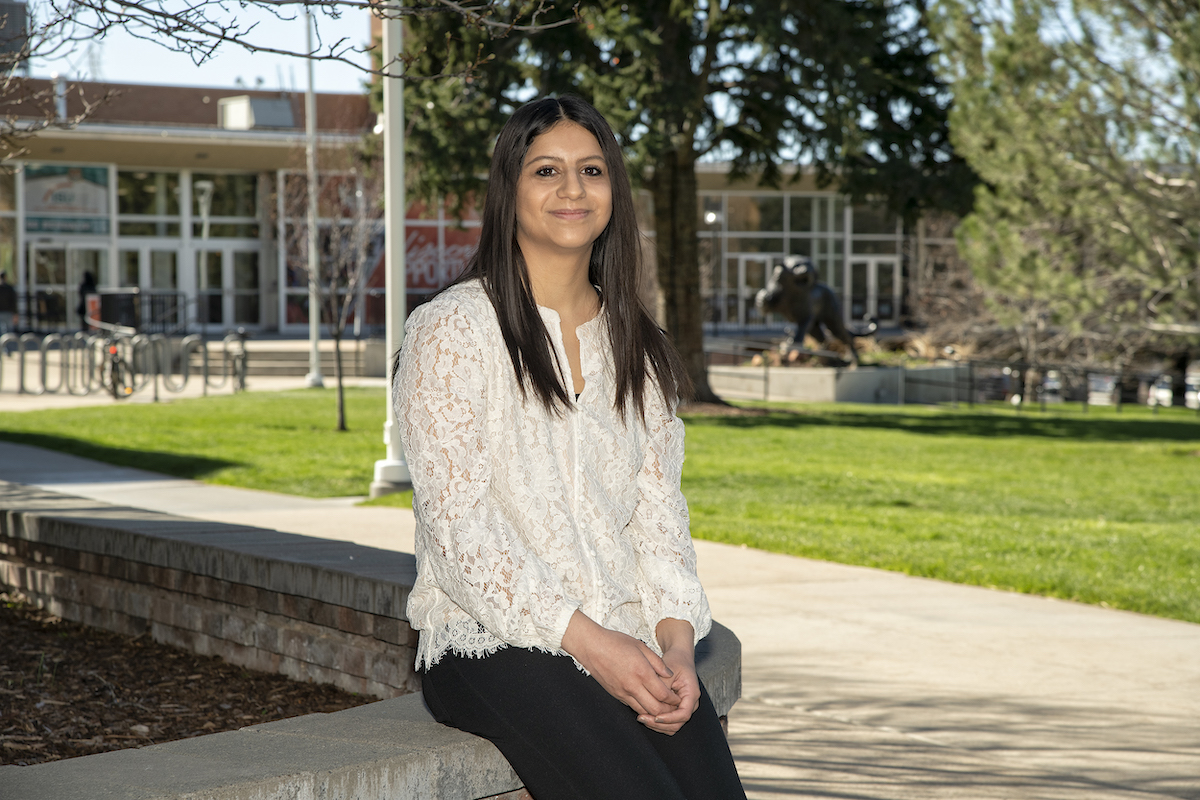 POCATELLO – Idaho State University student Suzette Gasca has always wanted to obtain a graduate degree, and in May she can check that dream off her list, as she will be graduating with her Master of Business Administration degree from the College of Business.
Gasca, who is a first-generation college student from Blackfoot, accomplished much at her time at ISU. She double majored as an undergraduate, obtaining both a degree in finance and in management. She then decided to pursue her MBA.
Gasca says that her family, who immigrated from Mexico, are proud of all of her accomplishments.
"It brings me so much joy, as I would not be in my current position without all my family has done to help me," Gasca said. "First-generation students in particular witness their parent's hard work and see the sacrifices they have made by immigrating and starting over and feel they have to honor that by pushing themselves in a similar manner."
Though Gasca has excelled at ISU, it hasn't been without its challenges. Gasca had to work up to 30 hours a week while double majoring and obtaining her MBA. But because of her parents' example of hard work, she never gave up.
"Like many students, working through school was a necessity, and I've had to retake courses and take credit heavy semesters to not delay graduation," Gasca said. "I never considered failure due to a lack of perseverance or hard work to be an option."
Despite the fact that Gasca has thrived, ISU wasn't the original institution she planned on attending.
"The summer before my freshman year I had a change of heart and realized I wanted to stay close to home," Gasca said. "I realized that ISU has a larger and more diverse student population with a more involved community. Choosing it over another school really reaffirmed why I chose ISU and has made me appreciate it more."
Gasca says that she is proud to be part of a diverse and tight knit university that continues to grow and progress.
Gasca's time at ISU has been filled with opportunities and experiences, including participating in Hispanic Awareness Leadership Organization (HALO), different cultural nights and classes from memorable professors.
"A business major was the right choice for me," Gasca said. "There have been many memorable classes, but Entrepreneurial Finance with Fred Parrish and Money and Banking with Robert Tokle have been some of my favorites.
Gasca feels very accomplished to be graduating with her MBA, and is excited for what the future has in store.
"I would like to stay in a finance-related field," said Gasca. "I have been in banking the last few years and have enjoyed that, so my plans right now are to keep moving forward in this path."
---
Categories: