College of Business class raises $400 for Idaho Make-A-Wish Foundation
April 22, 2019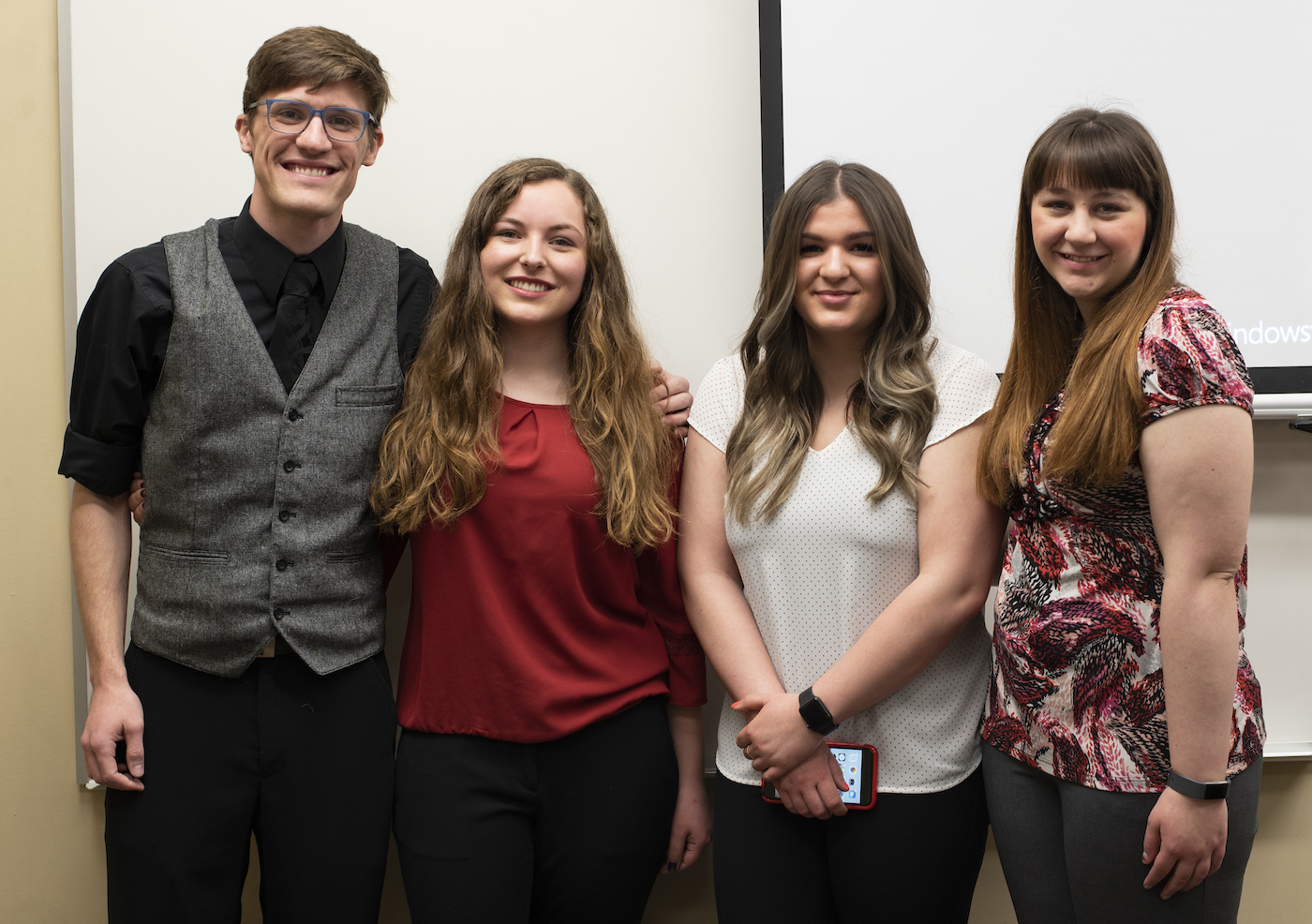 POCATELLO – Earlier this month, assistant professor Alex Bolinger's College of Business individual and organizational behavior class held a Make-A-Wish Idaho fundraiser and raised $400 to help terminally ill children in Southeast Idaho have their wish granted.
The event, held on ISU's Pocatello campus, was overall very successful. It was a great learning experience for the students, Burke Khapp, Nicole Milford, Victoria Steckline and Rebecca Steed, who took on the task.
On April 18, these students gave a presentation about the successes and learning opportunities that this event provided them throughout the semester. During the presentation, the team discussed what worked and what didn't work so well throughout the process, from the planning and coordinating of the event to the marketing aspect and getting volunteers.
For the event, students developed an idea to have a pop-up thrift shop, which was held in ISU's Pocatello campus Pond Student Union. They placed donation boxes in the residence halls on campus and received an overwhelming amount of donated clothing and shoes. They had more than 20 volunteers from the honors college that came to help sell the clothing.
Jessica Budzianowski, director of development of Make-A-Wish Idaho, says, said the amount raised "is enough to provide a child a fun and great experience, such as a limousine ride and a shopping spree."
All the money raised helps to support a child and their wish. After the event was over, the students took the remaining clothing to the Idaho Youth Ranch, where they were able to help another not-for-profit in the community
Some of the individuals who attended this presentation were Sarah Shinn, president and CEO of Make-A-Wish Idaho; Jessica Budzianowski, director of development for Make-A-Wish Idaho; Morgan Wolfe, university engagement intern from Boise State University; Shannon Kobs Nawotniak, director of the ISU Honors Program; Jamie Romine-Gabardi, coordinator of the ISU Honors Program; and Joanne Tokle, acting dean for the ISU College of Business.
The Boise State University College of Business and Economics will use Bolinger's class as a model for developing a similar course in its college.
---
Categories: