Charitable recycling benefits Idaho State University College of Nursing students
April 26, 2019
MERIDIAN - Four Idaho State University students in Meridian's accelerated nursing program are wrapping up their studies this spring, thanks to 2018-2019 scholarships awarded by the John William Jackson Fund (JWJF), a statewide program that benefits future nurses, schools and Idaho youth.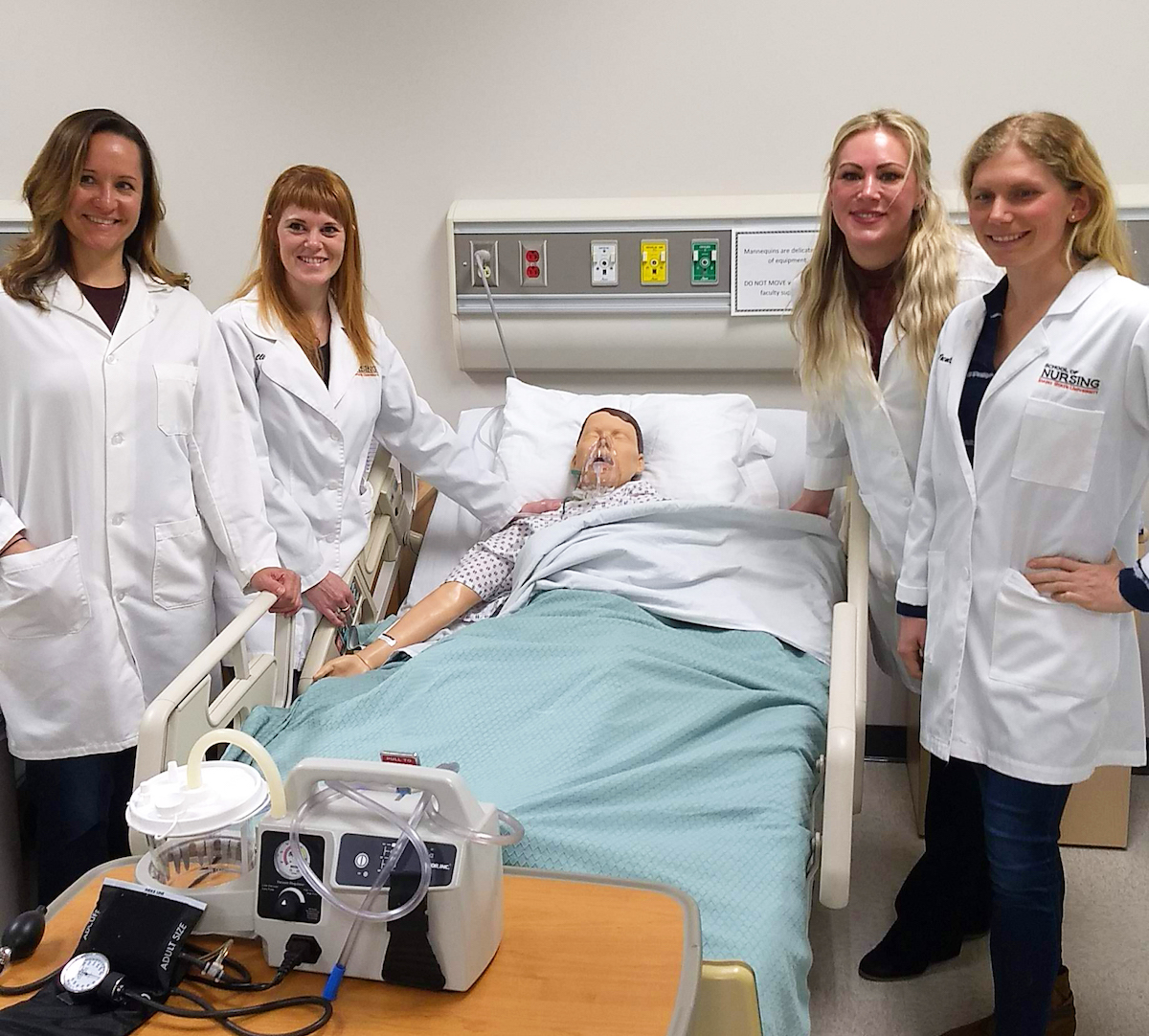 The students, who are completing their Bachelor of Science in Nursing degrees, in Meridian's rigorous 12-month program are Trisha Wineman, Jennifer Kuklok, Sara McDonald and Kelsey Tyler.
"I am so grateful for this entrusted gift. Having the monetary support, and the emotional encouragement of being chosen for this award, I feel more able to do the required work, spend valuable time with my family during this endeavor, and empowered to move forward with my new career," said Wineman, who will graduate in May. She received $2,000.
The JWJF was started by Jackie and Bill Jackson, of Boise, after the death of their son John William Jackson, a graduate researcher who died in a rock climbing accident in Central Asia. Established in 2000, the fund is a tribute to the enthusiasm, passion, and enterprise that the younger Jackson exhibited in life, according to the Fund's website.
One of the organization's hallmarks is its innovative, approach to raising money, such as the tax-deductible Youth Education Recycling Partnership or iYERP. Companies and individuals can donate metal scrap, copper wire and construction materials for recycling instead of tossing them into a landfill. Money from the sale of the recycled scrap helps fund the grants and scholarships.
The JWJF supplies the containers to gather metal scrap and can arrange for collection of the materials. You can also drop off recycling materials at Pacific Steel & Recycling sites in the Treasure Valley.
Bill Jackson, who is fondly called "Action Jackson" by friends and colleagues, says the foundation is currently awarding $48,500 in health science and nursing scholarships to seven schools in Idaho, Oregon and Washington, including $7,000 to ISU for nursing.
"The decision to award health science scholarship grants was a decision I made in response to the loss of many of our dear friends or family members due to a variety of life-ending health issues. It allowed us to grant nursing first, followed by health science scholarships, and have scholarships in their memor," Jackson said.
ISU scholarship recipient Jennifer Kuklok, wyho received $2,000, said her award enabled her "to continue with the nursing program, unaffected by the inability to work during this fast-paced, 12-month, accelerated program... Without the scholarship, I may not have been able to stay in the program and obtain my degree, due to financial hardship."
The mission of the JWJF is to advance academic scholarship, performing arts and outdoor sporting for Idaho youth. In 2017, the Fund had distributed $1 million in total grants, according to the JWJF website.
For more information about the JWJF visit johnwilliamjacksonfund.org. To learn more about ISU-Meridian's accelerated nursing program go to www.isu.edu/nursing/.