Artist reception with Linda Aman in the Oboler Library set Aug. 2
August 14, 2019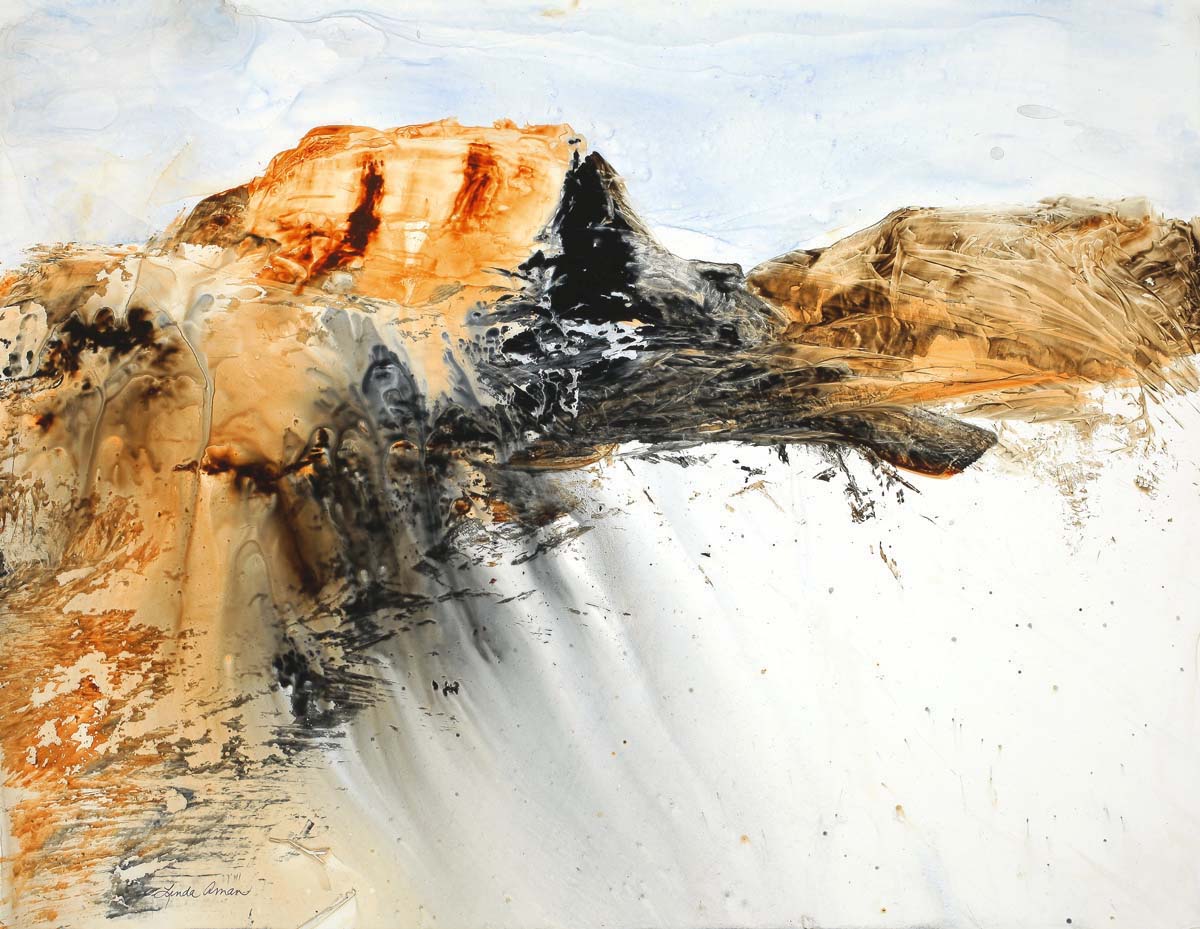 POCATELLO – The Idaho State University Oboler Library will host a reception with artist Linda Aman on Tuesday, Aug. 27, from 5 to 7 p.m.
Participants can meet the artist, view the collection of art, visit with other art lovers and enjoy some light refreshments. The reception will be free and open to the public, in conjunction with "Exploring an Industrial State: Southeast Idaho Railroads, 1879-1963," an exhibition in the library's Special Collections and Archives on the library's lower floor.
The art exhibition, titled "Linda Aman's Passion for Painting," runs through the end of September in the library's first floor art area, and may be viewed whenever the library is open. Patrons can check the library's hours at http://isu.libcal.com/hours/. The paintings in the exhibit include watercolors, acrylic, mixed media and more.
Aman is an award-winning artist and art instructor who teaches throughout Idaho, Oregon, Washington and beyond. Her goals include educating the general public through public speaking, studio interactions, videos, articles, teaching and mentoring. To this end, she has taught more than 3,000 adults in classes and workshops, many of whom are now professional, award-winning artists themselves. She is a member of a number of arts organizations and. her work can be seen in regional and national shows, in corporate settings, galleries, and private homes.
"I create because it is what I do, it is who I am," she said. "I create works that interpret a thought or image with emotion, telling a story of the beauty I see, capturing the essence of nature."
Her paintings include glowing, colorful watercolor florals and abstract landforms filled with texture and earthy hues.
Some of the paintings in this exhibit relate directly to Aman's time as Artist in Residence for Yellowstone National Park in 2018. She will be giving a free presentation about that experience, titled "The Yellowstone Story: The Essence of Yellowstone through an Artist's View; Color, Composition and Conversations of Yellowstone" in the Blackrock Commons of the Oboler Library on Wednesday, Sept. 18, from 7 to 8:30 p.m.
The Oboler Library is located at 850 S. Ninth Ave., on the corner of South Ninth and Martin Luther King Jr. Way in Pocatello. For more information about art in the library, please contact Kristi at austkris@isu.edu or (208) 282-4073. To learn more about Linda Aman and her artwork, visit her website at www.amanarts.com.
---
Categories: