A Season of Note presents comedians Williams and Ree March 9
February 21, 2019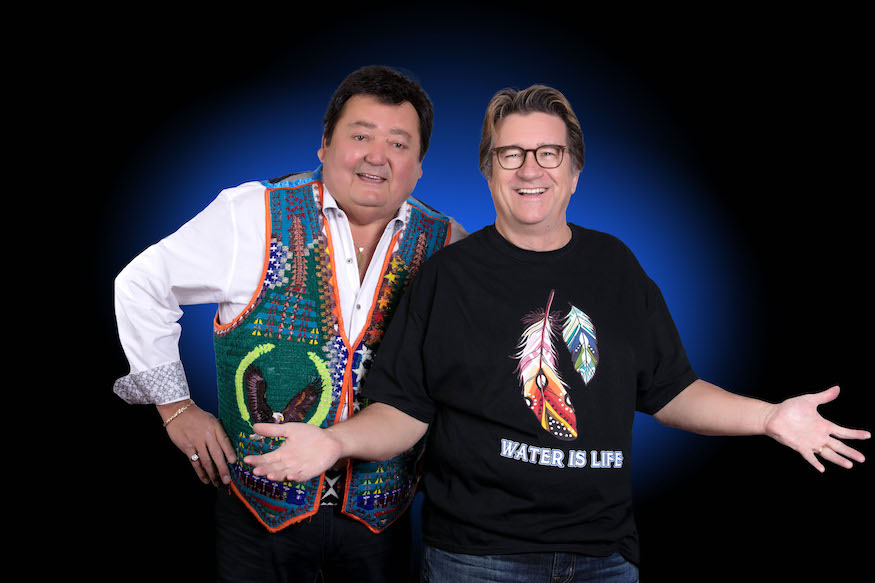 POCATELLO – Idaho State University's A Season of Note will present musical comedians Williams and Ree at 7:30 p.m. on March 9 in the ISU Stephens Performing Arts Center Jensen Grand Concert Hall.
Williams and Ree, also known as The Indian and the White Guy, are a music and comedy team out of the Dakotas. Bruce Williams and Terry Ree have decades of knocked-out shows under their belts and their belts reflect that.
The framework surrounding the comedic pair is music, which has earned them a CMA vocal duo nomination. Their television credits include Country Kitchen, HeeHaw, Laff TV and Comedy Central. They currently host four country music festivals around North America and are featured on Sirius Radio and their own irreverent podcast, "The Red, White, and Slightly Blue Show." Williams and Ree headline shows atd fairs, festivals, theaters, casinos and small, out-of-the-way dives.
The message they bring is one of love and harmony, with an underlying note of deceit and debauchery. Their overall theme is "We Are All the Same," but, really, they are totally different than whoever is reading this.
For more information visit www.williamsandree.com.
Prices are $26 for main seating and $22 for upper-level seating. Tickets are available at the ISU Box Office in the Stephens Performing Arts Center (1102 Sam Nixon Dr.), by phone at 282-3595, online at isu.edu/tickets or at Vickers Western Wear.
For more information on the 2018-19 Season of Note, contact the Stephen's Performing Arts Box Office at 208-282-3595 or visit isu.edu/stephens.
---
Categories: