A letter from Kevin Satterlee Concerning Recent Vandalism
May 30, 2019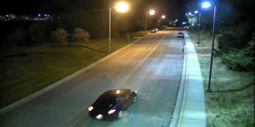 Dear Campus Community,
This morning I was made aware of an incident on our campus involving the vandalism of three student vehicles. The vehicles belonged to international students, and this appears to be targeted. The Pocatello Police Department was immediately notified, and a thorough investigation has been launched. Our team has reached out to the impacted students to offer support, assistance, and respond to their concerns.
Acts of violence and hate do not reflect the values of our University or our city and will not be tolerated. The Idaho State University community aims to foster an environment of compassion, inclusion, respect, and dignity. These acts are not consistent with those values, and we will support the Pocatello Police Department as they investigate these matters, while simultaneously supporting our impacted students. We appreciate the PPD's immediate response and careful attention to these crimes. I ask that our campus community come together to support one another.
I have also spoken with Mayor Brian Blad of the City of Pocatello, and he echoes my sentiment. Mayor Blad believes that crimes of this nature are not acceptable and hopes to see the perpetrators swiftly brought to justice.


Security cameras on campus captured footage of the suspect's vehicle, which is described as a black Dodge Avenger. Still photos of the vehicle are included, and anyone with information should contact the Pocatello Police Department at 208-234-6100.
I encourage all students, faculty, and staff who may be in need of support or assistance to reach out to Kris Clarkson, Director of Student Life (
clarkri3@isu.edu
; 208-282-2315) or Shawn Bascom, Assistant Director of Admissions/International Programs (
bascshaw@isu.edu
; 208-282-5304).
Other available campus resources:
University Housing (208-282-2120)

Counseling and Testing Services (208-282-2130)

Office of Equity and Inclusion (208-282-3964)
---
Categories: