Oboler Library Hosts "Idaho Booker's Dozen"
August 29, 2019

POCATELLO – The Idaho State University Oboler Library, one of the stops for the 2019-20 traveling book arts exhibit called "Idaho Booker's Dozen," will host the exhibit during the month of September in the First Floor art hallway.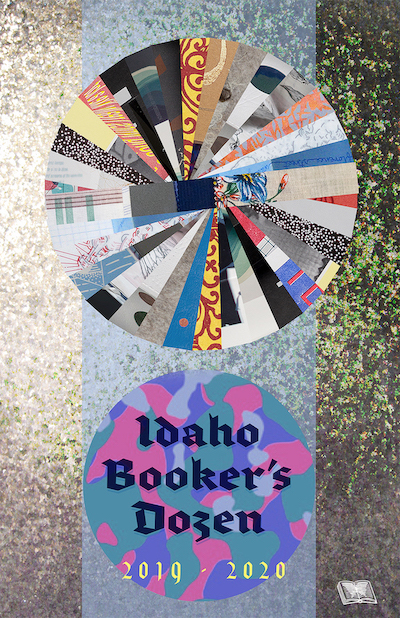 "Idaho Booker's Dozen" is the result of a biennial juried competition held by Idaho Center for the Book's Stephanie Bacon. According to the first "Booker's Dozen" exhibit catalog, "Books may be nontraditional codex-format works, such as accordion fold, rivet, spiral or ring-bound, loose-leaf/boxed, sculptural or die cut books. They may be traditionally bound codices with 'eccentric' features, such as pop-ups, folded pages, inserts, pull-tabs, or volvelles. Or they may be conventionally bound books made with or containing unconventional materials or artifacts."
The 17 books in this year's exhibit represent many of those forms, and display a fascinating level of imagination and creativity.
The books selected for this exhibit were created by artists in the United Kingdom, the Netherlands, Michigan, Kansas, Utah, Oregon, Washington and Idaho.
The exhibit is free and open to the public whenever the Oboler Library, located at 850 South Ninth on the Idaho State University campus in Pocatello, is open.
For more information, contact Kristi Austin at austkris@isu.edu or (208) 282-4073, or Idaho Center for the Book director Stephanie Bacon at sbacon@boisestate.edu.

Idaho State University, a Carnegie-classified doctoral high research activity university and teaching institution founded in 1901, attracts students from around the world to its Idaho campuses. At the main campus in Pocatello, and at locations in Meridian, Idaho Falls and Twin Falls, ISU has nine Colleges, a Graduate School and a Division of Health Sciences that together offer more than 250 certificate and degree programs. More than 12,000 students attend ISU. Idaho State University is the state's designated lead institution in health professions.
---
Categories: