Nursing Interim Dean Karen Neill to deliver ISU Phi Kappa Phi fall scholarly lecture
November 5, 2019
POCATELLO – Idaho State University Interim Dean of the College of Nursing Karen Neill will deliver the Phi Kappa Phi Chapter 110 Fall Scholarly Lecture on Nov. 14 at 7 p.m. in the Pond Student Union Wood River Room.
Neill's lecture is titled "Intimate Partner Violence: Research and Action for Victim Safety, Offender Accountability and Community Based Approaches."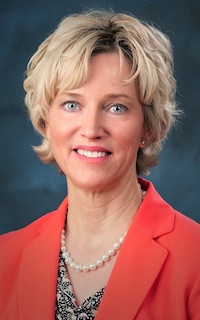 Neill's research and scholarship emphases include forensic nursing practice, outcome measurement, evidence based and interprofessional approaches, and leadership as these relate to program development and evaluation, collaborative service delivery and informed response.
Neill specializes in forensic nursing practice and trauma informed care, and is a Distinguished Fellow of the International Association of Forensic Nursing (IAFN). She has served as an Associate Editor for the Journal of Forensic Nursing, the premier journal of the IAFN and has authored numerous articles in peer-reviewed journals in the area of violence prevention and effective response.
Neill has been an invited speaker nationally and internationally on forensic nursing practice and has served as an expert witness and consultant in forensic nursing for over twenty-five years. Neill is an approved Domestic Assault/Battery Evaluator through the Idaho Supreme Court.
The Phi Kappa Chapter 110 is celebrating their 50th anniversary at ISU. The Honor Society of Phi Kappa Phi is the nation's oldest, most selective and most prestigious all-discipline honor society. The society is proud of its record of helping members advance their education and serve their community through various programs. Members are eligible for one or more of the Society's grants and awards such as the Fellowship Program for graduate studies, or the Love of Learning and Literacy awards for faculty members.
The scholarly lecture is open to ISU students, faculty and staff and the public. For more information contact Rudolph Kovacs at kovarudo@isu.edu.
For more information on Phi Kappa Phi, visit www.isu.edu/phikappaphi/.