New ISU Hair Loft wig room receives $2,000 boost from Spinderella
December 3, 2019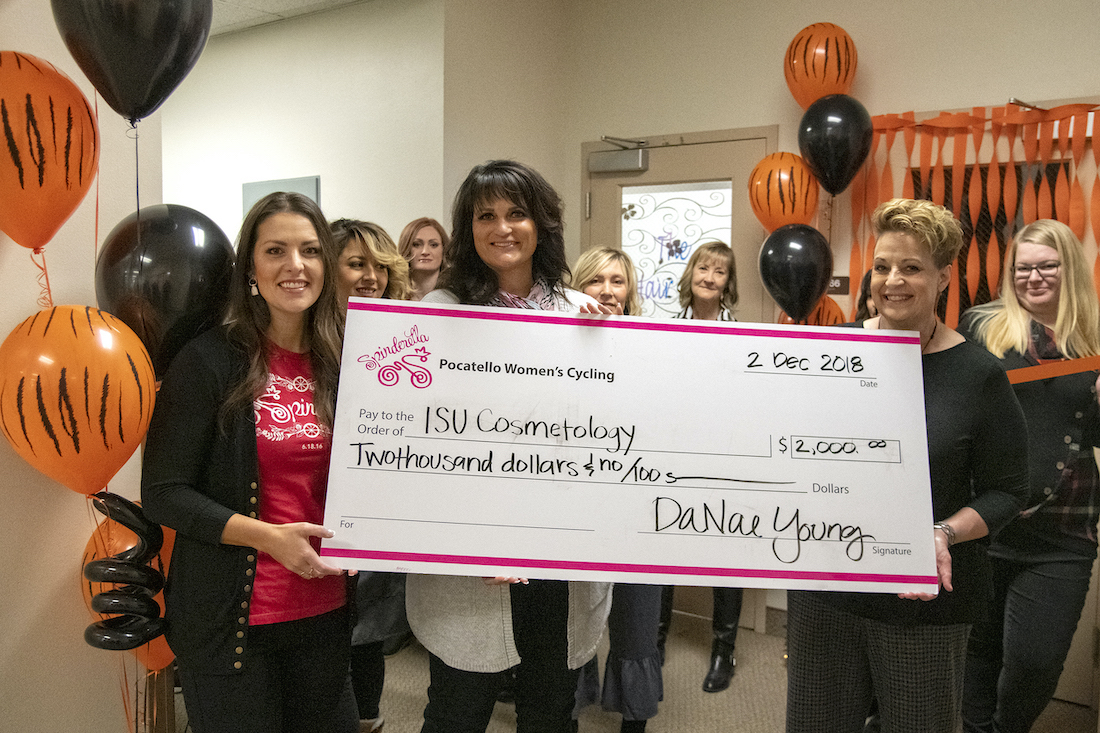 POCATELLO – The Idaho State University Cosmetology Program held a ribbon cutting and grand opening in early December for its new wig room for medical patients, The Hair Loft, which received a $2,000 donation from the bicycle group Spinderella.
The Hair Loft's Wigs on Loan program serves the community and anyone who has medically induced hair loss. The loft has more than 200 wigs that can be checked out for a $10 refundable deposit. The Cosmetology Program teaches students the proper way to fit and care for the wigs, and how to be compassionate to their clients' hair loss and illness.
The loft is located in Room 267 of the College of Technology Roy F. Christensen Building, located at 777 Memorial Drive in Pocatello.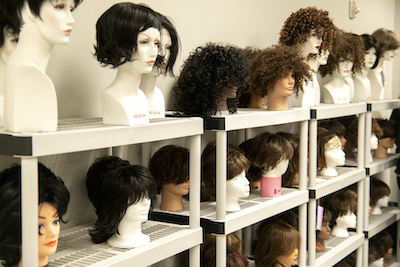 "This hair loft is going to serve so many women and men and we've seen a lot more children and the children' wigs are so much more expensive. This grant from Spinderella is going to allow us to purchase wigs for kids and more variety for adults," said Casie Jensen, coordinator of the ISU Cosmetology Program. "It is a dream come true."
She noted the program has been in effect for many years at the College of Technology, but this year Teena Rhoads, chair of the College of Technology business and support services, was able to find a new room to house the wigs.
"To have this new room and then to have the funds from Spinderella to revamp it so it looks like this is such a priceless gift," Jensen said.
DaNae Young, president of Spinderella, said she and her group appreciated the opportunity to support the Wigs on Loan program.
"I think this program is fantastic," Young said. We are a 100% volunteer committee that does Spinderella and it takes a lot out of us, but to be able to see what the money can do in our community really touches our spirit and our soul and really keeps us going. This is something you don't realize is really needed in the community but it is desperately needed. So I am really grateful that we've been able to help and provide the donation."
Jensen said that since opening in the new Hair Loft location a few months ago, the Wigs on Loan program has had increased participation. To participate in the program, clients need to contact the ISU Cosmetology Program at 208-282-2866 to arrange an appointment. Then the client and guests can meet with a cosmetology instructor and student to pick out a wig after leaving a $10 refundable deposit.
"We fit the wig and we cut the wig," Jensen said. "We make it exactly custom for that client. It is a win-win for everybody. But we couldn't do it without the support of these organizations that help us purchase the wigs."
For more information on the Spinderella ladies-only fundraising bike ride, visit www.spinderellaride.com.
---
Categories: