ISU Rupp speakers capture J.V. final, just miss varsity open on split decision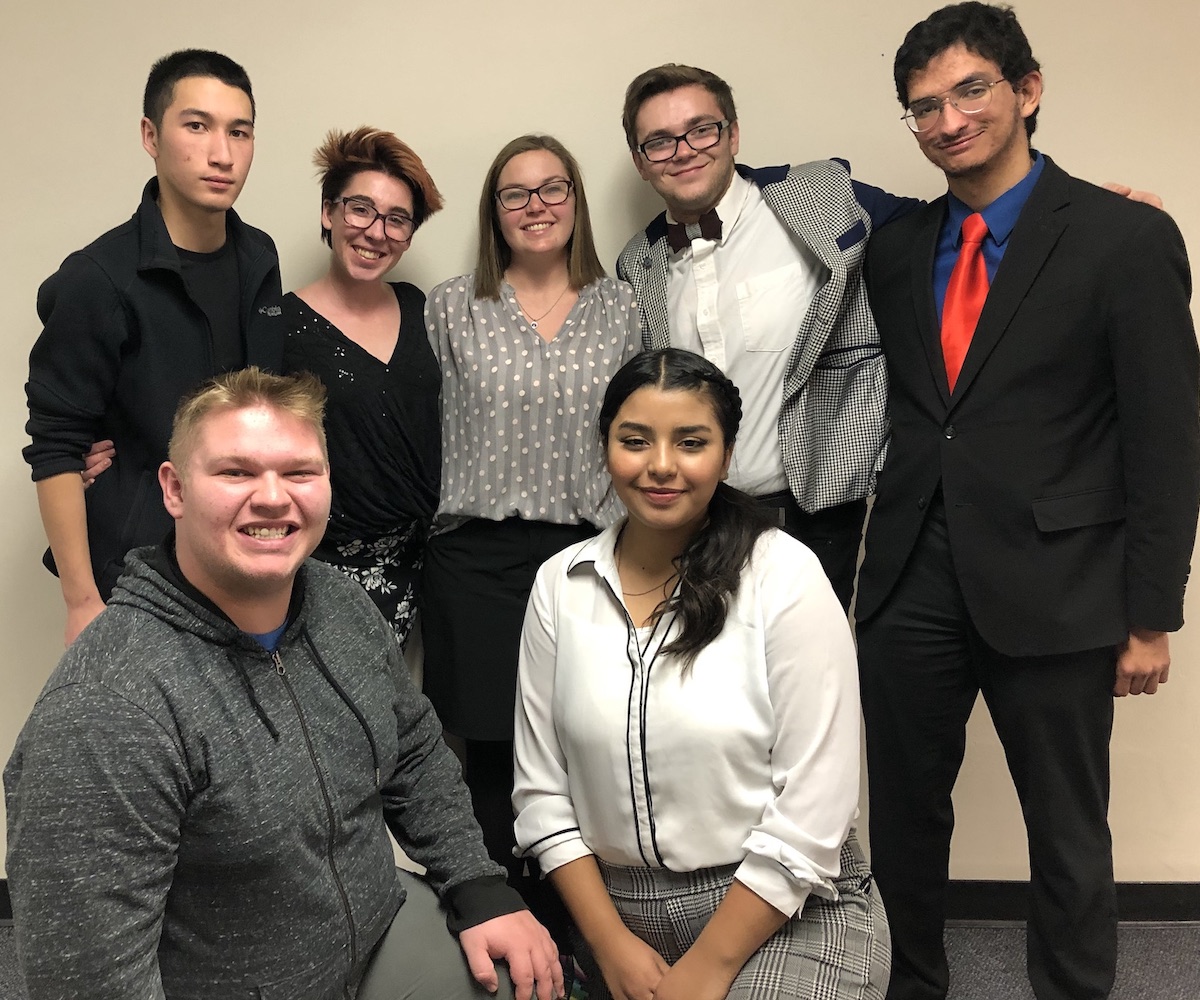 Two Idaho State debate teams have tied each other to share top honors in a Climb the Mountain online debate tournament.
ISU speakers Madi Brown and Abbey Vaughn tied with ISU's Jazzy Carranza and Matt Yee to close out the final round Sunday night. Both teams reached the final round undefeated. Brown is studying Spanish for health care professions, and her teammate, Vaughn, majors in special needs education; both are juniors. Carranza is majoring in political science, and Yee is a student in the College of Technology; they are both freshmen.
The split-decision varsity final round featured ISU's Joseph Tyler and Jordan Reynolds who were undefeated in preliminary rounds. The pair narrowly fell to a team from Murray State College in Kentucky. Tyler, a freshman studying computer science, and Reynolds, a sophomore English major, argued to prioritize the health of the economy over raising taxes.
The Bengals also received numerous honors tournament-wide for superior speaking quality. In junior varsity, Carranza was tagged as second speaker and Yee as first. In varsity open, Tyler claimed second- best and Reynolds was honored as first.
"Online rounds are fantastic. They're great opportunity for sparring with debaters nationwide without the time and travel. We can get in a handful of rounds on a Sunday, face-to-face with other collegiate competitors, and stay razor sharp between traditional tournaments," said Andy Christensen, the team's assistant coach. ISU has been participating in online debate since its inception in 2016.
Eight universities from Kentucky, Idaho, Indiana, Ohio, Oregon and Washington participated.
The ISU Rupp Debate squad is supported by James M. and Sharon E. Rupp, the College of Arts and Letters, the Department of Communication, Media & Persuasion, and the ASISU.