ISU Outdoor Adventure Center offering free first-time trips to students fall semester
August 28, 2019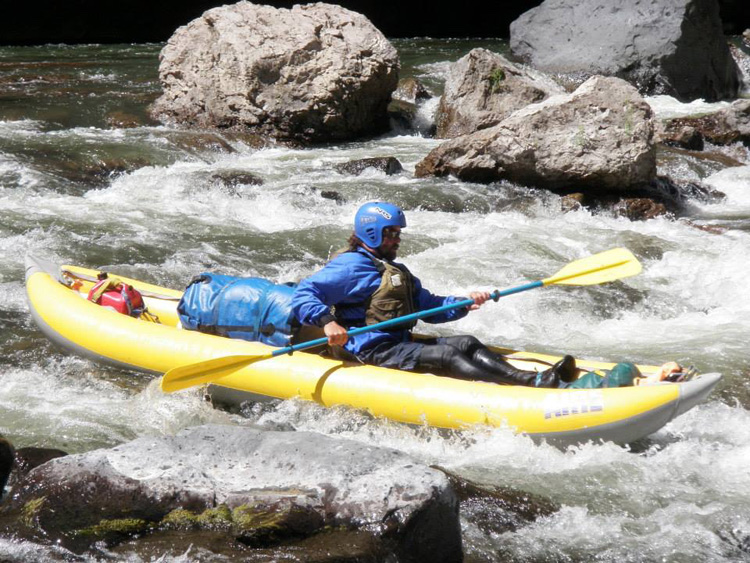 POCATELLO – This fall the Idaho State University Outdoor Adventure Center is offering free first-time trips to students for a wide variety of outdoor fun.
"We want to give all the Idaho State University students access to the Outdoor Adventure Center and we understand there are certain financial limitations that might keep some of students from being able to participate," said Justin Dayley, Outdoor Adventure Center director.
"We want to invite every student," he continued, "to come in and participate on a trip and to get to be part of the Outdoor Adventure Center, part of ISU and to appreciate why they are coming to an Idaho school."
ISU students can sign up for one free outing this semester.
A deposit is required, but will be refunded after participating. Space is limited, so students should sign up early for the first-come, first-served trips.
This offer is for students will valid Bengal cards only, and not for ISU faculty and staff.
"We require students to put up a credit-card participation deposit, but we don't charge them unless they don't participate," Dayley said. "We are trying to avoid students that say they want to go and then don't show up, and then another student is deprived of the opportunity to go on a trip."
Restrictions and limitations may apply.
Participants may be required to provide their own equipment, but equipment rentals are available at a student rate.
Trips planned this fall include stand-up paddle boarding, Hagerman whitewater rafting, rock climbing at Massacre Rocks, caving, kayak touring, a Yellowstone tour, rock climbing at Castle Rocks, Lava Hot Springs trip, an overnight yurt trip and a West Yellowstone cross-country ski trip.
The Outdoor Adventure Center rents outdoor equipment ranging from rafts and kayaks to backpacks and mountain bikes.
For more information, visit https://www.isu.edu/outdoor/ or call 208-282-3912.