ISU Offers Operation Safe Travel to ISU community prior to holiday travel season
November 22, 2019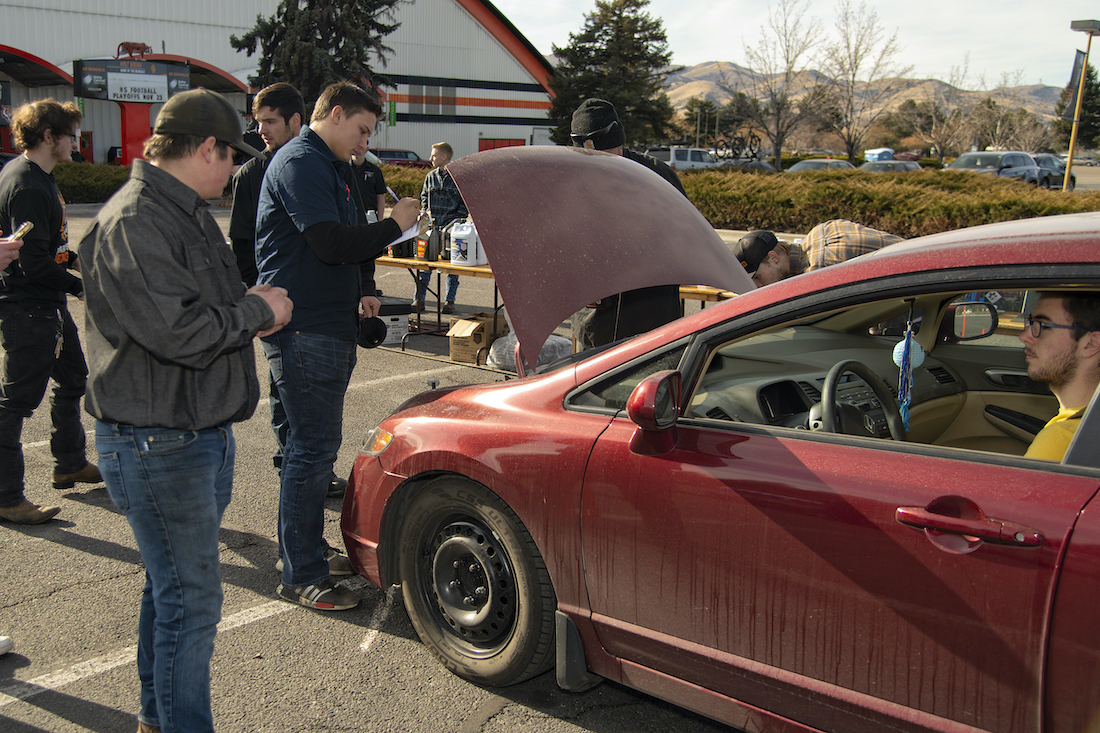 POCATELLO ­ ­– For the second consecutive year, Idaho State University offered Operation Safe Travel to ISU students, faculty and staff on Nov. 21 in Holt Arena's north parking lot, where scores of participants had the roadworthiness of their vehicles checked.
ISU offered a free 10-point vehicle safety inspection for the campus community prior to holiday travels. The event, organized by ISU Public Safety, featured students and instructors from the ISU College of Technology Automotive Technology Program who topped off fluids at no charge, inspected tire pressures, and check lights and signals. Volunteers from University Housing were also on hand to help the ISU community be safer on the road during the holiday travel season.
"It is a good service that extends safety on campus and off campus as well. The safety and well-being of ISU students, faculty and staff is our motivation for putting on this event," said Dustin Willis, ISU Public Safety security supervisor. "It is also a good opportunity for faculty, staff and students to get to know us at Public Safety."
Willis said the event worked smoothly this year and vehicle inspections were efficient.
The event was beneficial for the ISU Automotive Technology Program students who worked the event.
"Our club does a lot of community service," said Brock Gunter, Automotive Technology Program clinical instructor and coordinator, referring to the students on hand providing the vehicle inspections. "This is one of the things we enjoy doing and it also benefits the automotive technology students because this is something they do on a daily basis and provides them with additional experience."
Operation Safe Travel will remain an annual event at ISU.
---
Categories: