ISU Geosciences Professor Glenn Thackray honored as Geological Society of America Fellow
September 6, 2019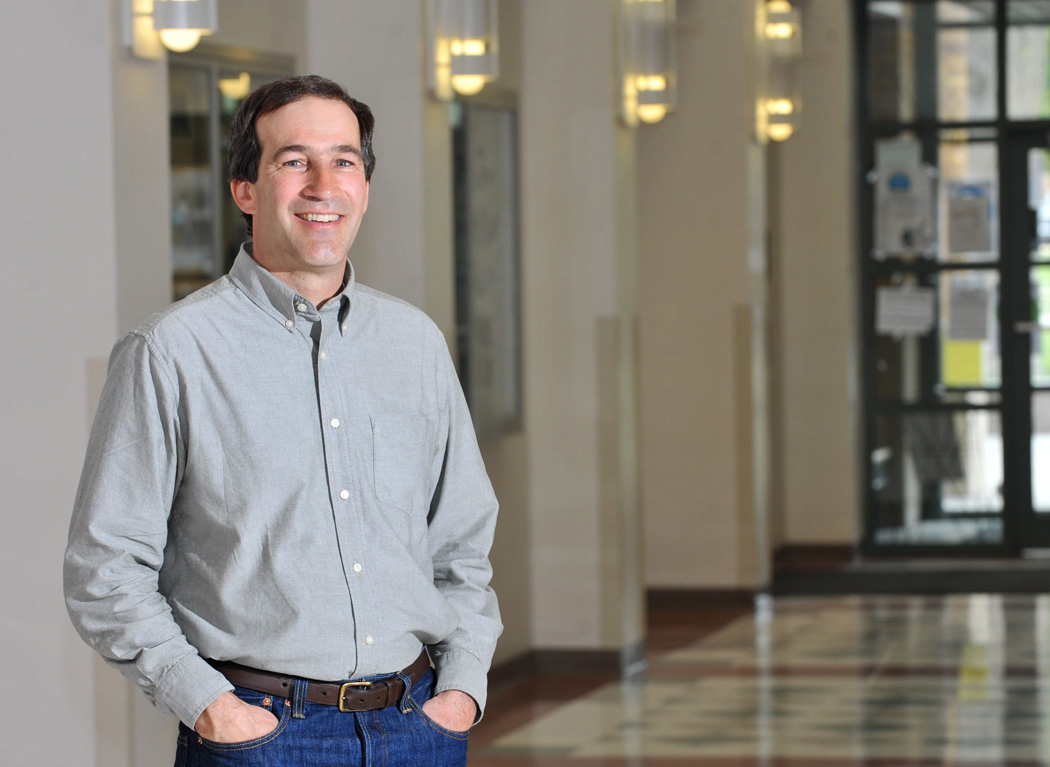 POCATELLO – Idaho State University's Glenn Thackray, geosciences professor, has been honored as a Geological Society of America Fellow for his insightful contributions to the understanding of glaciation and climate across the Pacific region.
The ISU professor was also honored because "he also provided effective leadership for GSA's Quaternary Geology and Geomorphology Division, as well as for his academic department, and has been an inspirational mentor to many successful students over his career," said Grant Meyer, a geology professor from New Mexico University, who is also a GSA Fellow and nominated Thackray for this honor.
"I am deeply honored to have been named a fellow of the Geological Society of America," Thackray said. "GSA is a premier geological community in North America and beyond, and fellowship is earned through a career of contributions to the field. That mine have been recognized in this way is gratifying."
Thackray joined ISU in 1995 after earning his Ph.D. from the University of Washington. His scientific interests focus on geologic processes occurring at and near the Earth's surface. His research and teaching emphasize the effects of glaciers, water, and earthquakes during the last 2 million years of Earth history. He has worked recently in Idaho, Wyoming, Washington, New Zealand and Wales.
Thackray also applies his background to the study of water resources. He has been involved in water protection efforts in eastern Idaho, and helped the City of Pocatello design the current curbside recycling program in 2008.
Thackray was voted in as a Fellow at the Geological Society of America's spring meeting in May. He was also recently elected to a four-year term on the GSA Council, the governing body of the organization, which supports the professional life of more than 20,000 members.
According to the GSA, its fellowship is an honor bestowed on the best of its profession by election. GSA members are nominated by existing GSA Fellows in recognition of a sustained record of distinguished contributions to the geosciences and the Geological Society of America through such avenues as publications, applied research, teaching, administration of geological programs, contributing to the public awareness of geology, leadership of professional organizations, and taking on editorial, bibliographic, and library responsibilities.
The Geological Society of America (https://www.geosociety.org) is a scientific society with members from academia, government, and industry in more than 100 countries. Through its meetings, publications, and programs, GSA enhances the professional growth of its members and promotes the geosciences in the service of humankind. GSA encourages cooperative research among earth, life, planetary, and social scientists, fosters public dialogue on geoscience issues, and supports all levels of earth science education.
---
Categories: