ISU College of Business grad student Torres earns fellowship at the University of Kansas Health System
November 21, 2019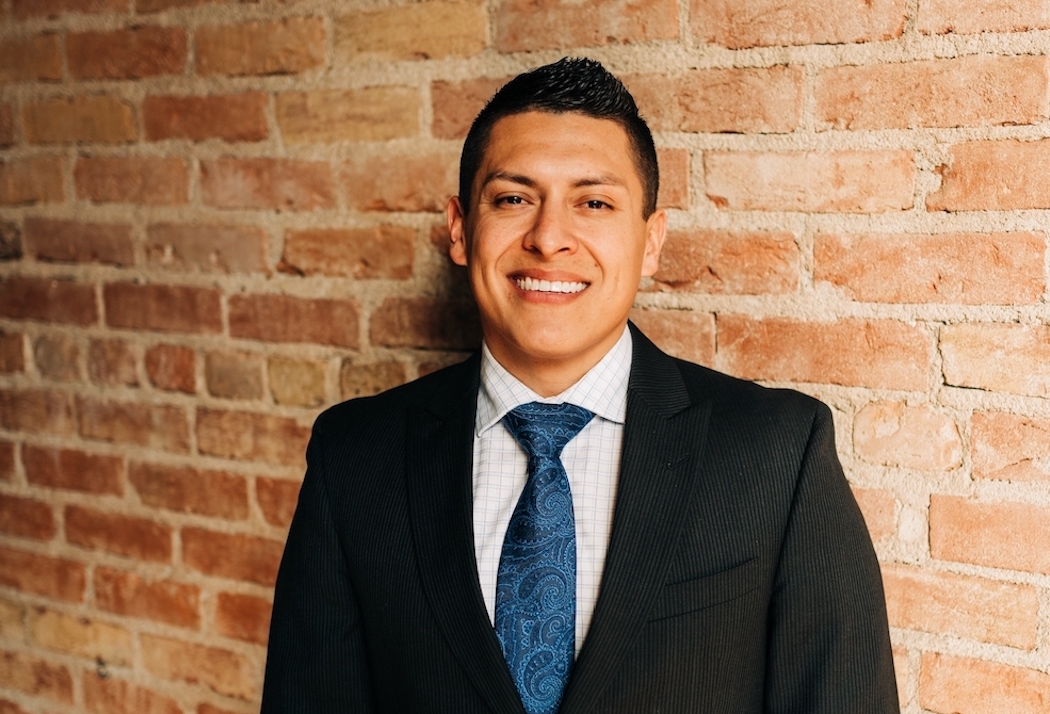 POCATELLO – Idaho State University College of Business student Tony Torres was recently awarded the prestigious opportunity to join the University of Kansas Health System (UKHS) administrative fellowship program where he was one of three candidates out of over 70 applicants to be selected.
As part of the fellowship, Torres will join a leadership training program for UKHS where he will be immersed into learning the financial, strategic and clinical operations of the business, eventually being assigned to a managerial position within UKHS.
According to the academic medical center's website, UKHS puts a strong focus on teaching even in their administrative positions and that its "administrative fellowship program is designed to provide emerging professionals with the practical skills and experience to prepare for the challenges of leadership in the healthcare industry." In applying for the position, Torres, an ISU Master of Healthcare Administration and Master of Business Administration student, was up against applicants from top-rated Master of Healthcare Administration programs in the country.
"Typically, the UKHS program selects two recipients. However, due to highly competitive candidates, three were chosen this year," Torres said.
Torres attributes his success in earning the position to his "innate passion for providing access to health care for others." This passion stemmed from a chronic health condition that caused his father's passing at the young age of just 46.
"I remember feeling helpless watching my dad battle his illness," said Torres, whose parents emigrated from Mexico in the 1980s. "My desire to heal my father inspired my passion to work in health care."
Torres said his experiences will help him to ring compassion to his future career. His strong work ethic and passion for his success and education also stemmed from his parents' sacrifices.
"Every day before I left for school my parents reminded my siblings and me of the great opportunity we were given to pursue an education," Torres said.
Like many other children in rural Mexican communities, his parents had left school by the sixth grade in order to work and help provide for the rest of their family.
"Their example taught me the value of family, teamwork and continuous learning," he said.
Torres worked hard to seek out a fellowship opportunity that would allow him to step into an executive leadership role after earning his MHA and MBA at Idaho State University.
"I worked really hard to prepare myself for the numerous interviews and stages that lead to my final selection," he said.
Torres attributed a lot of his success to his fortunate background as a former medical student. Throughout his education, Torres said he has been actively seeking out opportunities to network and find successful mentors.
"I was proactive during my education and training to have meaningful experiences in health care," he said. "My experiences have exposed me to current health care challenges and my health care administrative residency allowed me to be part of teams that provided solutions to some of these issues."
Torres said that although he was competing against students from highly recognized institutions from throughout the country, he feels that his peers at ISU have just as much of an opportunity to earn a fellowship.
"It is my hope that this will open the eyes of others in my program to the vast opportunities that are out there for Idaho natives and students, like me, to jump into fellowships and programs that will lead them into an executive level position from the start," he said. "I believe we should all aim high. Although any leadership role in health care administration is an honorable one, if we dream of becoming executives then we should take every proactive opportunity to make that our plan A."
Torres said that it is his hope that others in the MHA program will continue to seek out fellowship positions in the future.
Torres begins his new position this summer upon graduation with his dual degrees.
"I'm grateful that Idaho State provided me the opportunity to pursue both an MHA and MBA in such a short amount of time with a graduate assistantship that allowed me to earn paid tuition as well," he said.
---
Categories: