Idaho State University Phi U Chapter wins first place national award
September 4, 2019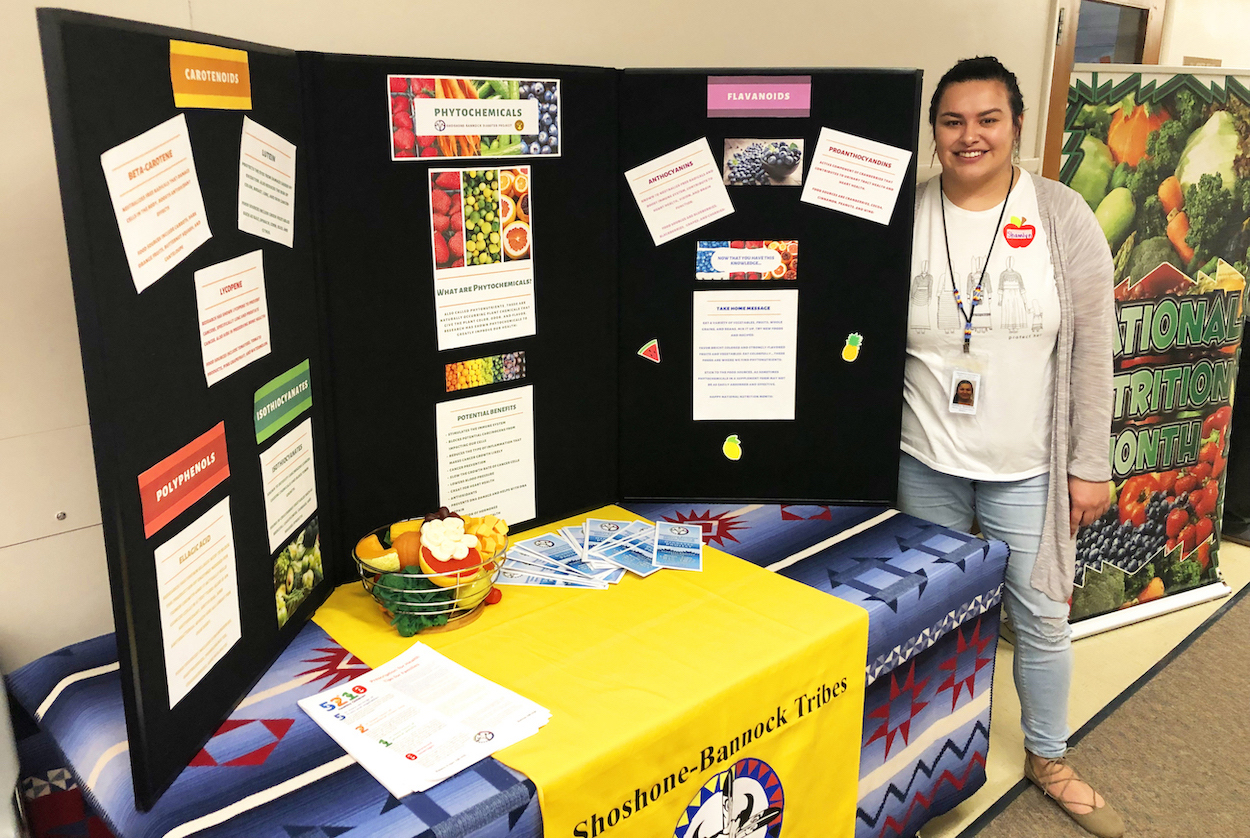 Nutrition Fair organized by collaborative group of Pocatello and Meridian students
POCATELLO – Beta Rho, the Idaho State University Phi Upsilon Omicron chapter, this month received the first place, national Professional Project Award for their work on a Nutrition Fair they helped host last spring.
Eighteen ISU students challenged the community of Pocatello to join them in a celebration in honor of National Nutrition Month last March. More than 200 adults and children attended the Nutrition Fair that Beta Rho held collaboratively with Pocatello dietitians.
Phi Upsilon is a scholastic honor society with more than 100,000 members that recognizes academic achievement among students in the field of family and consumer science. Each chapter must complete an annual professional project that demonstrates the mission of this student organization. The organization website states that "a well-developed project …provides members with the opportunity to enhance their leadership skills and encourages commitment to the field by allowing them to employ their professional knowledge while serving others."
The final reviewer scores were extremely close between the top projects, but Beta Rho's application stood out for creativity, attention to detail, relationship to the national theme and demonstration of community impact. As the National Winner, the ISU chapter received a plaque and small monetary award for future Phi U Chapter activities. The Phi U chapter is made up of students from both the Pocatello and Meridian campuses of ISU.
"Phi U aims to recognize and promote academic excellence, develop qualities of leadership by providing opportunities for service, and encourage lifelong learning of FCS (family and consumer science) and related areas," said Char Byington, ISU clinical assistant professor and faculty advisor for the student group. "Through this project, chapter members honed leadership skills and were afforded a forum for showcasing their nutrition knowledge through booths, activities, and discussions with community members."
"This Nutrition Fair was unique and exciting because it is one place where kids, adults, and the young at heart can learn about nutrition through interactive and fun activities designed by nutrition experts," said Jenifer Reader, president of Pocatello Dietitians and event co-coordinator.
The free event featured nutrition counseling, food demonstrations, physical activities for children and fueling and fitness tips from both ISU's sports dietitian and a certified personal trainer. Families were encouraged to attend together as activities for all ages were offered.
---
Categories: