ICCU gifts ISU College of Technology $450,000 worth of tech equipment
December 4, 2019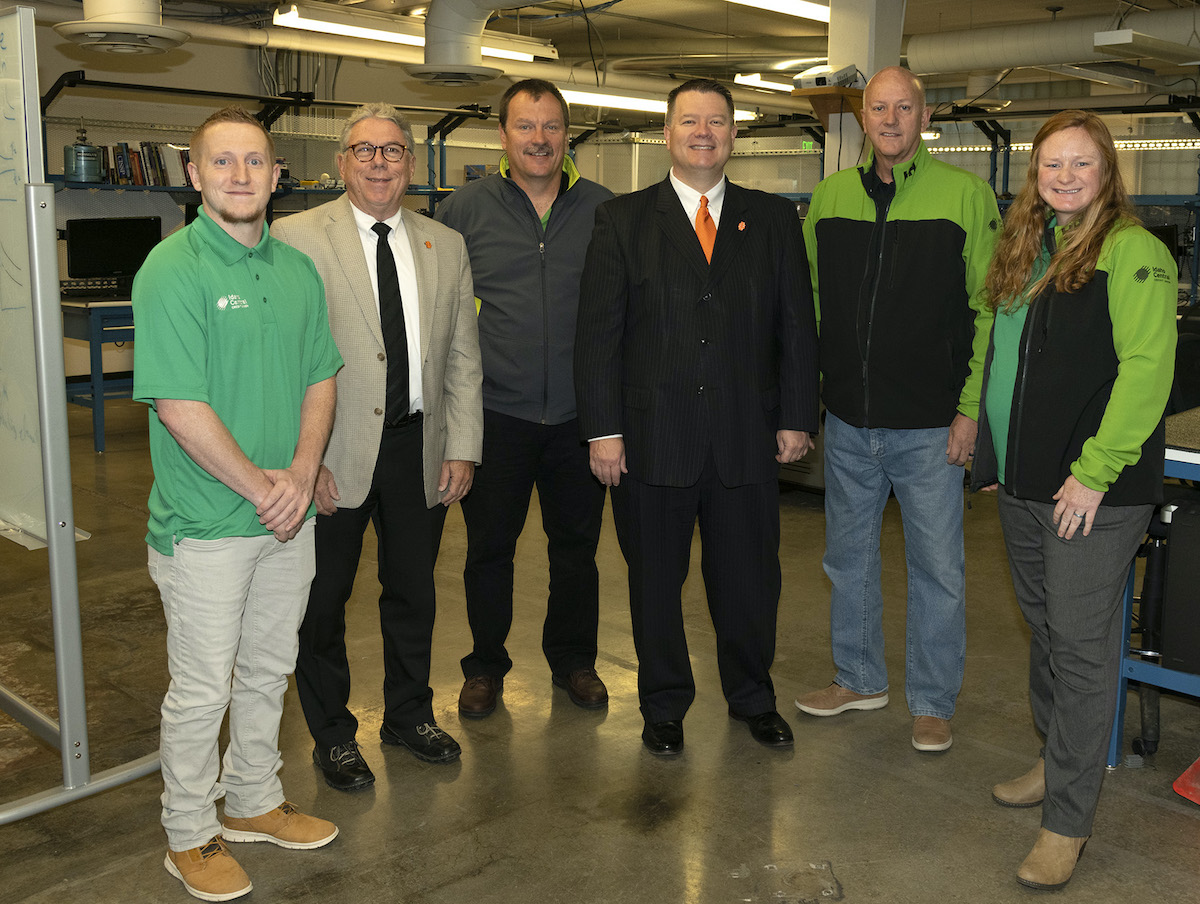 POCATELLO – The holidays came early for the Idaho State University College of Technology in the form of information technology equipment valued at about $450,000 that was given to ISU Information Technology Systems program by Idaho Central Credit Union (ICCU) in mid-November.
"This equipment will benefit multitudes of students for many years to come," said Scott Rasmussen, dean of the ISU College of Technology. "Donations like this allow us to train students on state-of-the-art equipment that will prepare them to go to work on like equipment when they graduate. This is of great benefit to industry as well as students."
The gift includes all the equipment from two ICCU data centers including CISCO network equipment, switches, routers, and firewalls. It also includes a massive amount of network disk storage and Dell servers.
"All of the equipment that we've donated, all of it was being used to run Idaho Central 100 percent six months ago," said Mark Willden, ICCU chief information officer. "With over 380,000 members and 1,300 employees we were dependent upon that equipment and it did a nice job for us. We just had an opportunity to go to this brand-new data center and we wanted the latest technology."
ICCU could have sold the equipment, but wanted to strengthen its relationship with ISU.
"We love ISU," Willden said. "A lot of our employees have graduated from ISU, and we have a number of employees going to ISU right now. It is our desire and our wish to see Idaho Central be a great partner with ISU and we want to see ISU be very successful."
"The other part of it is," he continued, "we want to take ISU graduates and make them part of the Idaho Central family and use them for jobs in IT."
Both ICCU and ISU touted the benefits the equipment will provide ISU students.
"This equipment will give ISU the ability to get hands-on experience with all of the latest technologies," Willden said. "They will come out of school and be able to contribute to businesses like Idaho Central much quicker."
John Baker, instructor in the ISU Information Technology Systems program, said the gift will be transformative for the program.
"ICCU has given the ITS program a great deal of hardware that will enable us to improve the student's experience in the program," Baker said. "We now have newer CISCO network equipment to be used by the students during their lab activities, enabling them to learn on more up-to-date equipment. These newer switches, routers and firewalls will especially be helpful as we transition to the new CISCO curriculum next fall."
The network disk storage and Dell servers will be purposed by the ISU ITS program to host virtualized environments for the current Linux and Windows desktop and server classes, Baker said. In addition, next fall, ISU will be adding new VMware virtualization classes and these too will benefit from the new hardware.
Chase Nieffenegger, a native of Malad, has a unique perspective on the ICCU gift to ISU. Nieffenegger graduated from the ISU Information Technology System and now works at ICCU as a network technician.
"In my opinion, the equipment is top of the line. It is more modern and is the latest and greatest technology," Nieffenegger said. "As a student, it is nice to know about and see devices that are actually being used in the real world. Seeing these devices and how they work will help students broaden their knowledge. In other programs I've gone through it is all virtual, you don't get the hands-on benefit of seeing the equipment, plugging it in and using it."
"Donating current equipment that students can learn on is an amazing way that industry partners can support ISU programs," Rasmussen said.
"The College of Technology values its relationships with industry partners," he said. "Our relationship with Idaho Central Credit Union is a great example of these win-win relationships. We thank ICCU for their generous support of ISU and the College of Technology's students."
---
Categories: