Dr. Timothy Magnuson, biological sciences professor, passes away
October 7, 2019

Dr. Timothy Magnuson, Idaho State University biological sciences professor since 2001, passed away this weekend from natural causes while on a backpacking trip in Yellowstone National Park.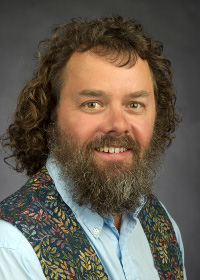 The ISU community offers its condolences to all the students, faculty, staff, alumni, friends and family members of Dr. Magnuson.
A full obituary and more information on memorial services with be available later this week.
Dr. Magnuson is survived by his wife, Dr. Rhesa Ledbetter, ISU biological sciences visiting assistant professor, and extended family in his home state of Minnesota, to whom we offer our deepest sympathies
---
Categories: