'Connections and Resilience in Salmon Watersheds' Topic of Dec. 5 ISU Minshall Lecture
November 26, 2019

POCATELLO – Aquatic ecology and conservation researcher Jonathan Moore will deliver the free public lecture "Connections and Resilience in Salmon Watersheds" at 4 p.m. Dec. 5 at Idaho State University as part of the ISU G.W. Minshall Lecture Series.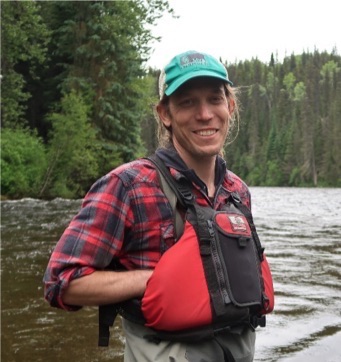 Moore's presentation is open to the public and will be in Lecture Center 10, Building #67 on ISU campus maps.
The ISU Department of Biological, which is sponsoring the lecture, established the G.W. Minshall Lecture Series in Ecology to provide lasting recognition of the scientific contributions of Wayne Minshall, an ISU professor emeritus who has been an international leader in the study of streams and rivers.
Moore is a professor at Simon Fraser University located in Burnaby, British Columbia, Canada, in the Department of Biological Sciences and the School of Resource and Environmental Management. He holds the Liber Ero Research Chair of Coastal Science and Management. Moore received his doctorate from the University of Washington.
At Simon Fraser University, he leads the Salmon Watersheds Laboratory that focuses on freshwater biodiversity, watersheds and global change, with particular focus on British Columbia's rivers and their salmon. The lab works closely with a diverse array of collaborators and partner organizations to co-develop research and communicate their findings so that contribute to environmental stewardship. Active research projects include research on estuary ecology on the north and central coast of British Columbia, cumulative effects in watersheds and systems-ecology of large rivers.
---
Categories: