Bengals raise their ROAR to a tune of $423,210 for 2019 I Love ISU
September 20, 2019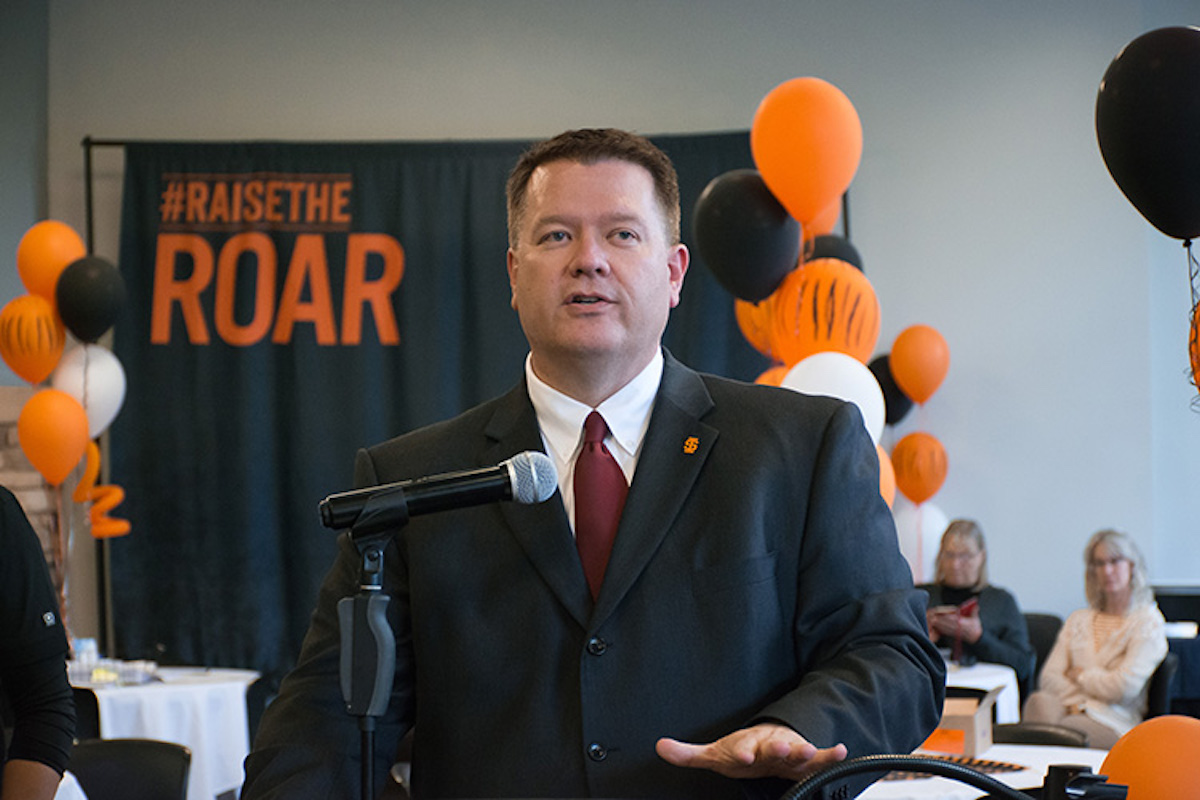 POCATELLO – Idaho State University's Raise the Roar 2019 I Love ISU Campaign raised $423,210 from more than 1,440 donors, funds that go directly to support student scholarships.
The amount raised surpassed this year's goal of $290,000 and the total raised during last year's campaign, $280,000.
"I am blown away by the support," said Kallee Valentine, ISU annual giving director. "It is an incredible time to be Bengal. People want to be engaged and I'm excited that we've had the support and the tools to allow people far and wide to show their Bengal pride."
Bengals from 37 different states and as far away as Fiji made contributions this year. The College of Education had the most pledges, 135, followed by the College of Arts and Letters with 127 and the College of Rehabilitation Sciences with 82. Those colleges earned $1,000, $500 and $250 in extra student scholarships, respectively, for being leaders in generating pledges. Twelve teams called to solicit donations during the event. The ISU Alumni Team got the most pledges, followed by Retired Educators and ISU Staff Team.
"Obviously, we can't do it without everybody's help," said Richy Gaona, this year's Raise the Roar community chair, and Moonlight Mountain Recovery admissions specialist. "We couldn't pick up the phone and make the thousands of calls that were made and wouldn't be able to reach as many people as we reached without all the people contributing their time to help us."
"It's an amazing feat," Gaona continued, "Yes, the number is quite large, $423,000, but it really isn't about the number. It is about the lives that it will change. That $5 gift could be a meal for someone that couldn't afford a meal at the university, $1,000 could be textbooks for somebody for their education. It's really about the small things that create the big picture."
ISU President Kevin Satterlee emphasized what the campaign is about and who it will benefit. The money for scholarships generated by the event helps ISU to accomplish one of its "very core purposes," he said.
"Idaho State University exists to help students change their lives," Satterlee said. "Because that is what we do; that is our mission. Higher education can be transformative in a person's life. Every dollar raised that each of you contributed goes directly to a student. This opens up access and opportunity for so many that might otherwise not be here working diligently to better and change their stars."
Satterlee noted that the scholarships he received as a first-generation Idaho student helped him earn his undergraduate and graduate degrees, and at the campaign celebration Thursday acknowledged Sandra Carrillo, a first-generation current ISU student. Carrillo is a successful student who is being recruited nationally to political science doctoral programs.
"Sandra is a recipient of an I Love ISU scholarship," Satterlee said. "Her journey was made possible from those scholarship dollars. She is the type of student that we want at Idaho State University. Her dreams, her aspirations, her journey is made possible through the generosity and commitment of the people in this room and the people from throughout our community, from all across Idaho and from 37 states and Fiji. We all showed up. We showed up for her and for students like her. We changed lives."
The I Love ISU campaign began 37 years ago when a group of local business leaders created a calling campaign to support students. This year, organizers added new features, including an emphasis on online giving, a social media push and events ranging from an 80s dinner party to 3-point basketball and Uno card tournaments. Bengal supporters appeared to embrace the changes.
---
Categories: