Bengal debaters roar into the competition season
September 20, 2019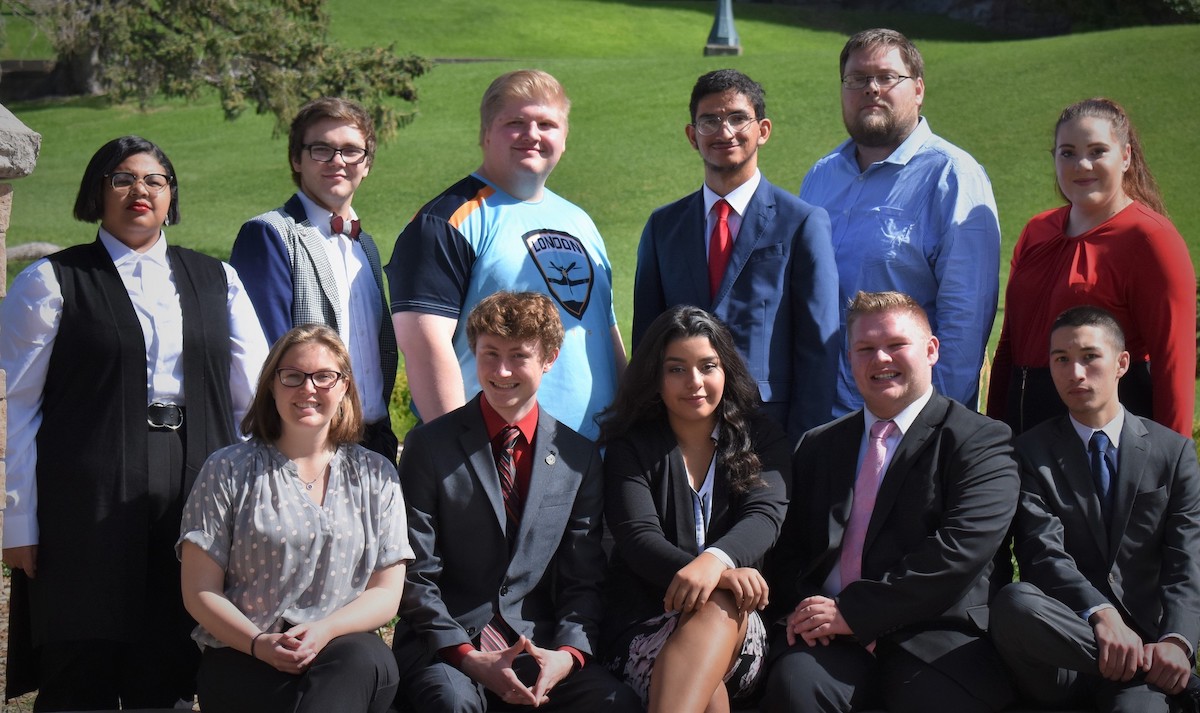 HELENA, Montana – Three teams from Idaho State University's Rupp Debate Society made their way to final rounds at the first tournament of the year at Carroll College in Helena, Montana. Bengal debaters attended the Meghan Towles British Parliamentary Masterclass and Tournament.
Bengal debate team junior Kaden Marchetti, of Pocatello, and freshman Maddie Merrill, of Rigby, closed the Open Division tournament in second place. Fourth place in the Open Division was taken by finalists sophomore Jett Smith of Pocatello and freshman Jazzlynn Carranza of Idaho Falls. The teams debated the resolution "In a democracy, negative campaigns are justified."
Novice freshman debaters Matt Yee, of Pocatello, and Joseph Tyler, of Idaho Falls, made their way into the fourth place berth in the final round. They debated the same resolution.
Other topic debated during the tournament included age limits for presidential candidates, gender equity in hiring practices, the rise of constant electronic communication and accessibility and negotiating with freedom fighters.
Speaker awards, for the top quality speakers in a field of 36 speakers at the tournament, went to Smith for third and Marchetti in fourth overall in the Open Division. Novice speaker awards went to ISU's Merrill for first place, with Carranza and Tyler in a four-way tie with other schools for second-place speaking honors.
"This is the first of many success stories coming from the Bengal debate team. Considering our members are some of the youngest in country, our current success is just a preview of what is yet to come," said Marchetti, team president.
British Parliamentary debate is a unique form of debate and one of several types in which the team competes. Typically, four teams of two from four different universities are paired to create a four-person "government" and a four-person "opposition." Once a resolution is announced, teams have only 15 minutes to prepare their cases with only logic and common knowledge about the topic.
Teams from universities in South Dakota, Montana, Idaho, Montana and Wyoming attended.





---
Categories: