Acclaimed poet Lauren Camp to make presentation 'Migration and Exile' at ISU Sept. 9
August 29, 2019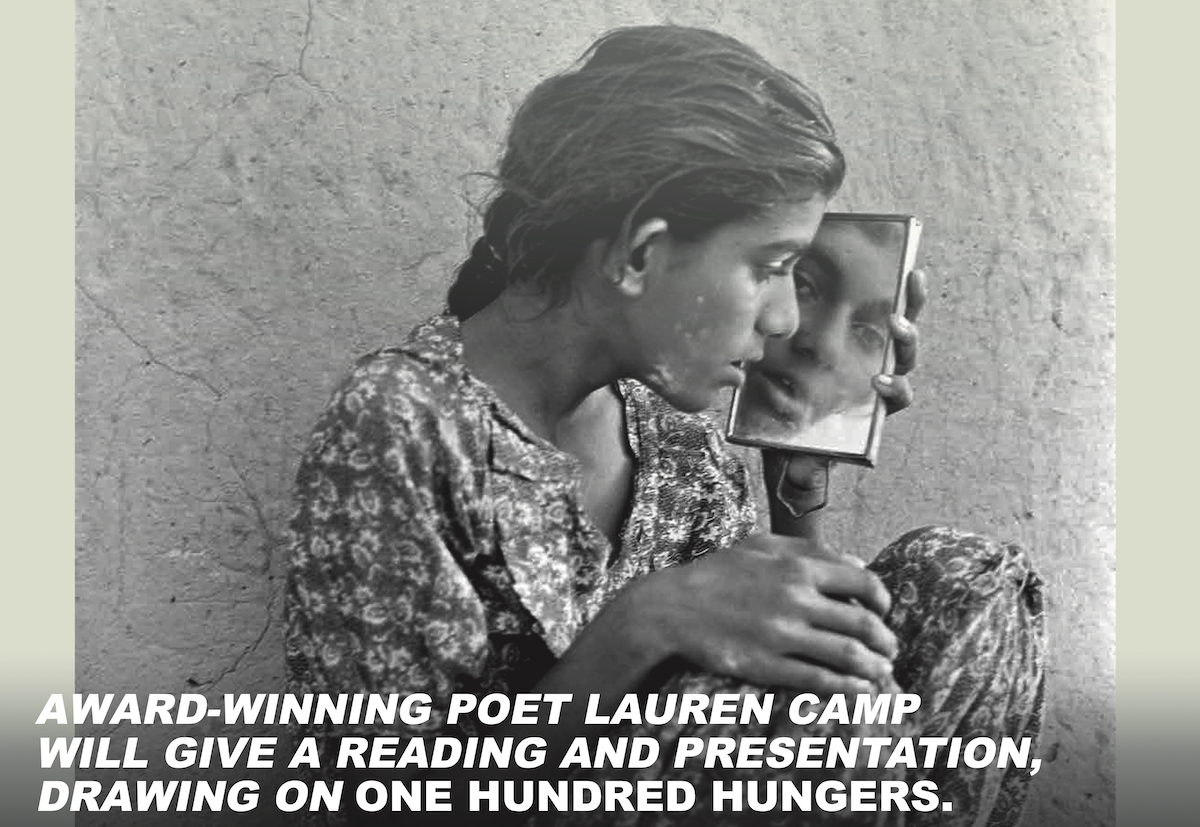 POCATELLO – Acclaimed poet Lauren Camp will give the presentation and reading titled "Migration and Exile" at 5:30 p.m. Sept. 9 in Idaho State University's Bengal Café, inside of the Pond Student Union Building.
The event, hosted by the ISU creative writing, is free and the public is encouraged to attend.
Camp is the author of three books of poetry, most recently "Turquoise Door" (2018). Her 2016 volume "One Hundred Hungers" was selected by David Wojahn for the prestigious Dorset Prize from Tupelo Press. World Literature Today's review finds that "'One Hundred Hungers' truly inspires readers to hunger for all the things that Camp details about the cultures within the text" and that "the book carries the soul of someone with deep empathy who understands what it means to be an outsider." Publisher's Weekly writes that "Camp distills grief, loss, and transition, each becoming a kind of theft, and the poems strive to reclaim and recover what can be salvaged."
Camp draws on this book for her presentation. She describes "One Hundred Hungers" as "a work of imagination, research and myth about my father's childhood in Baghdad, and my interaction with the rituals and language of his Jewish-Iraqi culture." The books themes can lead to intriguing conversations about "heritage, boundaries, war societies, and lost cultures."
Camp has given readings and presentations on migrations, dementia, and southwestern history at such organizations as the Oklahoma Center for the Humanities, the Mayo Clinic, Georgetown University, the International Studies Institute at the University of New Mexico and the Arab American National Museum in Dearborn, Michigan.
Her poems have appeared in many journals and anthologies, including Crazyhorse, Boston Review, The Los Angeles Review, Poet Lore and The Academy of American Poets' Poem-a-Day, and been translated into Turkish, Mandarin, Arabic and Spanish.
Camp lives in New Mexico, where she teaches through the state's Poetry Out Loud program, The Georgia O'Keeffe Museum's Art and Leadership program, and Santa Fe Community College.
Camp's visit is made possible by support from the ISU Department of Political Science, ISU's Department of English and Philosophy and Black Rock & Sage.
For more information, visit laurencamp.com or contact sgoslee@isu.edu with questions.
---
Categories: