250 graduates to be honored at Winter Commencement, ISU's newest tradition
December 9, 2019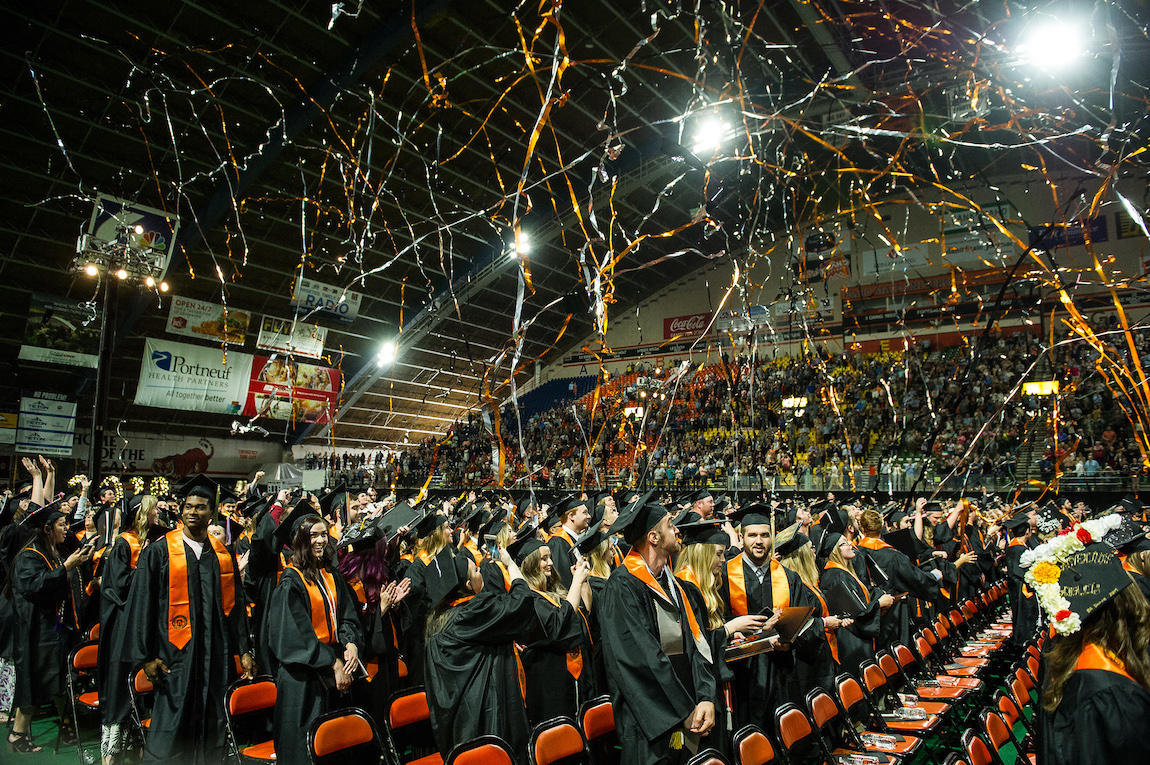 POCATELLO – At Idaho State University's newest tradition – Winter Commencement – degrees and certificates will be conferred to more than 250 students at 11 a.m. Saturday, Dec. 14, in Holt Arena.
"We look forward to celebrating our graduates and recognizing years of determination, hard work, and perseverance," said ISU President Kevin Satterlee. "Our graduating students received an education that will better their lives and improve the communities in which they reside. I am proud of their accomplishments."
Ceremonies will include an address and conferring of degrees by Satterlee and remarks by Associated Students of ISU President Camdon Kay.
Education Associate Professor Richard Wagoner, chair of the Faculty Senate, will lead the processional and place the faculty mace. Executive Vice President and Provost Laura Woodworth-Ney will recognize faculty. The graduates will be presented by the deans of their respective colleges. Institutional reader is Barbara Wood Roberts, Graduate School graduate publications manager.
Graduates and guests are encouraged to share their graduation memories with the Bengal community via social media, hashtag #ISUGrads.
There is no assigned seating, guests may sit anywhere within the designated area. Guests that require special accommodations can contact Holt Arena staff at (208) 282-4931. Ushers will be available at Winter Commencement to assist guests with special needs.
During the ceremony, guests are welcome to take photos and video from their seats in the stands, but are not allowed on the turf. Following the ceremony, guests and graduates are welcome on the turf where there will be opportunities to take photos and refreshments will be served.
For those unable to attend, the ceremony will be live-streamed on the University's YouTube channel, www.youtube.com/user/idahostateu. Ceremony pictures will be taken by Lifetouch Photography and will be available for viewing and purchase at www.lifetouch.com.