2019 Idaho State University Homecoming award recipients announced; Alumni Recognition Dinner set Oct. 11 at 6 p.m.
September 30, 2019

POCATELLO – Idaho State University will honor current faculty, alumni and supporters with awards during the half time of the 2019 Homecoming football game on Oct. 12 at Holt Arena.
Recipients will also be recognized at the President's Alumni Recognition Reception/Dinner running from 6 p.m. to 9 p.m. Friday, Oct. 11, in the ISU Pond Student Union Ballroom. Scheduled events include a reception at 6 p.m., dinner at 7 p.m. and recognition of Alumni Award recipients at 8 p.m. Cost is $50 per person. Reservations are required for assigned seating. Contact (800) 933-4781, (208) 282-3755 or alumni@isu.edu.
The award recipients are: Grand Parade Marshals, Larry and Kathy Bell; ISU Distinguished Service Award, Seton Sobolewski; the ISU Achievement Award, Mark McBeth; the William J. Bartz Award, Rita Haggardt; the Young Alumni Award, Dustin Lind; the President's Medallion Award, Dick and Connie Bowen; and Distinguished Alumnus Award, Stacy Dragila.
The biographies of each of the honorees follow:
• Grand Parade Marshals – Larry and Kathy Bell: Both Bells are graduates of American Falls High School and Idaho State University, Larry and Kathy Bell have been true to Idaho State University for more than 50 years, only missing two home football games ever.
After his ISU graduation, Larry worked as a commercial banker and recently retired after more than 40 years in mortgage banking. He is a board member of Lenders One, member of Pocatello Sports Committee, president and board member of First Security Games, president for Neighborworks Pocatello and is currently employed by Portneuf Development.
Kathy recently retired from School District #25 after more than 30 years of working with students to improve their reading skills. She received the JC Penney Golden Rule Award for outstanding volunteering in public schools.
Larry and Kathy have three children who all graduated from ISU. They are co-founders of the Pocatello Marathon and volunteer for the Valley Mission Food Pantry.
The Bells love attending all ISU basketball games and have been financial supporters of ISU for more than 30 years.
• ISU Distinguished Service Award – Seton Sobolewski: Sobolewski has been the ISU Women's Basketball head coach since 2008.
He has had back to back 20-win seasons the last two years, along with eight winning seasons in the past 11 years. In 2012, he was named the Big Sky Conference Coach of the Year.
Throughout his time as a coach, he has served many roles in women's basketball national organizations.
He was the Women's Basketball Coaches Association conference captain from 2013-2015, a Center of Coaching Excellence Participant in 2013, a member of the NCAA Tournament Regional Advisory Committee from 2014 to 2016 and is currently a Mid Major Top 25 voting panel member.
Sobolewski graduated from Northern Arizona University with a Bachelor of Science degree with a biology emphasis in secondary education. He is married with two daughters.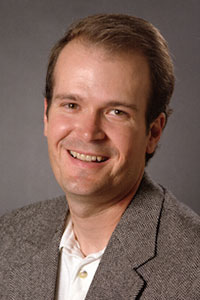 • ISU Achievement Award – Mark McBeth: He has been on the faculty of the Department of Political Science since January 1995. His research focuses on public policy and environmental policy.
In his post-doctoral career, McBeth has been a principal investigator or co-principal investigator on 23 grants and contracts.
He is also a co-author, with Randy S. Clemons, of the textbook "Public Policy Praxis: A Case Approach for Understanding Policy and Analysis", a book that has been on the market since July 2000 and is now in its third edition.
In 2011 and 2015 he was recognized as an Outstanding Researcher at Idaho State University.
In 2005 he was named Distinguished Teacher at ISU. He was named a Master Teacher in 2001.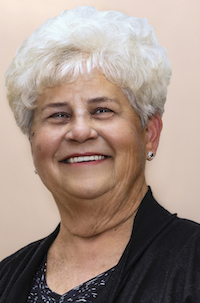 • William J. Bartz Award – Rita Haggardt: Haggardt, whose parents immigrated from Greece when they were children, is a Pocatello native. She entered Idaho State College in 1961 and graduated from Idaho State University in 1965.
In 1969, Haggardt began her teaching career at Syringa Elementary School and retired in 2001. She was President of the Pocatello Education Association and served on the board of the Idaho Education Association. She was named an Outstanding member of the Ida, and was also recognized by her district as a "Golden Apple" recipient.
Haggardt joined the College of Education as a supervisor for 13 years following her retirement. Her late husband Terry was also an ISU College of Education alumni.
Her parents taught her the rewards of volunteerism in her faith as well as in the community. It started with Girl Scouts, which she has continued commitment to. Haggardt is active in Kiwanis, Zonta, the Democratic Party, Delta Kappa Gamma, NAACP, American Legion Auxiliary, LWV, AAUW, AOII Alumnae, a Pocatello Chief and P.E.O. Chapter K. She also volunteers for ISU Credit Union Supervisory Committee.
• Young Alumni Award – Dustin Lind: Lind graduated from ISU with a degree in exercise science in 2014 and went on to gain a doctorate in physical therapy from University of Montana in 2017.
Lind worked as an outpatient orthopedic physical therapist in Montana where his responsibilities included rehabilitation of post-operative sports injuries.
He served as a quality assurance coach for the Seattle Mariners in their 2018 season, and was promoted to director of Hitting Development and Strategies for the 2019 season.
His responsibilities include working with hitters, hitting coaches, analysts and scouts at all levels of the Seattle Mariners organization to optimize hitting development and performance.
Lind is a 2007 graduate from Florence-Carlton High School in Florence, Montana. He is married to former ISU track and field athlete Misha Lind.
• President's Medallion Award – Richard and Connie Bowen: Richard L. Bowen and Connie Smith Bowen came to Pocatello in 1985 – he as president of Idaho State University and she as first lady.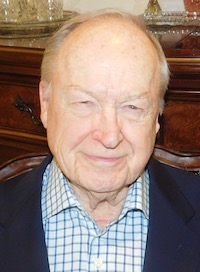 Prior to coming to ISU, Richard earned a Ph.D. in political science from Harvard, served in the U.S. Foreign Service and on a U.S. Senate staff, was president and political science professor at the University of South Dakota and South Dakota commissioner of higher education.
With Bowen, ISU experienced 20 eventful years wherein it more than doubled enrollment, built and renovated numerous buildings, including the privately-funded L.E. and Thelma E. Stephens Performing Arts Center and the satellite campus in Idaho Falls. Graduate academic and health professions programming expanded, particularly on campus and in the Treasure Valley around Boise.
Bowen retired from ISU in October 2005, making him the longest-serving president of a four-year public university in Idaho.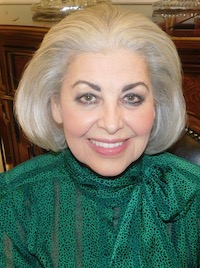 Connie Smith Bowen moved to Pocatello in 1985 when her husband began his tenure as ISU president. Although she had previously had a professional career, she chose to focus on relationships between the university and its various constituencies. Connie worked tirelessly to preserve campus history and connect it to the present and future, including restoration and renovation of the ISU president's residence, the Servel House, and originating the March through the Arch ceremonies welcoming students in the fall and celebrating them as graduates. She also represented the university in the design of the Stephens Performing Arts Center and the official university seal.
Connie, Richard and their children opened the ISU president's house, welcoming and celebrating thousands of students, university personnel and various community members each year.
The Bowens, who live in Boise, have been married for 43 years and have seven children, Christopher, Elizabeth, Robert, James, Thomas, David and Catherine.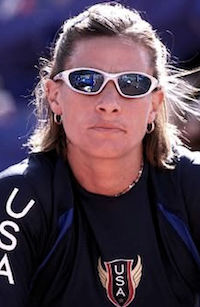 • Distinguished Alumnus Award – Stacy Dragila: Dragila is an athletic pioneer who literally crashed the glass ceiling of Olympic Athletics when she soared more than 15 feet in the air on a fiberglass pole and won the inaugural women's pole vault at the 2000 Sydney Olympics. In the face of gender stereotypes that insisted that women "aren't strong enough" to pole vault and that "nobody cares" if women vault, Dragila and her fellow self-described "chicks on sticks" set out to prove the naysayers wrong and themselves right.
Dragila would go on to break the World Record 10 times and win four World Championships. Off the runway, she became the face of the women's movement in athletics as she appeared on everything from Wheaties boxes to Super Bowl Commercials.
Upon retirement after 15 years of world-class competition, Dragila has become a role model and an ambassador for sports and education. Through her nonprofit charity "Try Something New," she uses the concepts learned in pole vaulting to deliver a growth mindset educational philosophy that is premised upon a belief that children's most basic abilities can be developed through dedication and hard work.
###

Idaho State University, a Carnegie-classified doctoral high research activity university and teaching institution founded in 1901, attracts students from around the world to its Idaho campuses. At the main campus in Pocatello, and at locations in Meridian, Idaho Falls and Twin Falls, ISU has nine Colleges, a Graduate School and a Division of Health Sciences that together offer more than 250 certificate and degree programs. More than 12,000 students attend ISU. Idaho State University is the state's designated lead institution in health professions.
---
Categories: