TRIO accepting applications for McNair Scholars Program; deadline is Feb. 16
By By Tori Parks, Marketing Career Path Intern | January 26, 2018
POCATELLO – Idaho State University is looking for applicants for the TRIO McNair Scholars Program, which connects undergraduate students with research opportunities that prepare them for graduate school.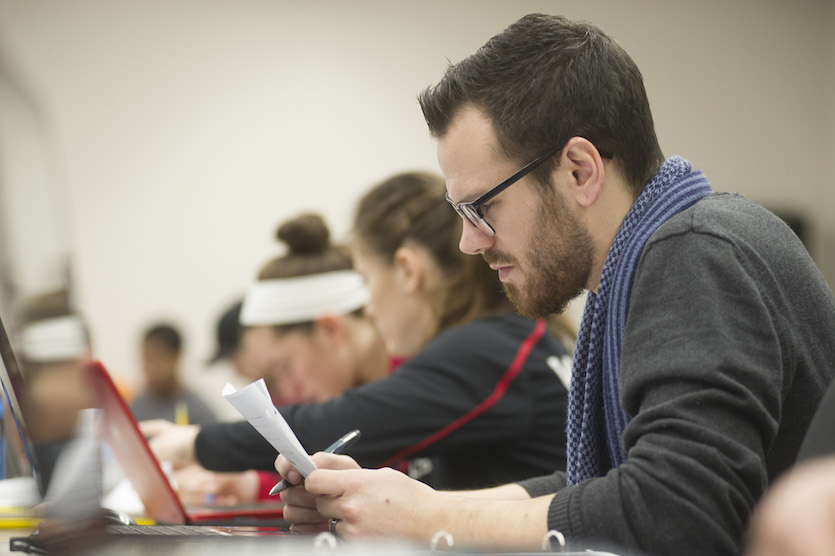 The TRIO McNair Scholars Program is federally funded by the U.S. Department of Education to prepare low-income, first-generation undergraduates for doctoral study through involvement in research. The goal of the program is to increase the rate of doctoral program applications` by first generation college students.
To be eligible for this program, students must be a citizen or permanent legal resident of the United States, have good academic standing with a 3.0 grade point average in a bachelor's degree program at ISU and have completed at least 58 credit hours. Other requirements include that they must have limited income and/or first-generation student and/or belong to a group that is underrepresented in graduate education. Applicants must also have a strong desire to attain a doctoral degree.
"It is important because first-generation, low-income and underrepresented undergraduates are given various opportunities to do research with the support and mentorship of skilled and experienced faculty partners," said Alma Jam, McNair advisor. "Such support and accessibility to resources helps reduce the barriers these students often face in entering and acquiring doctorate or Ph.D degrees."
The McNair Scholars Program offers a challenging and supportive environment that is conducive to learning and personal/professional development. McNair Scholars will receive the support of program advisors and faculty mentoring, opportunities to publish and present research, research stipends, summer research internship program, workshops on graduate school applications, assistance in locating graduate schools and assistance in locating financial aid resources.
To apply, students can go to the TRIO office and get an application. The application requires a statement of purpose and need, two faculty letters of recommendation and one letter from a university advisor or TRIO SSS advisor and a copy of college transcripts from each institution attended. All application materials are due on Feb. 16.
For more information or questions, contact the TRIO McNair Scholars Program at triomcnair@isu.edu.