Southern rock group Marshall Tucker concert set April 11 at Idaho State University
March 26, 2018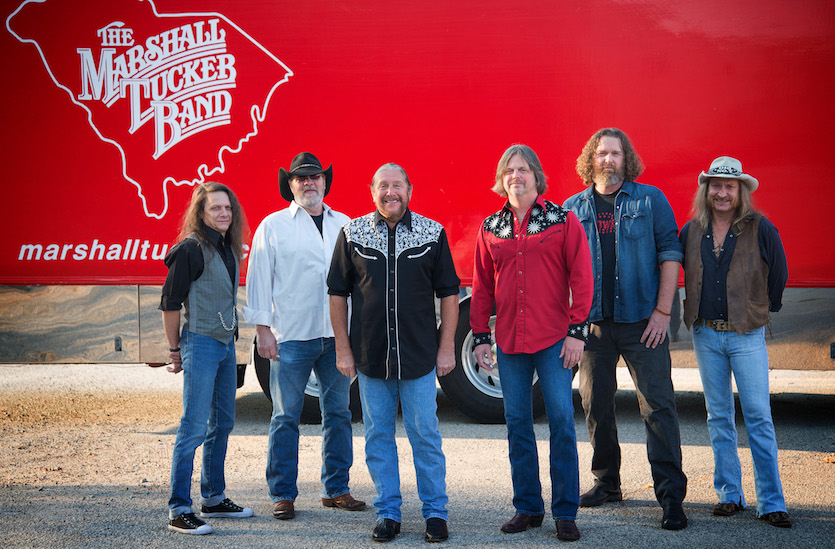 POCATELLO – The Marshall Tucker Band leader and founder Doug Gray has fond memories about Pocatello, despite the fact the band once suffered a mishap here.
The Marshall Tucker Band will perform a concert at 7:30 p.m. April 11 at the Idaho State University Stephens Performing Arts Center's Jensen Grand Concert Hall as part of the ISU "A Season of Note" concert series. This trip, however, Gray hopes the band doesn't roll a vehicle, as it did in the 1991 when the band's truck came through Pocatello.
"Our truck turned over in the middle of the highway in the median," Gray said. "The driver wasn't injured or hurt, and people spent four or six hours helping us. And then one of the wrecker drivers brought us some big potatoes. We brought him to a show and he had a great time. We know what to expect in Pocatello."
The Marshall Tucker Band – with hit singles, many of them redone, preformed and recorded by a variety of artists, such as hit singles like "Heard It In A Love Song," "Fire On The Mountain," "Can't You See," and "Take The Highway" – has been touring more than 45 years. Gray, now 69, said the band has cut back from playing about 300 shows a year on the road to its current regimen of about 140 shows annually, staying out on the road 170 days of year.
"We employ over 20 people and it is not an easy road show to keep going," Gray said. "It's a big red circus. We're still kicking and there is no sign of letting up. It is not just wear and tear, but physical torture on your body, but I have to keep going because I think that is what was thrown in me and built in me."
Despite all the days and miles on the road, the band maintains its professionalism, excitement about performing and a knack of adding to its performances.
"We will play the old and the new," Gray said. "We refresh and recreate memories for the older people who have seen us, and with the newer kids we satisfy them as well, because we were originally a jam band in the '70s right after we got back from Vietnam. All we did was jam. We will have a good time jamming now and then end up with one of our greatest songs. The audience loves it that we take something and recreate it for them every night."
The Pocatello concert is part of the group's 2018 Juke Jammin' Tour.
Over the years, The Marshall Tucker Band has wowed critics and influenced major country acts like Alabama, The Kentucky Headhunters, Confederate Railroad and Travis Tritt with its definite blend of rock, rhythm and blues, jazz, country and gospel. Along the way, the band has recorded 22 studio albums, three DVDs, three live albums and many compilations.
The Marshall Tucker Band has earned seven gold albums, three platinum albums and scored four hit singles on Billboard's county chart as well as one on Billboard's gospel chart. After 40 years, The Marshall Tucker Band continues to be played on classic rock and country radio and they have never stopped touring.
Ticket prices for the Stephens Center concert are $38 and $32. Tickets can be purchased at the Stephens Performing Arts Center Box Office in person or by calling 282-3595. Ticket office hours are from 10 a.m. to 4:30 p.m. Monday through Friday. Tickets can also be purchased at Vickers Western Stores in Idaho Falls and Pocatello or online at www.isu.edu/tickets.
---
Categories: