Seventy-five Boise high school students receive associate's degrees while finishing their high school diploma
June 6, 2018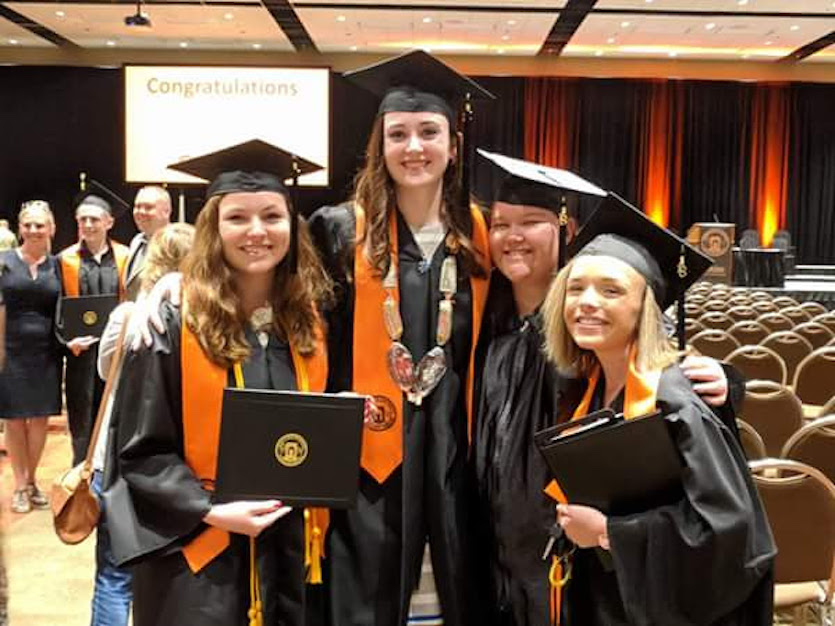 POCATELLO – Seventy-five high school students from Renaissance High School in Meridian received their Associate of Arts degrees in general studies during Idaho State University-Meridian's graduation on May 7.
"The College of Arts and Letters is extremely proud of these students who have worked hard to receive their associate degrees while working to receive their high school diploma," said College of Arts & Letters Dean Kandi Turley-Ames. "We look forward to them continuing their studies at ISU."
These students began taking classes during their junior year of high school, some as early as sophomore year. The classes fit the general education requirements for ISU and count as high school credits so they can also complete their diploma. This program helps students get a jump on college classes and be prepared for the next level.
Rebecca Steed is one of the Meridian High School students to finish the program. She plans to attend ISU in the fall to study business management.
"It would be difficult to put a quantifiable scale on how much hard work and dedication it took to finish the degree," Steed said. "It is somewhat of a relief because it means I will have less school and college loans in the future. It is a major blessing to have been given this opportunity."
---
Categories: