Pocatello Fire Department Contains Fire On ISU Campus
March 31, 2018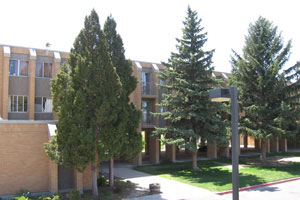 Residents were evacuated and there were no injuries when a fire burned several apartments at Schubert Heights Saturday evening on the ISU campus.
The fire began in a kitchen on the fourth floor of the building just before 6:30 p.m. Fire department personnel said the fire damage was mostly on the fourth floor, but there is extensive smoke damage to the entire building. The fire was contained at 7:30 p.m. Pocatello Fire Department conducted a full sweep of the building.
Idaho State University Housing officials met with students Saturday evening, and have placed them in alternate housing on campus. Schubert Heights houses 70 students in 51 units. The University is working with impacted students to make sure their needs are being met, both immediately and in weeks to come.
Bartz Way was closed due to the fire, and will remained closed until Sunday.
---
Categories: